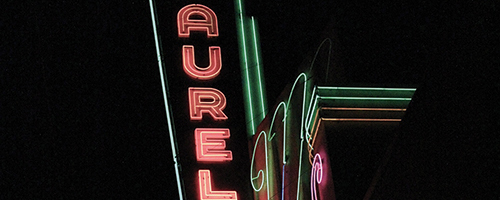 Whether you have a hot date, are pretending you've socially ascended or want to know what a Dockers commercial looks like, press your slacks and head to these fine-dining locations.

1. Andina
"A taste of Peru in the Pearl" is this fine restaurant's motto, and its fresh and authentic offerings should prevent you from being put off by any unfamiliarity with Peruvian food. Dinner prices range from $19–35, but Andina does have a happy hour seven days a week, from 4–6 p.m. What the happy hour menu lacks in variety it makes up for in affordable prices.
In addition to dinner and happy hour, Andina has a lunch menu, vegetarian menu, gluten-free menu, dessert menu and tapas menu—demonstrating the variety of selections a patron has to choose from. From the dinner menu, I recommend the "conchas del Senor de Sipan": quinoa-crusted diver scallops perched atop wilted spinach and potato-parsnip puree with golden-beet-and-crabmeat "cannelloni" and a duet of red beet and passion fruit reductions.
Resist the cliched steakhouses and give this great Peruvian food a try.

1314 NW Glisan St.
503-228-9535
2. Bluehour

Another restaurant that changes its menu daily, Bluehour's chef "honors the Pacific Northwest bounty while placing his own elegant interpretation on classic and innovative Mediterranean-inspired cuisine."
The restaurant offers lunch, dinner, happy hour, late-night food and dessert. Like Portland City Grill, Bluehour offers a fantastic happy hour selection with food prices ranging from $1–9, specialty cocktails for $6, premium drafts for $4 and glasses of wine for $6.
The late-night menu is also a reprieve from the pricey dinner menu ($19–40) and offers a wide selection of flavors from $1–14.
You can't pass up the Cuban sandwich with pork belly, proscuitto and house-made pickles for only $5 from the late-night menu. The restaurant has a lively and exciting atmosphere and makes for a truly enjoyable dining experience.

250 NW 13th Ave.
503-226-3394

3. Gruner
Perhaps Gruner isn't quite the prototypical upscale Portland restaurant, but it oozes sophistication. It focuses on the hearty flavors and old-world comfort of middle Europe. The restaurant offers lunch, dinner, dessert and happy hour and has a full bar with a fine wine menu featuring selections from Austria, France, Switzerland and Germany.
Though the dinner menu boasts a wide variety of options, I can't seem to visit this restaurant without ordering the house-made sausages, which include Bavarian bratwurst and Alsatian-style saucisson with sauerkraut, sweet mustard and Yukon Gold potatoes. For $18, it's not the most expensive meal you'll ever buy, and for lovers of German food it's money well spent.
(Oh, and Gruner just happen to serves one of Portland's best burgers, but it's not on the menu and can only be ordered from the bar. FYI.)
527 SW 12th Ave.
503-241-7163

4. Portland City Grill

Though it almost feels banal to add Portland City Grill to the list, its happy hour menu keeps me coming back and is a great way to taste some fine dining for a good price. Happy hour is from 4–7 p.m. and from 9 p.m. to close.
There's also the famous view from the 30th floor of "Big Pink." These two factors make it an ideal destination for a date or late-night dinner with friends. From the happy hour menu, I recommend the oven-roasted salmon cakes ($7.25), the kung pao calamari ($8.25) or the curry fried fish and chips ($8.25). With good food this cheap and a famous view, Portland City Grill is a must-try.
111 SW Fifth Ave.
503-450-0030

5. Veritable Quandary

A downtown destination, VQ has been around since 1971. Its website boasts: "Long before the Pearl District or South Waterfront hype, this Portland gem has been a consistent mainstay of Portland's dining and social scene." It also claims the best outdoor dining experience.
VQ offers lunch and dinner and has a full bar, with brunch available on Saturdays and Sundays. What's unique about this restaurant is that the menu varies daily, and it has a wine selection of more than 200 bottles. Prices for the dinner range from $21–30, so it's pricey but not overly so.
Though it's hard to give recommendations because of the revolving menu, I suggest the sturgeon with Oazaca chile and lime mojo if it's on offer. The restaurant is also a convenient jaunt from campus.
1220 SW First Ave.
503-227-7342