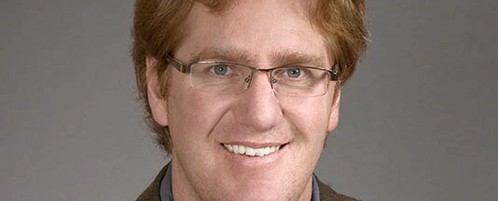 Middle East Studies Center's speaker Joel Walker to lecture on the history of pearls as status symbols
Anyone who's seen, bought or worn pearls knows of their elegance and beauty. Although they lack the sparkling radiance of diamonds, pearls give the wearer an appearance of style and sophistication. But how did pearls come to mean what they do to us?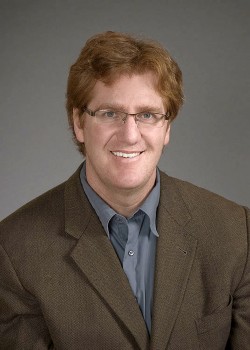 Joel Walker, associate professor of history at the University of Washington, seeks to answer this question in a lecture this Friday presented by Portland State's Middle East Studies Center.
The event, titled "Jewel of the Palace: Pearls as Markers of Elite Status in the Sasanian, Byzantine and Early Islamic World," will be the first of a two-part lecture series. Walker will explain the ways in which pearls and other methods of adornment held tremendous social importance for early Middle Eastern communities.
"[I will be] talking about how this piece of jewelry is connected to sociological and economic shifts," Walker said.
The event is co-sponsored by the new Hellenic Studies program at PSU. Both lectures in the MESC series will focus on Byzantine-era art. In Walker's case, it is a unique opportunity for an expert in the field to present an infrequently discussed subject in an accessible manner, according to MESC Program Manager Tam Rankin.
"Not only does Walker talk about the basic 'dates-and-times' history of pearls; he connects them to the construction of the contemporary Middle East and tries to enhance understanding of larger Middle Eastern culture," Rankin said.
The Byzantine, Sasanian and early Islamic cultures created the artwork and pearl jewelry that Walker speaks of in the mid-1400s. To this day, the bulk of all pearls are exported from the Persian Gulf. Walker's lecture will cover how the trading of pearls across the Mediterranean Sea helped unite Southern India and the rest of the Middle East.
"I never realized these economic and cultural connections, and that is one of the things that really got me into this project," Walker said. "I began to expand my studies to how jewelry and adornment varies in meaning around the world. Pearls, being so versatile, are a great example of this."
In the U.S., pearls and most forms of adornment are worn along gender lines. Women are seen as classy, even alluring, by wearing a pearl necklace, while men might only wear pearl cufflinks. In countries such as India and Iran, however, men have been known to sport them as well. Crowns in Middle Eastern cultures have included pearls as symbols of nobility, purity and royalty.
"It is fascinating to see the different interpretations of a single object around the world," Walker said.
Although he focuses on a specific jewel, Walker also plans to discuss other types of early Middle Eastern art. The ways in which art, architecture and storytelling have been weaved together to coincide with the more cut-and-dried history of the Byzantine, Sasanian and early Islamic eras was one of the most enjoyable aspects of Walker's research. He intends to convey this enthusiasm to his audience through pictures of mosaics and paintings from the time.
"Anyone with an interest in sociology, art and history will be able to get something out of it," Rankin said.
Walker said that audience members will leave his lecture with a few fun facts and a new appreciation for a common and often overlooked part of their culture. He uncovers the important historical, international and sociological networks that are behind pearls and most other everyday objects.
"I've never been personally interested in any pearl necklaces myself, but intellectually I'm more aware of what they mean to me and my society," Walker said. "I want everyone who comes to my lecture to be able to recognize the bonds between their personal choices and the larger scope that influences them."
Middle East Studies Center presents
Joel Walker: "Jewel of the Palace: Pearls as Markers of Elite Status in the Late Antique and Early Islamic World"
Friday, April 27
10 a.m.
Art Building (room 200)
Free and open to the public