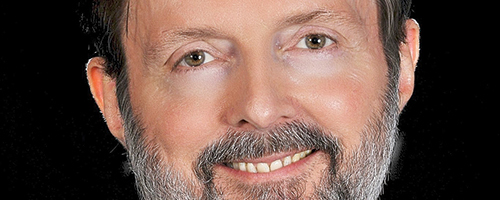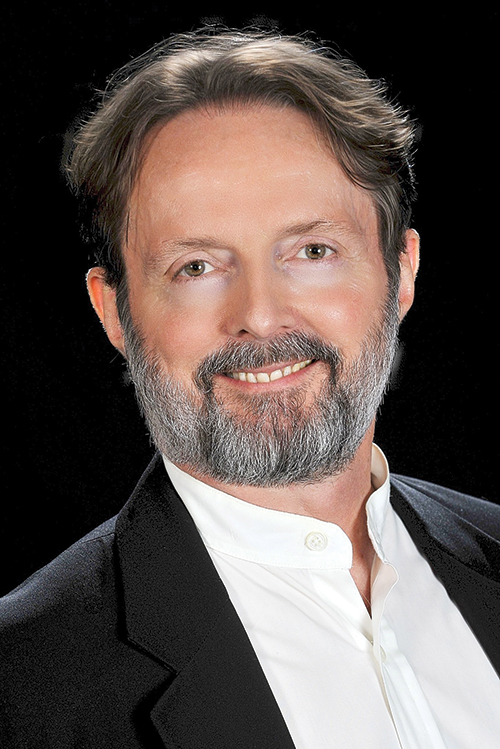 How did Stravinsky's "Rite of Spring" influence the way you listen to your own music collection? How is classical composition that was radical in its time—even if that time was the fifth century B.C.— shaping the works of composers and musicians today?
Robert McBride's lecture on campus next week will explore the ways that modern classical music has propeled the genre throughout history and how its effects shape all types of creative culture today.
The lecture will be an interactive, multimedia showcase of the topics that McBride discusses in his KQAC All Classical Portland show, Club Mod. The show has just entered its fifth year, and McBride will share both past highlights and future ideas.
McBride gave an example of the territory covered in Club Mod: "There's a lot of modern music that can sound really ancient," he said. "Sometimes I'd play [modern and ancient] pieces next to each other to illustrate that it's still the same humans, the same emotions and the same listening apparatuses. Sometimes what's old seems to come around again, just like in fashion."
Each installment of Club Mod has a theme, often featuring local composers and performers.
McBride has been "a full-time radio guy" for nearly 30 years, on the East Coast as well as in home sweet Pacific Northwest. He's originally from Moscow, Idaho, where he earned a Bachelor of Music in Composition from the University of Idaho.
He's been at All Classical Portland since 2000.
"My official title is 'senior announcer,'" McBride said. "With respect to Club Mod, I like to call myself founder and president, because I can!"
McBride has a fun and inventive approach that just might give listeners a new perspective on classical music (expect to listen to a couple of pieces that were very experimental for their time).
"In addition to playing excerpts from some of the works I've played on Club Mod and explaining why I chose them, I'll play parts of the two pieces that have generated the most listener feedback, pro and con, and try to involve the audience in a discussion about their reactions to those pieces and why music can so readily stir up our emotions," McBride said. "I'll give some tips on how to listen, both to unfamiliar music and to very familiar music, to get the most out of the experience."
McBride also plans to draw comparisons between the role of works like these in classical music as well as in modern art and literature.
Whether you are a classical aficionado or not, McBride's program promises to be engaging. He's inviting us to challenge the way we listen in order to listen in a way that allows us to surprise ourselves with what we find.
"It's hard to get people to listen and do nothing else," McBride said. "It's really odd. We're such visual beings. I hope people come away with a renewed interest in listening actively, and also an open-minded attitude about listening with music or anything else but especially with music that you either don't like or you think you're not going to like…I'll give some tips on how to do that.
"One of the part-time announcers at All Classical Portland used to listen to me when I was the music director at [Oregon Public Broadcasting] radio, and one time he heard me play something that he found so infuriating that he went out to buy the recording, to listen to it and figure out why it was so infuriating," McBride said. "Now, that's the kind of listener I want to have. That's pretty amazing!"
Wednesday's event is hosted by the Retired Associates of Portland State University, an organization for people 50 and older that hosts programs of intellectual interest to the Portland community.
McBride compared RAPSU's events to TED Talks in that they create a platform for Portlanders who are already established in their fields to learn new things through a cross-disciplinary range of topics.
RAPSU presents
Robert McBride of KQAC'S "Club Mod: Radio at the Intersection of Classical and Modern"
Wednesday, April 10, 1 p.m.
Smith Memorial Student Union, room 236
Free and open to the public
For those interested in getting involved with RAPSU, being a senior is the only requirement—one need not be retired or directly involved with PSU. The group is sponsored by PSU's tuition-free auditing program, the Senior Adult Learning Center.
You can listen to Club Mod every Saturday night from 8–10 p.m. on KQAC All Classical Portland, 89.9 FM. This and other programs are also available both streaming and archived online at allclassical.org.
You can also download All Classical Portland's new smartphone app, which streams 24/7 and lists composer and title information.
Perhaps after Wednesday's lecture you'll be listening at a whole new level.