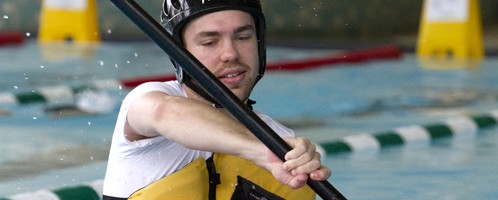 University putting focus on its inclusive rec programs
Normally on Friday afternoons, the Academic and Student Rec Center is full of exercising students and practicing rec clubs, but last Friday the building had a different look. Challenges, mysteries and obstacles filled the Rec Center for the Amazing Race with a Twist event. Students competed for points in pairs, hoping to win outdoor-themed prizes.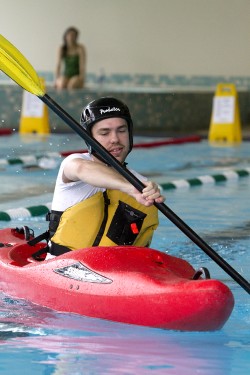 The goal of the event was to get students used to doing different types of activities at the Rec Center. Instead of students just playing basketball or running on the track, the Amazing Race event hoped to widen students' knowledge of the Rec Center and everything available to PSU students.
"We want people to experience the entire Rec Center," said Megan Holden, inclusive rec student coordinator. "We want people to have fun—experience what we have. The best thing about this is that people are forced to do different activities outside of their comfort zones."
The event was advertised as having a "twist". When the event started, the twist was revealed that all the challenges were inclusive events—events that are accessible to everyone. For example, one of the events used a hand bike instead of a regular exercise bike.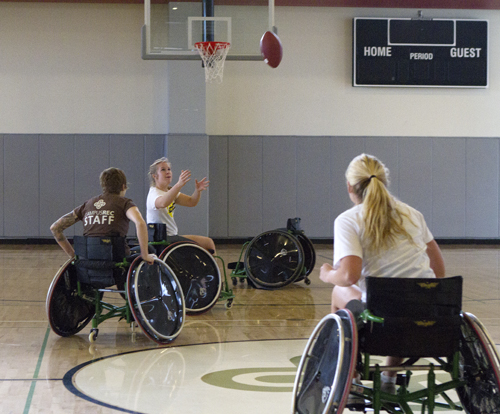 The Rec Center prides itself on its availability to anyone regardless of ability. The Amazing Race showed this off with each event incorporating inclusive aspects.
"Our Rec Center is pretty unique. There are very few in the country that take accessibility to the extreme that we do," Holden said. "We make sure our staff is trained to help people with disabilities. We didn't want it to be a separate thing, where people with disabilities have special group X classes at different times."
Part of Holden's job is spreading the word around campus that the Rec Center is for anyone on campus, regardless of physical ability.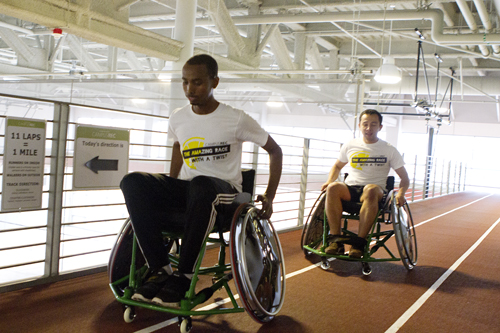 "This is a great event for us, because it highlights all different places in our recreation facility," Holden said. "Especially when you get people who don't use the Rec Center who come into challenges because they want to win stuff. Then they get to go into the outdoor programs or the pool and meet the staff. It helps people feel comfortable going to all these different places."
This year, close to 30 people participated. Every team was given a passport with a clue to where their first challenge was, and then the Amazing Race began. Some of the challenges were physical and others were academic.
In previous years, the Amazing Race has had events where participants climb blind, swim with their legs plastic wrapped together, become disoriented through spinning in circles and put the proper amount of change in a jar with Velcroed hands.
The Rec Center is open seven days a week. To see a schedule of all the events and classes held there, visit pdx.edu/recreation.