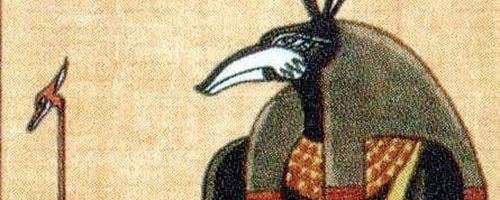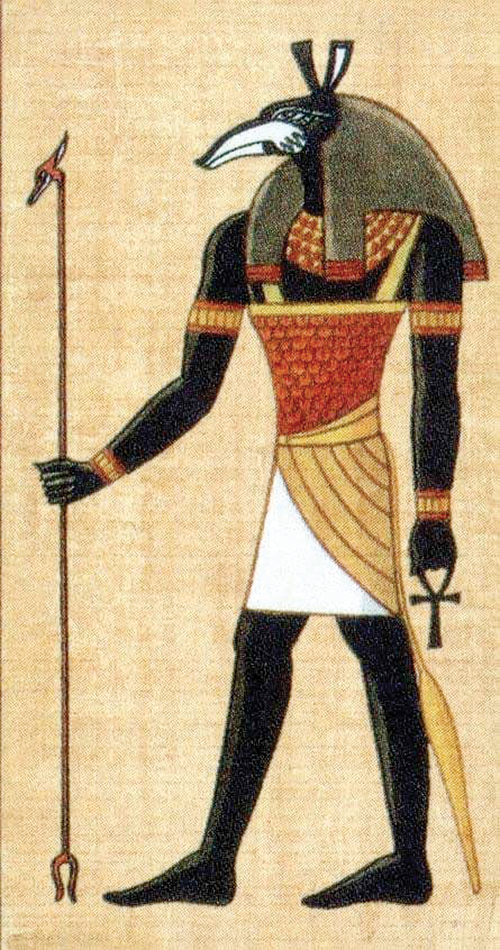 Next Monday, Portland will host a respected voice in the field of ancient Egyptian study: Dr. Eugene Cruz-Uribe, professor of global history and world civilizations at California State University, Monterey Bay, will come to campus to deliver his lecture, "Seth: Ancient Egypt's Evil God of Power and Might."
Cruz-Uribe hopes to spark a discussion about a god who is mainly known for chaos.
"I will also be revisiting several old ideas about the role of Seth as represented in the titulary of the kings of ancient Egypt," Cruz-Uribe said, noting that many scholars don't believe the god is represented in this manner.
It's just one of the things that sets Cruz-Uribe's thinking apart from the rest of the scholarship on Seth.
Do a bit of research and you'll find that Seth has a nasty reputation—namely for killing his brother, the king Osiris, by tricking him into getting into a wooden chest and then sending it down the Nile.
Seth ended up fighting his nephew Horus for the throne, placing Seth next to Hamlet's Claudius and The Lion King's Scar in terms of hate-ability, so it's difficult to argue with those who label him an evil god.
But Cruz-Uribe takes another approach to the tale.
"In some ways I am hoping to show that he is not to be see as an 'evil' deity, but one who has many aspects," Cruz-Uribe said. "Some think [the fact] that he killed his brother Osiris is a bad [or] evil thing, but if one takes it in the context of power struggles within the Egyptian court, it is a phenomenon that has occurred repeatedly throughout history."
While Seth's actions are extreme, they are really more of a jumping-off point for exploring the question of leadership and who will gain that control.
Rather than a dutiful vengeance, Cruz-Uribe argues that "the conflict of Horus and Seth is really to be seen as internal struggle for control of kingship and the right to rule."
It seems to be a case of our own perceptions getting in the way of seeing things from another point of view. Seth has been vilified to the point that the tale's message took a backseat to a mistaken character interpretation.
"What is important to note but is not always commented on is that Horus and Seth are reconciled," Cruz-Uribe said. "Thus, while Horus is given the throne by the rest of the gods, Seth is retained as a vital member of the 'court' [read: pantheon of deities] and is not sent away."
Cruz-Uribe's lecture is being presented by the American Research Center in Egypt and PSU's own Middle East Studies Center. Professor James Grehan, the director of the center, is confident that the event will draw a substantial crowd based on past lecture attendance and a growing interest in the region's history.
"I think there's a lot of interest in the ancient Mediterranean and the ancient Middle East, and so these are opportunities to learn about the societies of the ancient world, and there's a lot of fascinating work being done," Grehan said. "So we get these people as they come through. It's another resource, both for Portland State students and people in the Portland community."
There's also an element of timeliness: While all parts of the world's history should be studied, recent events in Egypt make the country particularly interesting.
PSU's Middle East Studies Center presents
Seth: Ancient Egypt's Evil God of
Power and Might
A lecture by Dr. Eugene Cruz-Uribe
Monday, May 13, 7:30 p.m.
Smith Memorial Student Union, room 238
Free and open to the public
"[MESC is] looking at a part of the world [that] is constantly in the headlines and gets a lot of attention," Grehan said.
Looking at the region's past may reveal answers for the future.
"It's a really different side of the Middle East that people tend to forget about or don't really associate with the Middle East, but this ancient history of Egypt still really informs Egyptian identity today," said Elisheva Cohen, the outreach coordinator for the center.
One thing that's very clear is the level of pride MESC has for their program and their ability to get professionals in the field to lecture for students.
"This has been a historic strength at PSU, to have a vibrant Middle East studies program," Grehan said.