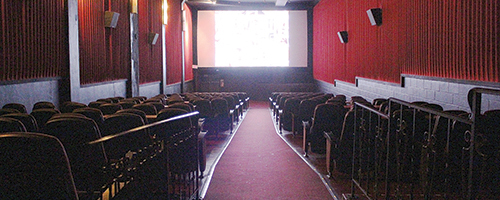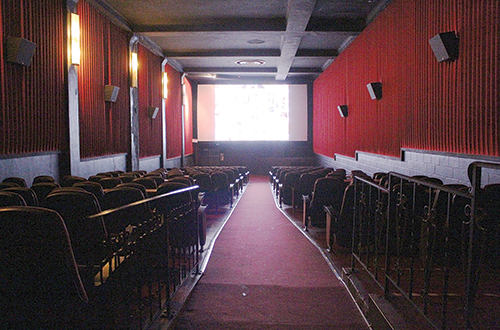 Where to see movies:
It's easy to be a film lover in Portland. There are so many alternatives to chain theaters that there's no reason to go see brand new movies at high prices.
Laurelhurst
Theater & Pub
Enjoy a combination of new and old films while chowing down on well-priced popcorn, pizza and wraps. While ticket prices are low ($4), if you are under 21 be prepared to see a show beginning before 5:30 p.m., since all later shows are restricted to the drinking-age crowd. The drink menu includes wine and microbrews.
2735 E Burnside St.
503-238-4088
laurelhursttheater.com
5th Avenue Cinema
Free for students and only $3 for the public, PSU's 5th Avenue Cinema is quite a deal, especially since all moviegoers receive free popcorn.
Oregon's only student-run cinema, the films shown here range from classic to contemporary, mainstream to cult and everything in between. This theater is a great place to catch older or more obscure films not playing in regular cinemas.
510 SW Hall St.
503-725-3551
5thavenuecinema.org
Living Room Theaters
If you are looking to get a great bite to eat, hear some live music and see the newest buzzed-about indie movie, then Living Room Theaters is for you. The menu offers selections such as prosciutto apple provolone paninis, spicy tuna hand rolls and hoisin flank steak skewers. The drinks list offers up a wide array of red and white wines, draft beers and cocktails. Live music is performed on Fridays and Saturdays, and films run the gamut from big-budget to indie. This theater also accepts submissions from filmmakers.
341 SW 10th Ave.
503-922-2637
livingroomtheaters.com
Hollywood Theatre
This is another theater that offers viewers the option of drinking and dining while seeing a film. Films shown here range from Oscar-nominated mainstream flicks to foreign and independent films to shorts and classics. Tickets are $7 for the general public and $5 for students. The theater is host to several film festivals, including the recent Portland Oregon Women's Film Festival and the Portland EcoFilm Festival. Beyond being a place for film lovers to see movies at a low price, the theater provides workshops and supports local filmmakers.
4122 NE Sandy Blvd.
503-493-1128
hollywoodtheatre.org
Where to take your passion for movies to the next level:
For those of you whose love for films goes beyond just viewing them, there are a couple of places in Portland where you can go to increase your film production knowledge.
Northwest Film Center
Located very close to the Portland State campus, the center offers a range of class options. Short workshops focus on specific aspects of film production such as storyboarding, time-lapse cinematography, lighting and sound recording. Workshops range in cost from $10 to $95. Classes at the center are priced much higher than the workshops, but are held over longer periods of time and involve more meetings. Classes can be taken for PSU credit, and topics include screenwriting, digital editing and facial expression in clay animation. The center also hosts special film screenings, which can be found on the website.
934 SW Salmon St.
503-221-1156
nwfilm.org
Portland Community Media
PCM is a nonprofit organization that promotes noncommercial media created and produced by the local community for the local community. PCM boasts several studios, quality equipment available for check-out, affordably priced workshops and professional advice. In order to check out equipment, you must complete one of the certifying workshops, such as the HD studio production workshop. With five three-hour sessions covering studio lighting, audio, pre-production, HD camera operation, directing and graphics creation, the price of the workshop ($100) seems quite reasonable. Once you're allowed to check out equipment, you can produce a short film, series or feature-length film that PCM will actually show on one of its nine channels a minimum of five times. PCM also offers open peer-learning time on Saturdays from 2–4 p.m., when the public is invited to bring in questions or projects and receive extra help and feedback.
2766 NE Martin Luther King Blvd.
503-228-1515
pcmtv.org