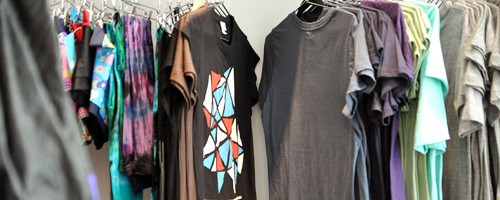 Founders of international design-driven online business Poketo to lecture at PSU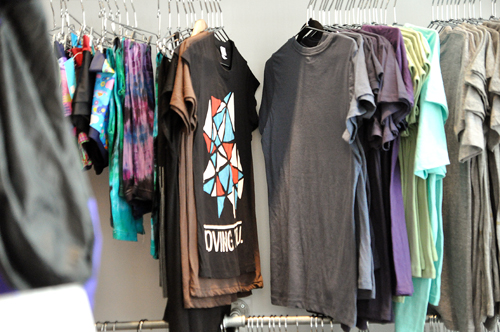 Husband-wife team Ted Vadakan and Angie Myung, founders of the online design wares business Poketo, have discovered a way to marry functionality with imagination by taking drab, everyday merchandise and transforming it into usable works of art.
The dynamic design duo will host a 40-minute graphic design show-and-tell virtual lecture at Portland State Thursday, May 31, in the Art Building. Attendees will learn all about Poketo's ideals, business practices and the couple's design background. The show-and-tell will be followed by a Q-and-A session with the Poketo owners.
"They will be sharing the history of Poketo and will talk about the projects and relationships they have made along the way," said Kate Bingaman-Burt, co-coordinator of the PSU graphic design program and faculty advisor for Friends of Graphic Design.
Founded in 2003, Poketo—which gets its curious name from Myung's grandmother's mispronunciation of the word "pocket"—has skyrocketed from a humble company that blended art with ordinary commodities to an online empire of creativity. The company began with a line of striking vinyl wallets and has since expanded to include everything from watches and bike baskets to cameras and kids' toys.
Everything Poketo sells has a unique, colorful, playful quality that distinguishes it from its competitors.
"Poketo [has] helped so many illustrators and designers by showcasing their work and helping create innovative products for the marketplace," Bingaman-Burt said. "Angie and Ted have an incredible eye and are first-class curators."
Instead of drawing from a limited pool of artists and designers like many businesses do, Poketo hosts work from more than 200 international artists. They've even dedicated a portion of their website to include profiles for every artist they've featured from day one of the company's operations.
The company works with artists from all over the world, including such cities as Buenos Aires, Sydney, Tokyo, Barcelona, Moscow and Seoul.
"We're a lifestyle brand and make all kinds of products, not just our original wallets and T-shirts, so we're able to use different artwork for different applications," Myung said. "Our product line, as well as our artists' work, constantly changes so that it's always fresh and new."
Vadakan and Myung also help to guide the creative efforts of burgeoning graphic designers.
"Interns are a very important aspect of Poketo. We don't ask them to do grunt work; they actually get to work on projects that become a real product. We want to propel and expose artists to the rest of the world," Myung said. "Whether it's designing marketing collateral, helping out with production or helping to design a promotional product, they get to walk away with a real-life experience and portfolio pieces at the end."
The graphic design show-and-tell lecture series is sponsored by the PSU graphic design program and Friends of Graphic Design.
Friends of Graphic Design and the graphic design program present
Graphic design show-and-tell lecture: Poketo
Thursday May 31
Noon–1 p.m.
Art Building Annex, room 160
Free and open to the public