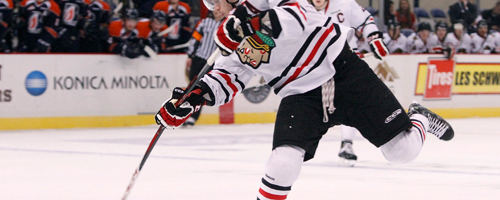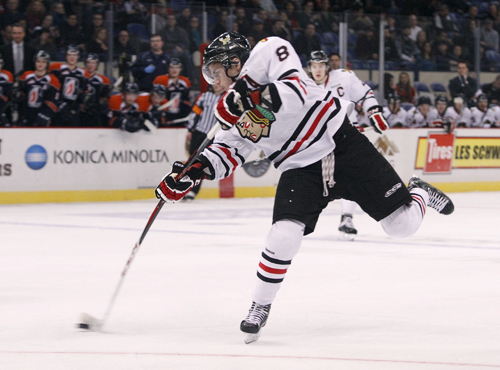 The Portland Winterhawks are clearly the Western Hockey League's best team—most nights.
The Hawks were dumbstruck Saturday night as they fell 4-2 to the Everett Silvertips on the road. After a five-game winning streak, Portland has lost three in a row, stifling the momentum they would have liked to carry into the postseason. The loss to Everett was undoubtedly the most improbable during that streak.
Portland entered Saturday night's contest with twice as many points as the Silvertips, and had outscored them 44-16 thus far this season. Despite the Hawks' usual torrent of shots on goal (45), they only managed to net two of them, both supplied by assistant captain Ty Rattie.
The Winterhawks took a 1-0 lead in the first period when Rattie capitalized on a penalty shot. Less than a minute later, Everett's Kohl Bauml scored on the power play with assistance from Manraj Hayer and Mirco Mueller.
Meanwhile, Silvertips goalie Austin Lotz stifled the Hawks' attack. Among those goalies that play regularly, Lotz is statistically among the WHL's worst, but he may have played the game of his life on Saturday, saving 43 of 45 shots from the league's best offense.
The scoring commenced in the middle of the third when Silvertips captain Reid Petryk scored with assistance from Joshua Winquist and Ryan Harrison. Rattie promptly followed with a power play goal, assisted by Seth Jones and Hawks captain Troy
Rutkowski, evening the score at 2–2 with seven minutes to play. On yet another power play, the Silvertips took a 3-2 lead with two minutes remaining, as Bauml earned his second goal of the night with assistance from Landon Oslanski and Connor Cox. Hayer added an empty net goal in the final seconds and the Silvertips secured a well-earned win.
With six games remaining in the regular season, the Winterhawks will look to turn things around as they prepare for the WHL playoffs. While the Hawks' offense has been consistent all season, the performance of veteran goalie Mac Carruth will be pivotal for their championship aspirations. They also stand to gain from improved discipline; Saturday night showed them that no matter the opponent, yielding five power play opportunities will never make for an easy night.
The Winterhawks will not have to wait for their chance to avenge Saturday night's defeat. They host the Silvertips tonight at 7 p.m. at Veterans Memorial Coliseum.