March 15 Beijing, China China lashed out against Trump, again warning that the economic giant would crush the United States in a trade war and that...
On Friday, April 14, the Thai Student Organization presented a culture show for Thai New Year at Portland State University. The holiday is celebrated...
Portland State's Jewish Student Union organized its first Passover Seder on April 11. Event organizers said they were motivated to host the event after...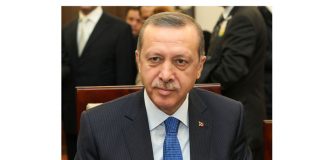 On April 17, President Recep Tayyip Erdoğan announced victory in his campaign for a constitutional referendum that will have a profound impact on the...
April 17 Jerusalem After an essay by prominent Palestinian leader Marwan Barghouti was smuggled out of prison and published as an op-ed in the New...
Loading Recent Classifieds...