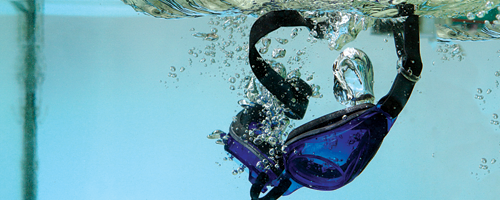 Swimming program at PSU gives opportunities to swimmers
In sports like gymnastics and swimming, there is always a point when one has to face the choice of quitting or going to the Olympic level. It is rare that a college-aged student gets to compete at a high level without going to the Olympics.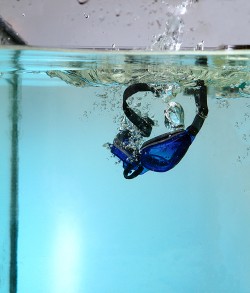 But Portland State offers the opportunity to do just that.
The Masters Swimming program is an opportunity for all swimmers at PSU to swim at a level they feel comfortable competitively. The program started at PSU in 2010 and has gained in popularity since.
The program is a part of a greater national body called United States Masters Swimming. The USMS started in 1970; there are 12 programs locally in Oregon. They all fall under the Oregon Master's Program, which is a part of the USMS.
"USMS was created to give adults a chance to swim and compete," head coach Richelle Harvey said. "As soon as you turn 18, you typically age out. But just like they have adult basketball leagues and soccer leagues, masters swimming gave adults the opportunity."
The team practices Mondays and Wednesdays from 5:10 to 6:20 p.m., and on Friday from noon to 1 p.m. They average about nine to 12 swimmers per practice.
This program has thrived throughout the two years it has been at PSU; it is not only growing in popularity, but also growing as a community. Practices have become more than just vigorous workouts. Swimmers in the program look forward to practices and competitions, and they have created bonds outside of the program in classes.
"Just as a team they all communicate really well. They are a really good support system, not only in swimming but that also translates to classes," Harvey said. "Most people are really close with the people in their lanes; they congratulate each other on finishing the workout, hang out in the hot tub afterwards and swim at times when we don't have practice."
The community the program has created allows them to compete in local swim meets. The program has three meets coming up in the next couple months, including the Canby Animal Meet on Feb. 12.
The program costs $12 a month, and the first month is free. To join, talk to member services in the Rec Center.
Anyone can sign up for the program; it is for any level of swimmer. As long as you can swim laps, there is a place for you in the program. Everyone involved is grouped with swimmers that compete at their level. There is even a program for people who don't know how to swim. Someone could start out in the program with no capability to swim whatsoever and eventually build themselves up to a point where they are competing against people around the state.