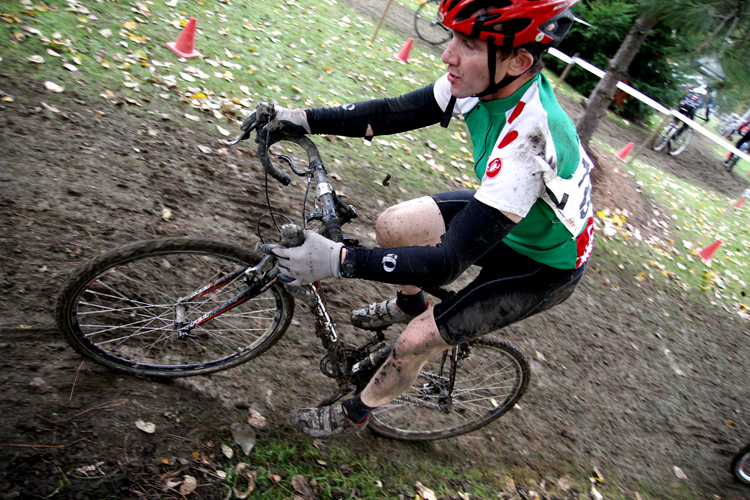 Portland State Cycling Club participated in the Cross Crusade cyclo-cross event at the Portland International Raceway
The Portland State Cycling Recreation Club took part in the eighth series race of the River City Bicycles Cross Crusade at the Portland International Raceway on Sunday. Two members of the club completed the race in their respective categories. The club is the official cycling team for Portland State University.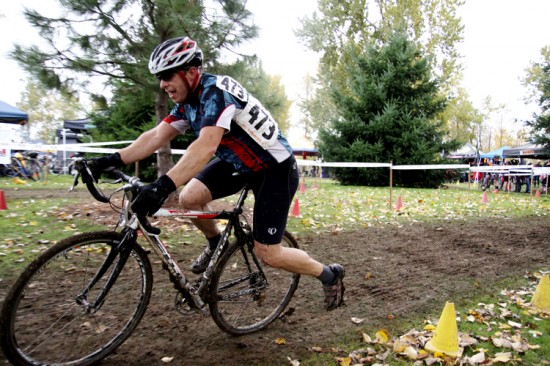 Cyclo-cross is a form of bicycle racing in which the participants do multiple laps of a short course on terrains involving pavement, wooded trails, grass, mud, steep hills or other obstacles. The circuits typically vary between 2.5 km to 3.5 km in length. The Cross Crusade race series is one of the largest cyclo-cross series in the United States, with over 700 participants racing in different categories.
"Cross Crusade is the most attended cyclo-cross series because of the way we recast it as an event that attracts newcomers to the world of cycling," said Cross Crusade founder Rick Potestio.
Director Brad Ross said, "It is the first place people go to compete because it is the least threatening and the most fun."
Archeology senior and cycling club president James Ramey competed in category C, and finished 90th out of 116 riders overall. Ramey hails from Kakaheo, Hawaii. Cycling Club's former member, Peter Swallen also raced in category C (independently) and finished 96th overall.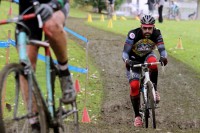 "Category C is an introductory category," Ramey said. "There is also a beginner's category but category C is for people who have experience and take racing a little more seriously. It is still about having fun."
Riders are registered and classified by the Oregon Bicycle Racing Association or the United States Cycling Federation. Riders at the category C level could choose to race in higher categories like category B ("sport") or category A ("expert").
Ramey is in his third year with the club. He borrowed a cross-bike from a friend to race in the event. A cross-bike is a hybrid between a mountain bike and a road bike. It has the wide tires from a mountain bike and the geometry of a road bike. Overall, he was happy with his performance.
"I wasn't expecting a finish," Ramsey said. "I was just going out for fun. My friends tell me that cyclo-cross is a lot of fun. I was not expecting to do really well."
The course at the Portland International Raceway on Sunday included barriers, run-up areas and mud. The lack of rain during the event made it perfect for the crowds.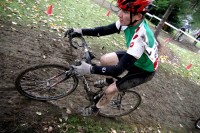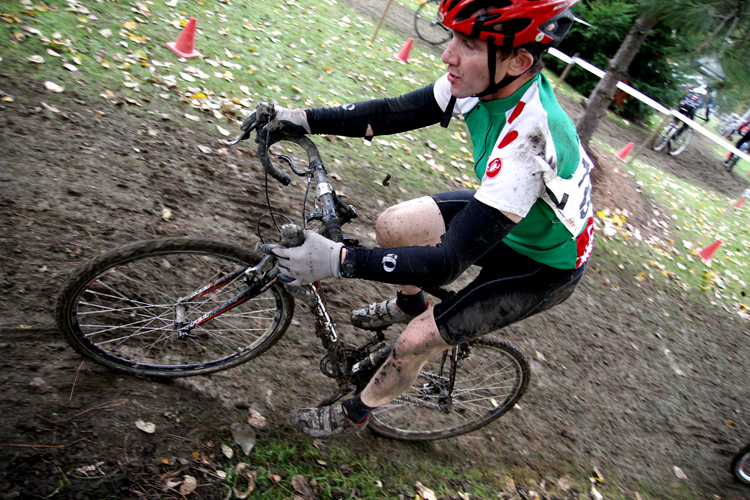 "A third of the track was pavement, but the rest was mud and grass," Ramey said. "The grass and mud were at the start line. It took me about 45 minutes to finish and I did six laps of the course."
Ramey's event included 116 participants and Ramey started at the rear of the field.
"I started at the back and worked my way up," Ramey said. "In this cyclo-cross event, it matters where you finished because it was you against the course. The idea was to have fun doing it."
Cole Lalomia, a freshman in sustainability, competed in category B on Sunday and finished 76th among 81 racers. Lalomia hails from Montclair, New Jersey, and participates in road races, cyclo-cross and bike touring.
In another result, psychology senior Tony De Cordoba finished 116th out of 192 in the masters' category. The masters' category is for ages 35 or older. De Cordoba, a member of the Portland State Cycling Club, was racing as a part of the bicycleattorney.com team. De Cordoba's interests includes road biking, mountain biking and cyclo-cross.
Founded in 2004, the cycling club is a part of the Northwest Collegiate Cycling Conference which organizes road, mountain and cyclo-cross events in Oregon, Washington, Idaho and Montana. They race locally in OBRA races and have sent racers to national road, track, cyclo-cross and mountain bike competitions.
"For Portland State, we primarily have a road racing team," club officer and senior geography major Michael Paxson said. "Our season does not begin until the end of March, so for the mean time, we begin training and base work. I have been on the team for a year now, going into my second year. I am looking forward to this upcoming racing season!"
When the season begins, there are typically three races in a weekend: a road race, a team time trial and a criterium race. There are also different categories in racing, ranging from beginner to advanced. This year, there is a new class added for beginners where riders who have never raced before are taught the basics of road racing.
"One of the best parts about joining the club is you get to meet lots of great people," Paxson said. "So if you are looking to try road racing and meet some awesome riders, this is the club to join."
All riders are required to bring a helmet, a working bike, riding clothes and a flat repair kit to the club's group rides. Generally, the group rides for at least 20 miles at 15 mph.
"If anyone is interested in joining the cycling club, you can email me at [email protected]," Ramey said. "We still have a month of cross cycling left before the end of the season."