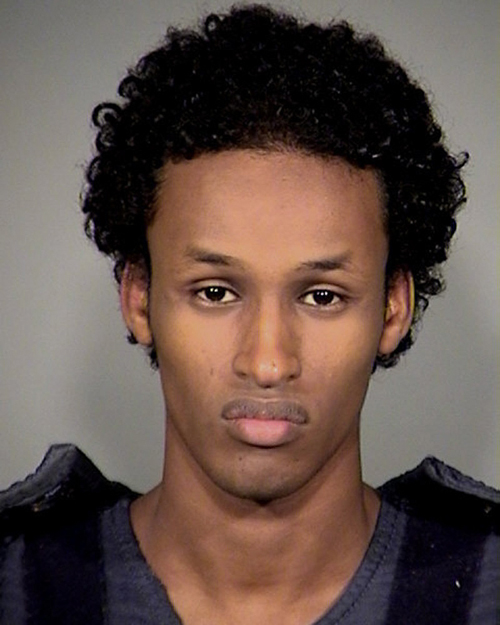 Defense requests more evidence, pursues entrapment case
Mohamed Osman Mohamud—the then 19-year-old accused of attempting to detonate a weapon of mass destruction at last year's Pioneer Square tree lighting ceremony—has yet to stand trial nearly a year after the incident occurred.
The most recent court proceedings have pushed the trial date back to May 15, 2012 to allow more time for the defense and prosecution to exchange discovery evidence.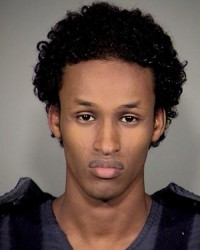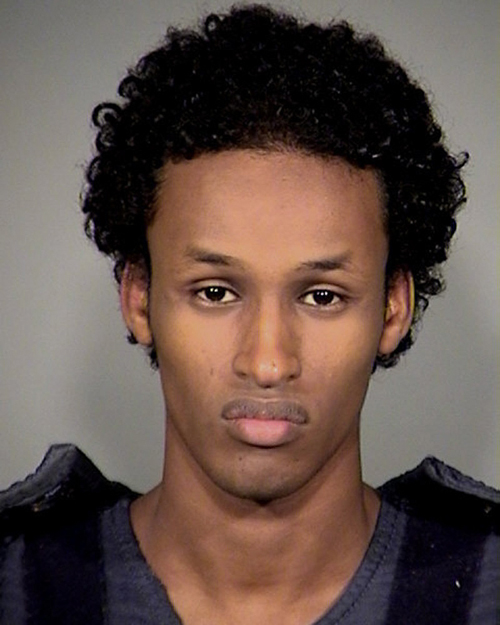 Mohamud's arrest was the result of an elaborate sting operation involving two FBI operatives, months of undercover communication and a giant fake explosive device.
Mohamud's lawyer, federal public defender Steve Sady, is pursuing an illegal entrapment case, claiming that FBI agents steered Mohamud toward committing a violent crime that he would not otherwise carry out, according to an interview Sady gave to OPB.
According to the prosecution, undercover FBI agents first began interacting with Mohamud via email in June of last year; however, the defense claims that some evidentiary materials presented during the discovery phase of court proceedings suggest that the government may have been monitoring Mohamud as early as 2008, when he was just 16 years old.
The government contends the first real conversation with Mohamud occurred on July 30, 2010, in which Mohamud expressed his desire to commit a violent act in the name of Islam. This crucial aspect of the case has fallen under suspicion because the FBI's tape recorder was not functioning properly and full documentation of this conversation was lost.
Regardless of when the initial conversation took place, Mohmaud and undercover agents met several times between July and November of 2010, to plan the attack on the Pioneer Square tree-lighting ceremony. The defense has been able to listen to audio and view visual recordings of these meetings, but they are requesting footage from before Mohamud arrived at the meets, wanting to discern what the agents said amongst themselves prior to his arrival, according to The Oregonian.
Authorities remain adamant that no entrapment took place and that the defense will be unable to prove otherwise. The government affidavit stated that when communicating with Mohamud, FBI agents suggested different methods that could further the Islamic cause, some violent, some peaceful. Authorities claim that Mohamud was only interested in pursuing a violent course of action and that Mohamud said he had been wanting to organize an attack for several years.
Authorities said that Mohamud sent bomb components to undercover agents whom he believed were building the explosive device. Furthermore, the prosecution stated that in subsequent meetings with the undercover agents, Mohamud was given the opportunity to back out of the terrorism plot but never chose to do so.
In addition to more audio and video footage, the defense is seeking background and training information about the undercover agents themselves, hoping to find some proof that these operatives took advantage of a young and vulnerable Mohamud. Additionally, Mohmaud's lawyers want the opportunity to examine the recording device which failed to capture the first conversation in its entirety, according to The Oregonian.
These requests for further evidence are the driving force behind the rescheduling of the trial date.
Mohamud, a naturalized U.S. citizen born in Somalia and a graduate from Westview High School in Beaverton, is accused of having attempted detonation of what he thought was a large explosive device on Nov. 26, 2010, at the Pioneer Square holiday tree lighting. The bomb was actually a decoy created by the FBI, and the individuals attending last year's tree lighting ceremony never faced any real threat to their safety.
Mohamud was arrested immediately after attempting to detonate the bomb using a cell phone agents told him would trigger the explosive device.
The intricacy of the FBI sting operation used to implicate Mohamud has created some controversy about the appropriate level of involvement authorities should have in supplying a suspect with the means to commit a crime.
However, FBI officials have stated that once a subject voices an intent to commit violence, agents have the ability to offer the subject help to complete the crime or supply materials to the suspect.
"So long as that person has expressed an interest in committing a crime, it's appropriate for the government to respond by providing the purported means of carrying out that crime so as to make a criminal case against him," said Kenneth L. Wainsten, former assistant attorney general for Justice Department's national security division, in an interview with The New York Times.
If convicted, Mohamud could face a life sentence in prison. As of today, Mohamud remains in federal custody awaiting his spring trial date.