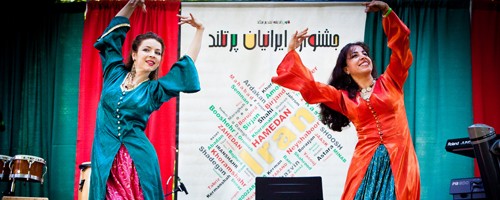 PSU cohosts 13th annual Iranian Festival
How could Portland State live up to its reputation of promoting cultural diversity without providing fun and unique events—where folks can enjoy food and festivities while learning about other parts of the world?
On Saturday, Aug. 4, PSU's Middle East Studies Center and the Andisheh Center will present the 13th annual Iranian Festival in the south park blocks outside Millar Library. All who attend will be treated to a cultural potpourri of traditional Iranian music, cuisine and entertainment.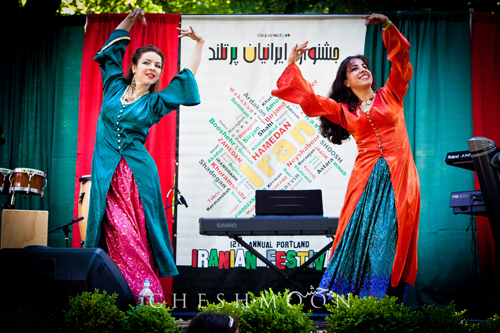 PSU has hosted several Iranian festivals throughout the years, in accordance with the university's close connection with the Persian community through the MESC.
"It is especially important in this tense political climate to learn about Iranian culture," said Elishiva Cohen, the MESC's outreach coordinator. "These exhibit booths will all be sharing information about various aspects of Iran. When you have limited knowledge of a culture, it is easy to create stereotypes."
Among the plethora of nonprofit booths will be the Iranian Women Foundation, the American/Iranian Friendship Council and Peace Corps and the Kurdish Community Center. An event cannot be complete without food, and traditional Iranian dishes such as nan (flatbread), kebabs and Iranian rice will be served.
The event will also feature exciting and entertaining children's activities, such as calligraphy practice, games and a separate Kids Corner with all sorts of small projects. If one wishes to enjoy some native dance, there will be a Dancer's Tent, where performers plan to showcase "raghs" or "gher dadan," the traditional style for the larger Persian community.
Many vendors in attendance will be selling luxurious carpets and fine jewelry. The Green Drop Garage, an Iranian-owned and operated car maintenance and repair shop, will be set up and open for business. Art enthusiasts will find The Art of Persia's handmade wares as beautiful as they are unique.
Almost all of the participants in the festival have shops or centers in the Portland area, making it easy for those who wish to know more about them to get involved.
Entertainment and good food are only part of the larger picture, however. With a significant Persian student population and a reputation for being a progressive community, PSU and the Andisheh Center have made the Iranian Festival one of many events that advocate international collaboration and education.
The Andisheh Center was founded in 1997 in Portland as a nonprofit organization with the goal of celebrating Iranian culture in the metro area while creating access to resources for the local Iranian community. Throughout the years, it has encouraged volunteer involvement and collaborative projects that support Persian heritage.
There will be no charge for admission, but all attendees are encouraged to bring as many family and friends as possible to share in the entertainment.