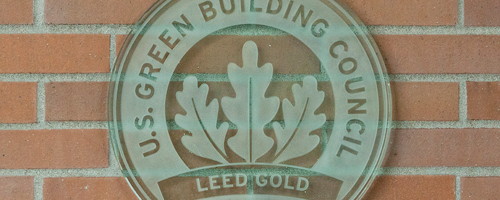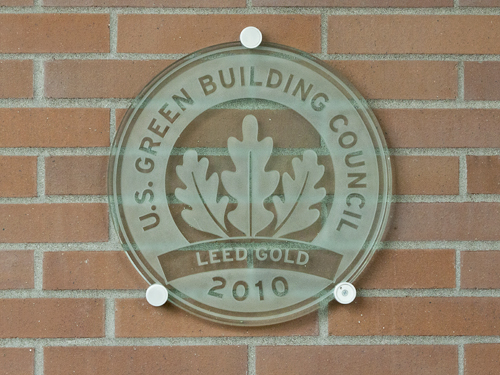 From "lights off" reminder stickers to digital energy meters, Portland State is employing all sorts of techniques to use its resources more efficiently in buildings across campus.
Streamlining preexisting facilities and designing new projects with the latest sustainable technology are just a few of the things the university is doing to keep up with its mission of sustainability.
"This is a key focus of the university," said Noel Mingo, the utilities manager for Facilities and Property Management.
Mingo works at maintaining and upgrading current facilities. He and his department also coordinate with the Institute for Sustainable Solutions, Capital Projects and Construction and the Campus Planning Office on new building projects.
PSU has a long history of actively promoting energy efficiency and environmentally friendly policies, Mingo said.
In 1994 PSU began tracking commuters and commuting modes to provide data for the city. Later, in 2009 and 2010, PSU focused heavily on finding ways to make buildings and future projects more carbon-neutral.
During fiscal year 2011–12, PSU reduced its energy consumption by 1.6 percent and its use of natural gas by 6.5 percent.
Mingo attributed these decreases to the remodeling of facilities and the adoption of more practical building operation times. The facilities department has rescheduled opening and closing hours to more accurately reflect actual class schedules, along with concentrating evening and weekend classes to just a few buildings.
In February 2012, the number of buildings used for weekend and night classes was reduced from 21 to five, saving considerable amounts of capital and energy.
A district heating and cooling loop also allows for more cost-effective energy. This network of underground pipes brings steam and cool water from a local plant to buildings across campus, reducing the need for in-house boilers.
The loop was recently extended to Shattuck Hall, which is estimated will save 480,000 kilowatts annually.
"We add things like economizers to boiler systems, replacing [old] boilers with more efficient boilers," said Ron Blaj, the director of Capital Projects and Construction.
Other energy- and climate-sensitive efforts have been put into developing a Climate Action Plan—a comprehensive analysis of PSU's energy needs and strategies to reduce carbon emissions while becoming more localized and sustainable.
The plan's implementation team, a group of advisors to the Campus Sustainability Office, put the report together in hopes that the administration will respond accordingly.
The target goals for the plan touch on everything from university-related air travel carbon emissions to production of solid wastes.
By 2030, the university hopes to reduce total building energy use by 10 percent and decrease solid waste generation to 75 percent of 2008 levels.
PSU President Wim Wiewel signed off on the plan on May 24, 2010, and the university has been working from its framework ever since.
"Our administration has shown that they are committed to try and operate as efficiently as possible without impacting the academic learning experience," Mingo said.
The university is also adding a new LEED-certified (Leadership in Energy and Environmental Design) building to its already expansive campus, alongside eight preexisting LEED buildings. The new facility, known as the Collaborative Life Sciences Building, will be located on the South Waterfront near Oregon Health and Science University.
More energy-streamlining maintenance is being discussed, such as remodels of the business school building and Neuberger Hall. The capital requests for these projects have yet to be approved, however, and will be considered by the Oregon legislature later this year.