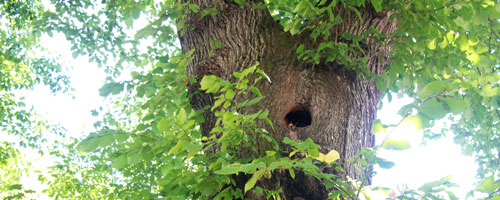 Trees found dangerous by city foresters
Portland State's portion of the South Park Blocks will be a safer place to sit this fall after three of its century-old elms are removed.
Because of rising safety concerns, Portland's Urban Forestry Commission has taken action to remove hazardous trees spanning the Park Blocks.
Three potentially dangerous elms in PSU's portion of the Park Blocks are slated to come down. One tree across from Neuberger Hall has an enormous canopy, said Urban Forestry Supervisor Larry Maginnis.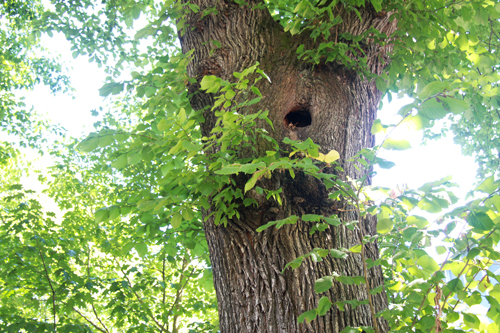 "This one is an absolute monster," Maginnis said, pointing at a huge cavity in the center. "If that falls, it's going in one direction. That entire part of the tree is coming down on whoever is walking. And I have to live with that."
Another, across from Lincoln Hall, also has a large cavity in the center of its trunk. The third tree to be taken down is in the southernmost area of the blocks, near the children's playground area.
American elms are a nonnative species that can harbor Dutch elm disease, a very contagious and destructive tree disease. Heavy rain, hollow trees and root fungus caused a tree to fall on St. James Lutheran Church at Southwest Park Avenue and Jefferson Street in March, causing considerable damage. Another elm fell near Lincoln Hall this spring thanks to a root disorder and supersaturated soils, damaging cable lines and blocking the streetcar line.
Maginnis said it can be difficult to keep trees healthy in the constraints of a city setting.
"We are subjecting them to things that they are not exactly happy with," Maginnis explained. The elms in the Park Blocks are planted in grassy areas, posing problems, he said. "Trees like fungus, grass hates fungus. Trees hate bacteria, grass loves bacteria. When a tree competes with grass, that's bad."
The addition of sidewalks and concrete causes stress to the tree's growth, Maginnis explained. Trees need space and the right conditions to flourish, and expecting trees to live and not pose a threat under these conditions is unrealistic, he said.
A team of urban forestry inspectors from Portland's Bureau of Parks and Recreation has assessed the Park Blocks and identified potentially hazardous elms. Part of the assessment is to determine whether a tree is hollow, using a device that tests the resistance of the tree. Another indicator is an interior cavity, which greatly decreases the stability of the elm and its overhanging branches.
The removal of trees is not taken lightly, however, as they represent the city and create a beautiful canopy that many students take refuge under between classes. The setting of the Park Blocks will change drastically as the canopy opens and light comes through.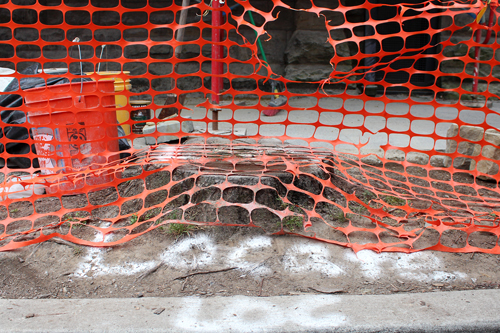 The removal of these elms is a difficult decision to make, but in a busy environment such as a university campus, the risk of injury and damage because of a falling tree is much higher than in other areas of the city.
PSU accounting senior Nicole Hess agrees.
"I don't want to be sitting under a tree reading and have a tree all of a sudden come crashing down on me," Hess said.
Assistant Professor Robert Scheller, from the environmental science and management department at PSU, supports the city's decision as well.
"Those trees are at the end of their life, and it's not surprising that they are becoming weak, diseased and old. We will just have to be patient and plant new ones."
So far, 11 trees in the Park Blocks are in the process of being removed, and any hazardous trees must be taken down before fall brings heavy rain.
The city has a 100 percent replanting rate for trees that are removed. Disease-resistant elms are planted in place of old ones, and each new tree serves as a reminder of the Park Blocks' past
and future.