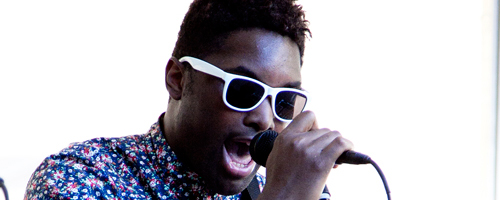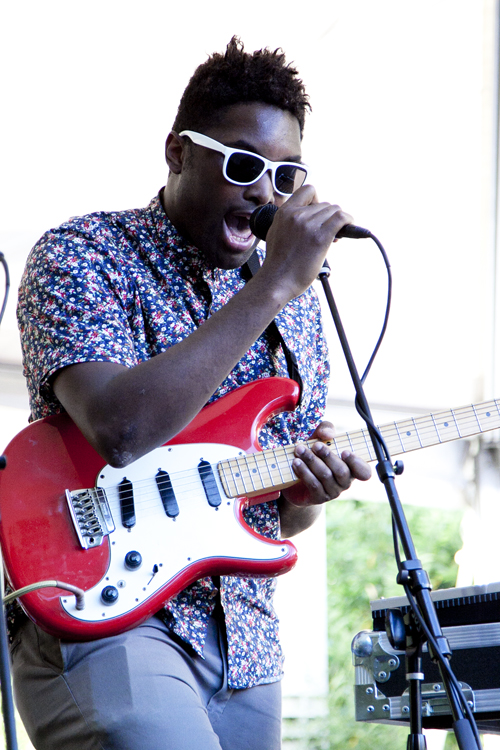 Last week, local nonprofit organization Ecotrust held the first of four summer concert events of 2013 at the Jean Vollum Natural Capital Center. For the fourth year in a row, the organization will host a monthlong concert series, Sundown at Ecotrust, on Wednesday nights in July from 5:30 to 8:30 p.m. to encourage ideas to better the economy, the environment and social equality.
Each week has a different theme that fits Ecotrust's mission, including protecting water, reimagining energy, treasuring forests and honoring food.
"We created Sundown to bring people to the [Ecotrust] building and give them an idea of the connections we have with the people of Portland and the Pacific Northwest," said Jeanne Kubal, the event sales and marketing manager at Ecotrust.
Each of the four events highlights Portland bands and hosts local companies, who set up around the area to provide information about the theme for that night.
Last week's event focused on water conservation and included activities that looked at water use and what people can do to conserve water on a daily basis.
For Portland State students, the Sundown at Ecotrust concerts are more than just free shows to attend during the summer. According to Kubal, many organizations and people focused on local sustainability will be in attendance, offering students a great chance to network.
Ecotrust has been around for more than 20 years, and for the last three or four of those have worked closely with various PSU departments.
Mary Vance, a career counselor with PSU's Advising and Career Services, has been connecting PSU students with internships at Ecotrust through the Institute for Sustainable Solutions' internship program. The program began in 2009 after the university received a $25 million grant from the James F. and Marion L. Miller Foundation to support students in sustainable initiatives.
The goal of the program is to allow students to gain experience and learn about sustainability by providing funding for internships in their future career fields.
"I really like working with Ecotrust…because they really try to make sure interns are actually learning and getting real experience," Vance said. "The thing about Ecotrust in relation to PSU is that their value statement is the same as that of PSU."
Dave Ervin, a PSU professor of economics and environmental management, also helps students connect with Ecotrust. Ervin is a co-director of Ecosystem Services for Urbanizing Regions, an Integrative Graduate Education and Research Traineeship award from the National Science Foundation available at PSU through the ISS. He has been working with Ecotrust for the past two years and said they have been great.
"It's really valuable to have students be able to have access to these experiences, and have that in addition to the technical training they are learning in class," Ervin said. "They get some real on-the-ground experience."
Vance said that she is thankful to have been able to build a relationship with Ecotrust over the last few years.
"They are an extraordinary organization and we're so lucky to have them here and have this relationship with them," Vance said. "They are really supportive of PSU and they support the mission. We're trying to get them more connected because they're interested in working closer with PSU."
Lola Milholland, the assistant editor of Edible Portland, a magazine published by Ecotrust, has had three interns from PSU through the sustainability internship program. She said that in every case it's outstanding how incredible and committed the students have been.
She believes that not only is it a stepping stone for the students' careers, but also that the connections students bring with them from PSU are great for Ecotrust.
"It allows us to be aware of the research and projects being done there," Milholland said.
Tonight, and for the next two weeks, the Portland community can look forward to the Portland Cello Project, Adam Shearer, Crystal Bowersox, Wayward Vessel, Radiation City and Genders—all local Portland bands.
The Sundown at Ecotrust concerts are held at the Jean Vollum Natural Capital Center at 721 NW Ninth Ave. in the Pearl District. The next three concerts will be held tonight and July 24 and 31. The events start at 5:30 p.m. and are free and open to the public.