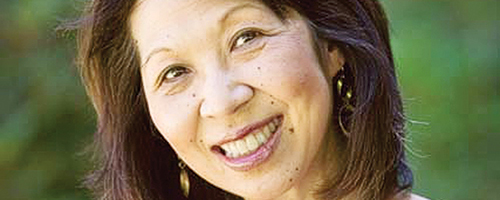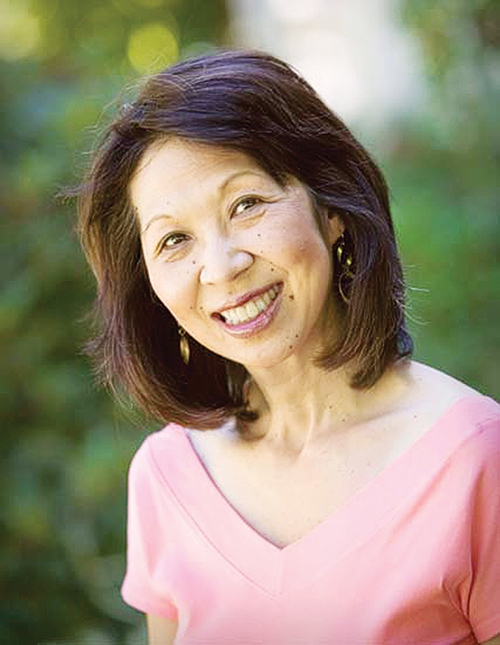 Unwelcoming sentiments plagued the arrival of some soldiers returning from World War II. Linda Tamura's lecture, "When Heroes Weren't Welcome Home," looks to address some of the reasons why.
Tamura, a professor of education at Willamette University and author of The Hood River Issei: An Oral History of Japanese Settlers in Oregon's Hood River Valley, will deliver the
lecture on campus next week.
"When Heroes Weren't Welcome Home" will cover topics from her book Nisei Soldiers Break Their Silence, which touched on both the past and the present.
"Nisei Soldiers Break Their Silence is the story of American soldiers who served our country during World War II, then returned home to find themselves unwelcome in their community," Tamura said. "Their hometown had erected an honor roll on the side of the county courthouse with names of more than 1,600 locals who had or were serving in the U.S. Armed Forces.
"The names of 16 were blotted out with paint in November 1944," Tamura said. "All 16 had grown up in the valley as American citizens, going to American schools and working on their parents' farms. These second-generation Japanese Americans were Nisei."
Ken Ruoff, the director of Portland State's Center for Japanese Studies, thinks that Oregonians sometimes hide behind the illusion that racism was just something that happened everywhere else.
This illusion is erroneous: Oregon has its own history of racism, and much of it was directed toward Asians.
"Japanese-Americans were put in an almost impossible position during the war years—they were rounded up and imprisoned in internment camps," Ruoff said. "And then, to prove that they were loyal, the young Japanese-American men were given the opportunity, or otherwise drafted, to go spill their blood in the war to prove that they were loyal American citizens.
"And this they did," Ruoff said. "It proved to be an effective strategy: It helped Japanese-Americans gain mainstream acceptance. But we need to remember what an unreasonable request it was of this particular group of Americans."
The lecture focuses on bringing multiple perspectives on these incidents to the forefront. Many of these stories remain untold.
"My goal was to gain multiple perspectives by relating the story of these Nisei veterans through their voices as well as those of their families and the white community," Tamura said. "The book relates the story of these Nisei—growing up, the seeds of anti-Japanese dissension, the Nisei military service, their return to their community and events up to the present that begin to acknowledge the past.
"Nisei Soldiers also includes the little-known story of Hood River Nisei," Tamura said. "[He was] imprisoned for insubordination after a series of incidences that began with President Roosevelt's visit to a base camp, and one of the Nisei soldiers was the first to challenge Oregon's Fair Employment Practices Act of 1949 when he was turned down for a state job."
PSU's Center for Japanese Studies presents
When Heroes Weren't Welcome Home
A lecture by Linda Tamura
Tuesday, March 19, 7 p.m.
Smith Memorial Student Union, room 238
Free and open to the public
Tamura will use her presentation to demonstrate what events transpired to discourage the Nisei heroes' return and the return of their families after the war. She will discuss how early Issei (first-generation Japanese) farming aided in a government report that labeled the community as the location where the "Japanese Question" was more acute than elsewhere in the state.
Tamura's lecture will highlight Nisei service in the South Pacific and Europe while showing examples of citizen and military responses and ways in which the Nisei started to ease back into their community.
Tamura's lecture is the last of a two-part lecture series titled "Coming Home," according to Melinda Glover of the Center for Japanese Studies.
The event was organized by the Oregon Nikkei Endowment in conjunction with an ongoing exhibit, "Coming Home: Voices of Return and Resettlement, 1945–1965," which runs through May 12.
The event is also part of the center's lecture series, which has two remaining lectures this academic year: "Evading Censorship: Maekawa Samio's Poetry on the Pacific War" and "The Biwa Story: Establishing and Managing a Japanese-style Pub in Portland."
Tamura hopes that the information presented in her lecture will resonate with PSU students and allow for some exposure for many of the previously untold stories of racism in Oregon.
"It's so important that students examine issues of our past, especially when we abandoned the rights guaranteed by our Constitution," Tamura said. "Since then, our government has apologized. The Civil Liberties Act of 1988 recognized that 'a grave injustice was done to Americans and resident aliens of Japanese ancestry.'
"We can and should all be vigilant about our rights, and respectful of those of others," Tamura said. "What can we do? How can we speak out? And how can we honor the stories that are still untold?"