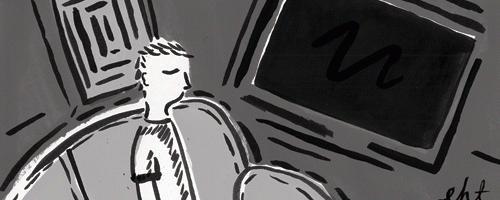 The search for redeeming qualities goes on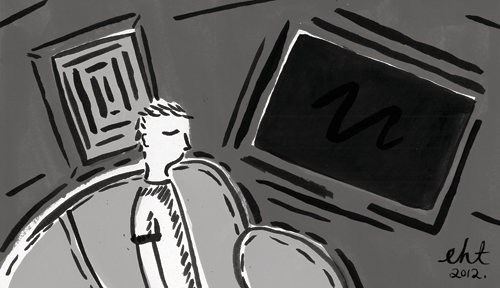 At the beginning of the year, I signed a lease with University Pointe. I didn't know very much at all about apartments in Portland. I was a very, very stupid person from a much smaller suburban town, and I was impressed by the big, modern new building. I somehow convinced myself it would be a good idea to get a room reserved. But a few months later I realized: I'd made a huge mistake.
How University Pointe can call itself "student housing" baffles me when the rent for an unfurnished studio is at least $1,200 a month. Even the dumber version of myself figured out that was ridiculously expensive six months ago. Instead, I opted for one of the four-bedroom floor plans, because although $700 wasn't quite reasonable, I still had the idea that it would be worth it.
Then I discovered through friends canceling their leases that it would cost $200 to get out of mine, and I had to find someone who would take it over for me. Shortly after that, the rate of the four-bedroom model was reduced, meaning that anyone who took my lease would be losing money to do so; my contract was still the $700 price and that couldn't be changed. I am basically stuck living at University Pointe.
And I don't want to live there.
None of the amenities that I was originally impressed with make it worth the cost of living there. Access to a gym? I'm already paying for the membership with the much larger, better-equipped Portland State Rec Center included in my student fee. A TV with every suite? I could buy a TV with the money I would save living somewhere else. A dishwasher? Nice try, I use paper plates.
Wi-Fi enabled washing machines? OK, that's awesome. (But only because I have a weakness for technology.)
The bedroom is tiny and the living room is even more so. The view is potentially nice, if you don't end up facing The Broadway or Ondine Residence Hall. The leather furniture looks nice, but isn't at all comfortable. In fact, I think the leather couch represents the essence of why I don't want to live at University Pointe: it's expensive and looks like it would be nice, but actually isn't. The only upside I see to University Pointe coming in is the opportunity for a new burger place and bagel shop on campus.
The thing that bothers me the most about University Pointe is where my money would go if I had to live there. It's apparently the policy of the company to sponsor a seemingly unlimited stream of promotional prizes and contests. It bothers me because I hope people like me don't get fooled into signing leases by those promotions. It bothers me because their leasing assistants are underpaid and overworked.
It also bothers me for the most selfish reason possible: every dollar spent on a pair of Beats to give away is money that could be going toward making rates cheaper. I would love to see if other American Campus Communities buildings have the same kind of promotional budget this one apparently does.
When compared to the company's buildings in other places (with very similar and often much more spacious floor plans), Portland's has some of the highest rent rates. In many cases, University Pointe has rates that are $300 higher than its sister buildings on other campuses. It's a pretty blatant attempt to nickel and dime college students, and the principle of living there is going to bother me almost as much as the cost.
I will be shocked if they manage to reach occupancy, either. It's difficult to find someone who wants to take over your lease there, even when you offer them money. I can't imagine the studios will ever fill up. The two bedroom units are essentially nicer versions of a room in the upper floors of Ondine. Unless they cut their rates or sell the building, they'll have an interesting time breaking even after spending so much money on construction and promotion.
I can't help but wonder if in a few years, University Pointe will be sold to PSU and turned into more university housing; its new purpose being an even more upgraded version of Broadway.
As of today, I haven't been able to find someone to take over my lease. I know a friend who gave someone $1,000 to take his, but I don't have that option. My summer will be largely dedicated to trying to find someone who wants to take it from me for a reasonable price (which could be you, dear reader!). If I can't find someone, I will be moving into a room with roommates who are paying a lower price for the same thing. But I won't like it. ■