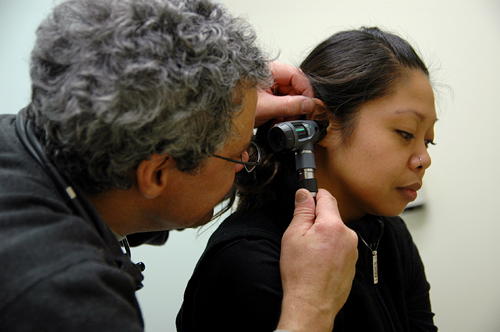 One Portland organization's plan for ending homelessness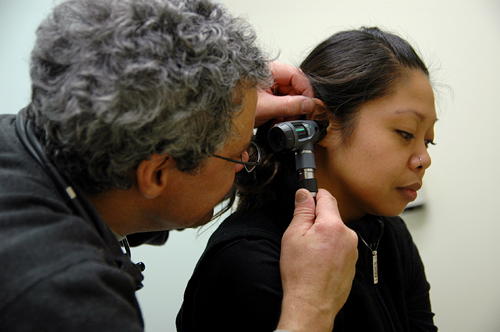 Central City Concern, the subject of a study being conducted by Portland State professor of community health Stephanie Farquhar ["PSU Professor receives $50,000 grant" Feb. 8], is a Portland nonprofit agency that provides aid to people experiencing homelessness, addiction and poverty. It is one of the only agencies in the U.S. to offer residential housing, primary and mental health care, addiction counseling, detoxification services and employment training all within the same overarching system.
Located mainly on the west side in the Old Town and Chinatown districts, Central City works to eradicate Portland homelessness by offering a vast range of public services that treat the underlying causes of homelessness. Using a multifaceted approach to recovery, it utilizes several unique programs to help individuals overcome dire situations.
"I don't know of an organization that has a more comprehensive array of services," said CCC Executive Director Ed Blackburn. According to Community Outreach Coordinator Gary Cobb, the organization operates 26 different buildings in the Portland area and provides 1,600 units of housing.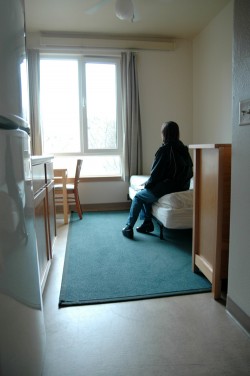 "CCC is kind of like this weird, best-kept secret," Cobb said. "We know it's important to have nice facilities. People come here from hard lives and they are carrying a lot of baggage, but this place is clean and it feels safe," Cobb explained. Two of those facilities are located in downtown Portland.
The Richard L. Harris Building, located on the corner of West Burnside and NW Eighth Avenue, has approximately 180 units for individuals currently in recovery programs as well as fair-market-value rentals for individuals who wish to live in an alcohol and drug free community. The Old Town Recovery Center—a new outpatient mental health clinic opened in December 2011—and the adjoining Old Town Clinic, the primary health care medical center, are located on the corner of NW Everett Street and Sixth Avenue.
According to Kathy Pape, CCC's communications manager, the Recovery Center and the clinic treat more than 4,000 clients per year. Cobb said that Central City's dedication to comprehensive care sets it apart from other aid organizations. In addition to the health care, housing, detox and employment services, CCC also offers alternative naturopathic treatments such as acupuncture. It also has a department whose sole purpose is to discover which government benefits clients qualify for but aren't receiving, and the organization has an internal voucher system that allows people moving into its residence buildings to acquire essential home goods without financial burden.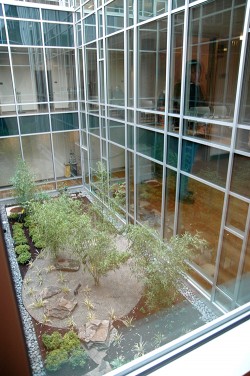 Central City's programs, funded through state and federal grants as well as private donors, are fully integrated, Cobb said. Each client's treatment history is recorded in the organization's system, which is accessible by employees regardless of what facility a client enters.
Cobb said that what truly makes CCC successful is its Recovery Mentor Program and its team-based approach to healing. When a client enters a recovery program, they are assigned a one-on-one peer counselor who has been through the program and can give the new client day-to-day support. Additionally, each person in recovery has a team of Central City employees dedicated to creating a plan specifically suited to that individual's needs. Yet another factor that differentiates CCC from other Portland aid organizations is that many of the clients who graduate from the recovery program decide to seek employment with the organization.
"I think what sets us apart is that we have 650 employees and about half of them are in recovery. We discovered a long time ago the power of peers working with people coming off the streets," Blackburn said. In 2008, Central City formed an important community partnership with Portland State. PSU professors conducted research on criminality and substance abuse by studying CCC program participants. According to Blackburn, the information gathered from these studies is invaluable to the success of the organization.
"It's very important for us to know if what we're doing is successful, but it is also very important to our funders to know that the funding is working," Blackburn said. "If it's not, we need to figure out why. We want to constantly improve what we're doing." CCC originated out of the Burnside Consortium, a partnership formed in 1979 between the State of Oregon and Multnomah County that focused on cleaning up the alcohol-ridden streets in the Old Town and Chinatown districts.
"The Old Town part of town was considered the skid row of Portland. Back in the 1970s—in Old Town Chinatown—there were large populations of homeless street inebriates," Blackburn said. He explained that as Multnomah County found it could no longer handle the management of clinics, detox centers and housing units, county officials approached CCC to take over the enterprises. CCC arose from this accumulation of property and public services.
According to Kathy Pape, the organization's plans for the future include opening a downtown dental clinic for those who are uninsured or on the Oregon Health Plan. The dental clinic is slated to open this fall.