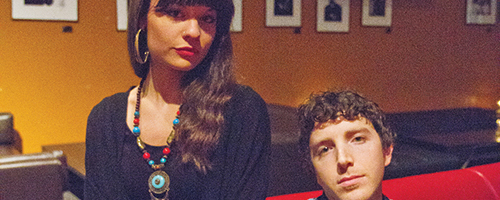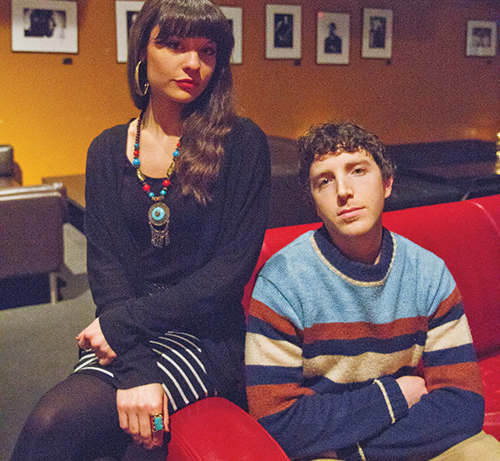 In any given week Portland is host to numerous concerts, its windows and walls perpetually advertising various shows around the city. It can get downright depressing to think of what you could be missing on those nights you have to skip seeing a favorite band or, even worse, forget to buy a ticket.
It's a luxury that we live in a city that welcomes great artists, but regional pride doesn't only come from the talent a place can attract: It also comes from what's created.
In the case of Nicole Berke and Chance Hayden, two musicians and former Portland State students set to release debut albums this Friday at Jimmy Mak's jazz club, it's an example of the Northwest attracting and creating in the best of ways.
Numerous tracks from Berke's This Bright Before were penned during her travels, the initial one being a move from Boston to Portland. Hayden, on the other hand, has lived in the Northwest for most of his life and draws upon the region's distinct flavor on his album, The Family Tree.
Both Berke and Hayden are passionate musicians who rely on their unique experiences to shape the songs they write. The two find common ground in their ties to Portland, a city significant to each for different reasons.
For Berke, Portland was an abrupt but ultimately rewarding move in September of 2009. Through a national student exchange program, she had the opportunity to finish a social psychology degree at PSU and try out life in a new city.
"Once I got settled in Portland, it truly started to feel like my new home. I'm always missing my family and friends from Boston, but I can't imagine being anywhere else," Berke said in an email. "It's an enormous privilege to be so close to the amazing natural beauty of the Northwest, and Portland has a love of community and an appreciation for the arts unlike any other city I've ever visited."
Berke's affinity for Portland's passionate art consumption most likely comes from her own musical values, which she applies to the craft of songwriting.
"When writing a song, my main goal is to genuinely express a thought, experience or emotion on a scale that is universal enough for people to relate to but personal enough to sing with real passion and honesty," Berke said.
Passion is obviously a huge motivating factor for Berke, who started pursuing a career as a singer the second she realized it was a viable option. That decision led to weekly performances at Massachusetts' Acton Jazz Cafe in her high school years, open mics and gigs in college, and touring with both Kiernan McMullan and John Craig after graduation.
Her latest opportunity, a four-month residency playing with the Soulcasters at the Kerry Centre Hotel in Beijing, unquestionably impacted Berke: The two songs written after her return ("Black Moon" and "Those Days") embody the lessons learned during her time away from home.
Hayden's The Family Tree also mines recent experiences. Like his fellow headliner, he uses his tracks to focus on challenges in his life.
"The personal experiences I've had over the past few years have given me a greater reason to write music and story-driven lyrics than I've had to date. These songs are all among my first serious, lyrical works, and though they're not all autobiographical they all pertain to close friends and family," Hayden said in an email. "The birth of my son Hollis and my relationship with his mother Shelly Rudolph (who sings on the album) have been a chief inspiration. Her continuous support, along with that of the rest of my extended family, has made the album a reality."
While Hayden writes the lyrics, other musicians in the community sing his words, giving him more tools to convey his vision.
"In the past I've written and performed instrumental works more within the jazz realm, but only in recent years have I begun seriously writing lyrics in the songwriter's sense," Hayden said. This is how some of the album's songs began while others started merely with the notion of a certain type of groove, set of chord changes or as an instrumental melody, as is the case with [The Family Tree's] 'Fathers Day.'
Nicole Berke and Chance Hayden CD Release Event
Friday, Jan. 25, 2013
7 p.m. doors/8 p.m. show
Jimmy Mak's
221 NW 10th Ave.
Tickets: $15 reserved seating (dinner reservations required) $10 day of sale
Tickets at
tickettomato.com
"Based on the styling I sought for these songs, I was humbled by knowing that I wasn't in a place to sing them how I was hearing them," Hayden said. "At first it feels a little strange to have someone else sing your lyrics, essentially telling your stories, but I knew I could rest easy for The Family Tree with the voice of good friend Redray Frazier."
Before his solo career, Hayden accompanied and collaborated with a number of musicians around Portland during his time at PSU and after graduation, where he was given an early dose of the supportive music scene the city offers.
"I got so much during my time at PSU, and the rewards continue to extend themselves. My formal education [in] music and the ability to actively listen to music and perform with others has been completely invaluable," Hayden said. "These things all continue to grow as I share musical experiences with colleagues and students alike."
Now, both Hayden and Berke have put out albums that define each's present moment, displaying the kind of artistic passion this city appreciates so well.
"In my mind, Portland's music scene is a truly generous and giving community," Hayden said. "If you put some goodness in, you'll get some back."