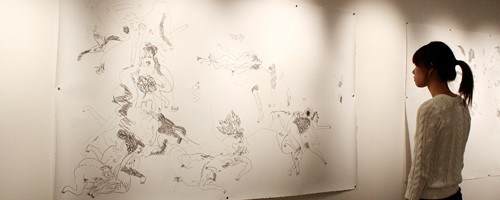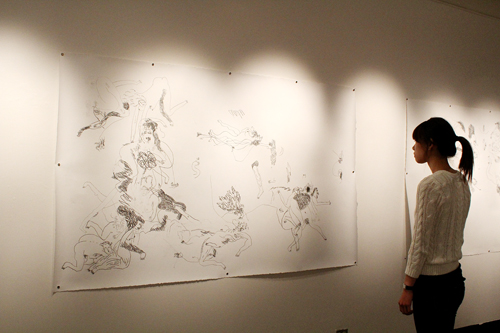 Portland State's 2011–12 Bachelor of Fine Arts program presents the work of 13 undergraduate art students in the exhibition EXIT, which contains the culminating works of each student's thesis investigations.
The opening reception takes place Thursday, June 7, from 5–8 p.m. in Autzen Gallery, and the exhibition runs Monday, June 4, through Friday, June 21.
The AB Lobby Gallery features the work of Chase Biado while the MK Gallery features that of André Fortes and Ross Farrier. The Autzen Gallery features the work of J.P. Huckins, Nicole McCormick, Rhiannon Rasmussen-Silverstein, Krystal South and Chloé Womack. And Littman Gallery has Claire Hickox, Shannon Wolf, Vanessa Robertson-Rojas, William Wheeler and Andrew Yepello's work on display.
These artists' diverse practices span sculpture, painting, video, installation, photography, print and digital media, representing the wealth of multiformity that each artist has contributed.
The BFA program at PSU is designed to provide a selected group of art students with a rigorous approach to their art engagement and to facilitate an open and constructive dialog about contemporary art, its practices and its cultural contexts.
The students needed to commit to an intensive one-year residency to research, exercise, construct and debate a body of work, in part to culminate as a final group exhibition. These exhibitions represent a documentation of that experience and highlight some of its manifestations and processes.