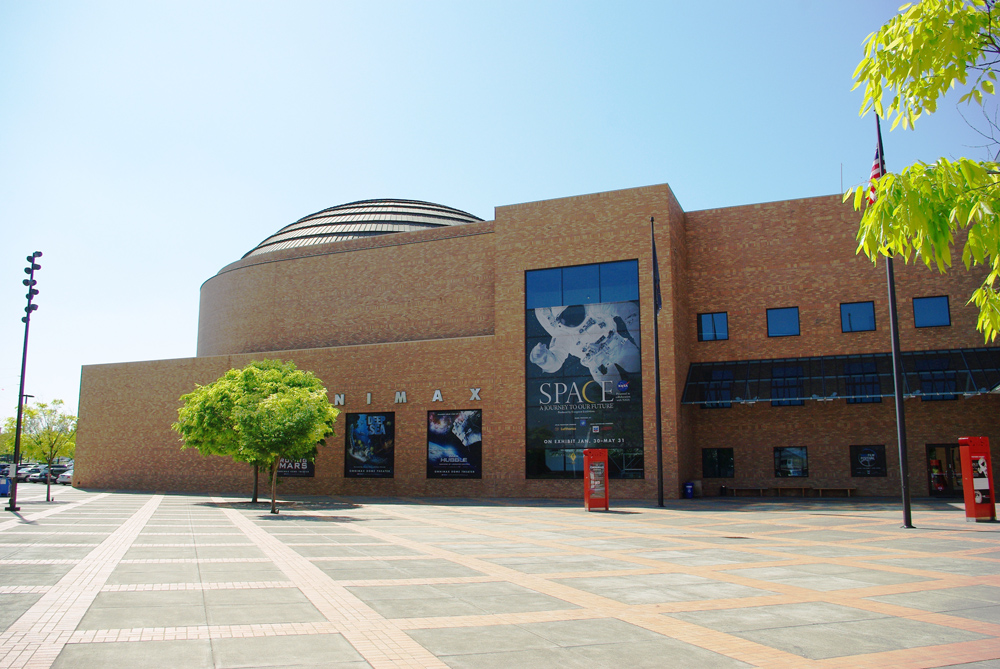 Oregon Museum of Science and Industry
1945 S.E. Water Ave.
Universally known as OMSI, this massive, hands-on museum can trace its roots all the way back to 1903. Now, it is located at the very top of the CL streetcar route and boasts five exhibit halls, a planetarium, a movie theater with a four-story screen and even a submarine. While geeky adults love it just as much as kids, the 21-and-over crowd might also enjoy OMSI After Dark. On the last Wednesday of every month, the museum stays open until 10 p.m. and serves alcohol.
Floating World Comics
400 N.W. Couch St.
Portland is full of comic shops, but Floating World has become one of the most popular. They offer a wide selection of comics, graphic novels, vinyl, figurines and more, and they even have a section dedicated to work by local artists. Located just after the gates to Chinatown, they also host release parties and art exhibits, and they've expanded into publishing. Their website describes Floating World as "a store for people who still like going to stores."
Movie Madness Video & More
4320 S.E. Belmont St.
Who says the age of renting movies is over? Movie Madness is home to one of the most staggering independent movie libraries in the world, and they can help you find rare and out-of-print films that you can't get anywhere else. They also have an amazing movie memorabilia museum with over 100 costumes and props, including an authentic alien head from Alien, one of Julie Andrews' dresses from The Sound of Music, a Fu Dog statue from Citizen Kane and a promotional bar of Fight Club soap signed by David Fincher.
Guardian Games
345 S.E. Taylor St.
For Portland gamers, Guardian is arguably the most well-known spot to hang out. The store spans 5,000 square feet and hosts over 18,000 products, including tabletop games and electronic games for a variety of modern and retro systems. It's a great spot to buy refurbished games and systems, as well as participate in different tournaments to win prizes and discounts. Whether you love D & D, Pokemon, Atari or Wii, you'll find a like-minded crowd. They are home to events like Beer, Pizza and Games Night and gaming yard sales.
Ground Kontrol
511 N.W. Couch St.
Ground Kontrol is an arcade and a bar, or a "barcade." Inside, you can find a collection of 28 pinball tables, along with every arcade game from Frogger to Dance Dance Revolution. The historic spot has been hailed as one of the best arcades in the country for its dedication to preserving classic games. On the second Thursday and last Wednesday of every month, you can enjoy free play nights for a $5 cover charge. Besides offering a full-service bar with great snacks, they also host weekly events with live DJs and karaoke.
The Tardis Room
1218 N. Killingsworth St.
As legend goes, the ex-pat Brit who founded the Tardis Room noticed that the door of his fish & chips shop looked like a police call box and had the idea to open a pub to service Whovians full time. The Fish & Chip Shop still operates as a British-style restaurant most of the time, but the expansive space in the back is now a Doctor Who themed cultural hotspot. There are solar system lights, cardboard cutouts and even a sound effect playlist that adds to the mood. You can play pool, sip Sonic Screwdrivers and attend the weekly screenings in costume if you choose.