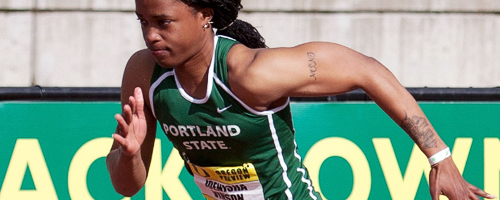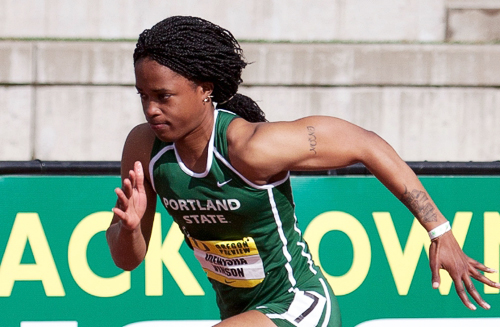 With more than 100 schools participating in the Armory Collegiate Invitational in New York last weekend, Geronne Black made a statement. The Portland State senior not only beat out some of the nation's best runners, but broke a school and conference record along the way. Again.
Black finished third in the 60-meter dash finals with a time of 7.3 seconds. It was the second time this season that she has broken her own Big Sky record.
Three other Portland State athletes competed in the event, all coming in under 7.85. Other big finishes for the Vikings included graduate student Dominique Maloney, who finished in the top 20 in the 200-meter. Sophomore Jake Ovgard came in 22nd in the men's 60, with a time of 7.16.
The invitational was not only a big event for the athletes on the Portland State track and field squad but also for potential recruits from the East Coast. This is the Vikings' only meet of the season in the region, and it's their best chance to get the Portland State name out in New York.
"We are very selective," assistant coach Jonathan Marcus said before the meet. "We want talented people, but we also want good people. That creates the culture we want."
Black, who came to Portland State from New York, has demonstrated just how important the East Coast trip can be for the recruiting process.
"We have our signing period coming up in February," Marcus said. "Hopefully we'll sign some big names—people we think will help Portland State for years to come."
The Vikings now move on to their final two meets of the regular season before the conference championships in Bozeman, Mont. Portland State will divide its roster in order to send athletes to events in both Seattle and Boise on Feb. 9, in their last opportunity to prepare before the Big Sky meet.