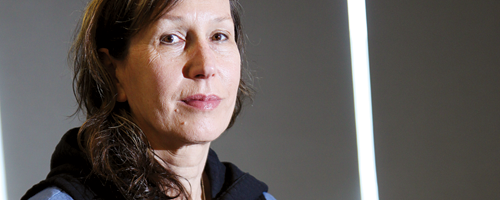 A Q-and-A with PSU professor and Bonnie Bronson Fellowship Award winner Pat Boas
Pat Boas, an assistant professor at Portland State, recently received the 21st annual Bonnie Bronson Fellowship Award for excellence in the field of art. A public celebration honoring Boas will be held Wednesday, April 18, in the Gray Center Lounge of Kaul Auditorium at Reed College.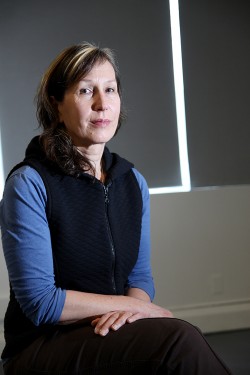 "I'm delighted that Pat Boas is this year's Bronson Fellow," said Christine Bourdette, co-chair of the Bonnie Bronson Fund Advisory Committee. "The richness and variety of her work reveals an intense intellect and lively curiosity about how we as a culture receive, perceive and process the words and images that describe us."
An artist, writer and educator, Boas' work has been featured in many different museums and galleries around the world, including the Portland Art Museum; the Art Gym; the Boise Art Museum; the Salt Lake Art Center; the Nicolaysen Art Museum in Casper, Wyo.; and Seattle's Consolidated Works. She has also written articles and exhibition reviews for such publications as Art Papers and artUS.
"Pat Boas is being honored primarily for a career of commitment to creating fine work as well as for how she brings that commitment and intellectual energy to her role as an educator and to her journalistic arts writing," Bourdette explained. "The founders' goal was to create a constructive, living legacy that would honor and support working Northwest artists through this annual fellowship—one that recognizes artistic excellence and encourages intellectual and creative growth."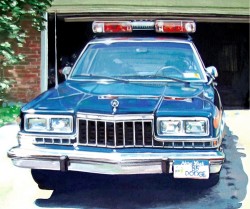 Bonnie Bronson, an accomplished Northwest artist, died in a climbing accident on Mt. Adams in 1990. Friends and family founded the Bonnie Bronson Fund in her honor in 1991 and began awarding one artist annually soon after.
In this exclusive interview, Boas discusses the Bonnie Bronson Fellowship Award, her artistic career and the mystery behind Wingdings.
Vanguard: How long have you worked for PSU?
Pat Boas: I've been teaching here for about 12 years now.
VG: Why did you decide to teach here?
PB: I went to graduate school at PSU, so I went through the MFA program. I was a graduate teaching assistant at that time, and when I finished the program I was offered classes as an adjunct here. So I did that for a while, and then I worked as a sixth-term instructor, and then my position was changed to tenure. Now I work as a professor in the art department.
VG: When did you first become interested in art?
PB: I think when I was about 11 or 12 years old. I decided somehow that it was something I wanted to do, so I started to figure out how to teach myself to draw. I didn't really know what it meant to be an artist at the time, but I knew that's what I wanted to be.
VG: What mediums do you primarily use?
PB: Well, I think of myself as really engaging drawing in my work mostly, but I use a lot of gouache, which is a particular water-based paint. Lately I've been interested in painting and problems in painting. So between drawing and painting, those are my primary mediums.
VG: How do you begin working on an art piece?
PB: Usually it comes with an idea, and a lot of my ideas are based around language. I've had periods of time where I've organized poetry readings and read poetry myself, so I have a little bit of a writing background, and a lot of my work—even though it's visual—comes from my interest in just how weird and strange language is, and how weird and strange it is that we understand each other.
VG: What themes and subjects fascinate you right now?
PB: Right now I'm kind of working on symbol codes and looking at some of the symbol fonts that come in most word processing programs: things like Webdings and Wingdings and those little icons you get that are connected to the keyboard. So that kind of becomes like an alternate alphabet. I've been spelling out words and translating them into Webdings, and then doing Google image searches and finding these photographs of random things in the world like a yacht or a police car, and using those as stand-ins for letters; just playing with words and letters in that way.
VG: If you weren't an artist and educator, what would you be doing?
PB: Let's see…at different times I think different things [laughs]. I think…that's a good question! I would probably be more involved in literature or poetry.
VG: What do you do with your free time?
PB: There isn't any! I mean, one of the things you do when you're an artist and when you're constantly teaching and making work is sometimes you take breaks and do activities for recreation or entertainment, but you're always stealing it away from your work because work takes a lot of time. I'm always in the studio and doing research and there's a lot of just slogging away at it. A lot of the reading I do, and working on pieces and social activities all require time. [Laughs.] Maybe exercise, riding the bike—that's all good stuff!
VG: Regarding the Bonnie Bronson Fellowship Award: Were you surprised you were chosen as the winner?
PB: Yeah, completely surprised. It just comes out of the blue without warning.
VG: Will your work change at all now that you've won such a prestigious award?
PB: I'm always trying to change my work [laughs], and get it to surprise me in some way, and I hope that the award will help me buy some more time to spend on it.
VG: Are you excited for the celebration in your honor on April 18?
PB: Yeah, it should be great!
VG: Will you be speaking there? Will your artwork be on display?
PB: Yes and yes. They'll have a small selection of my work—they do kind of a running PowerPoint. It's a reception with food and drinks in the beginning and people just walking around, and so they're going to show some of my work rotating that way. And the work that they are purchasing may be close by at that time, but I'm not sure whether that will happen or not.

VG: Is there anything else you would like to add?
PB: The award is just a wonderful gift to artists every year. It's a great vote of confidence and it feels really terrific to have people who you respect come out and say, "We think you're doing great, here's a prize!" [Laughs.] A lot of people work really hard, and it's really nice when you somehow get picked out and given a little extra appreciation.