In a global culture obsessed with rapid innovation, we find ourselves constantly propelled towards the utmost brink of the present, teetering into tomorrow. We tend to celebrate socially constructed figures of modernity without acknowledging the precursory practices that enabled them to exist.
A prime example of this asymmetry occurs in the relationship between computing and weaving. Motivated by the dynamic of this relationship is Weaving Data, the recently installed exhibition at Portland State's Jordan Schnitzer Museum of Art (JSMA at PSU).
This exhibition showcases the work of nine ingenious creatives linked by one central theme. While the intersection of weaving and computing might seem like a narrow niche initially, the artists featured in this gallery have each produced wildly unique renderings. Moreover, they evoke commentary on issues varying from the urgency of environmental degradation and injustices suffered by immigrant laborers to the stringency of a stark gender binary.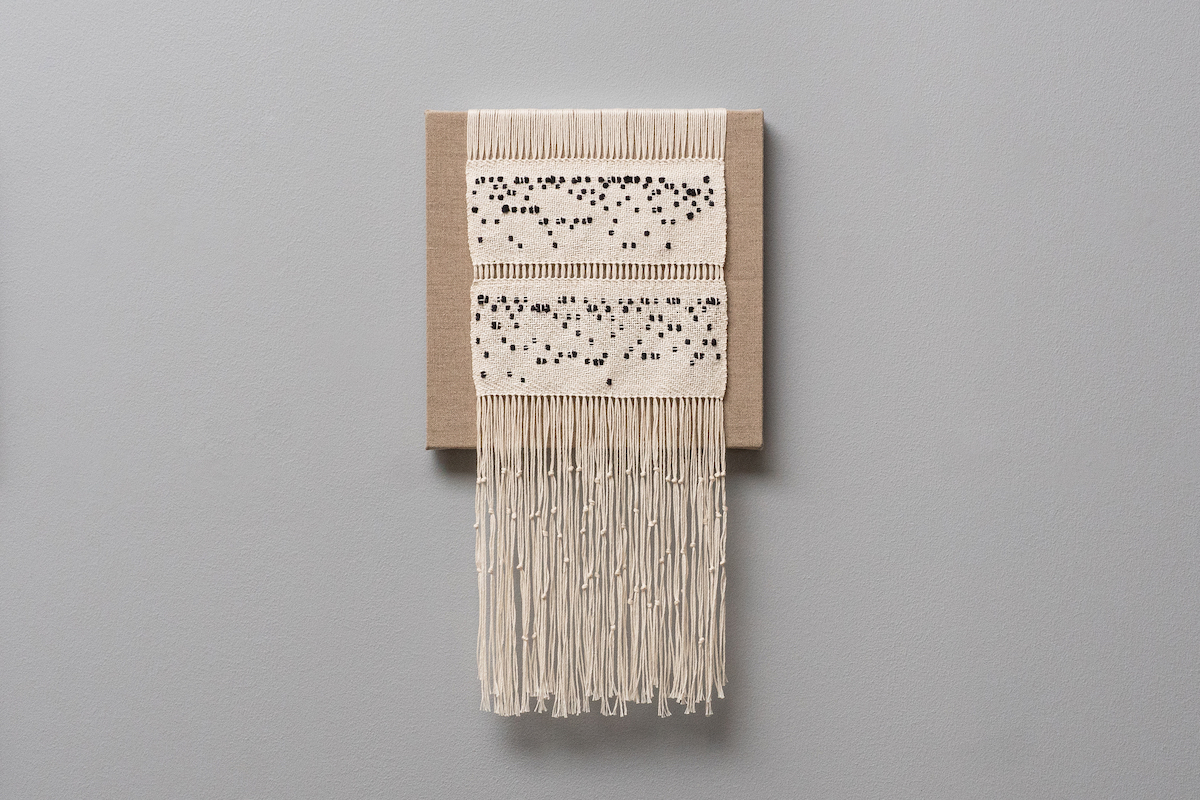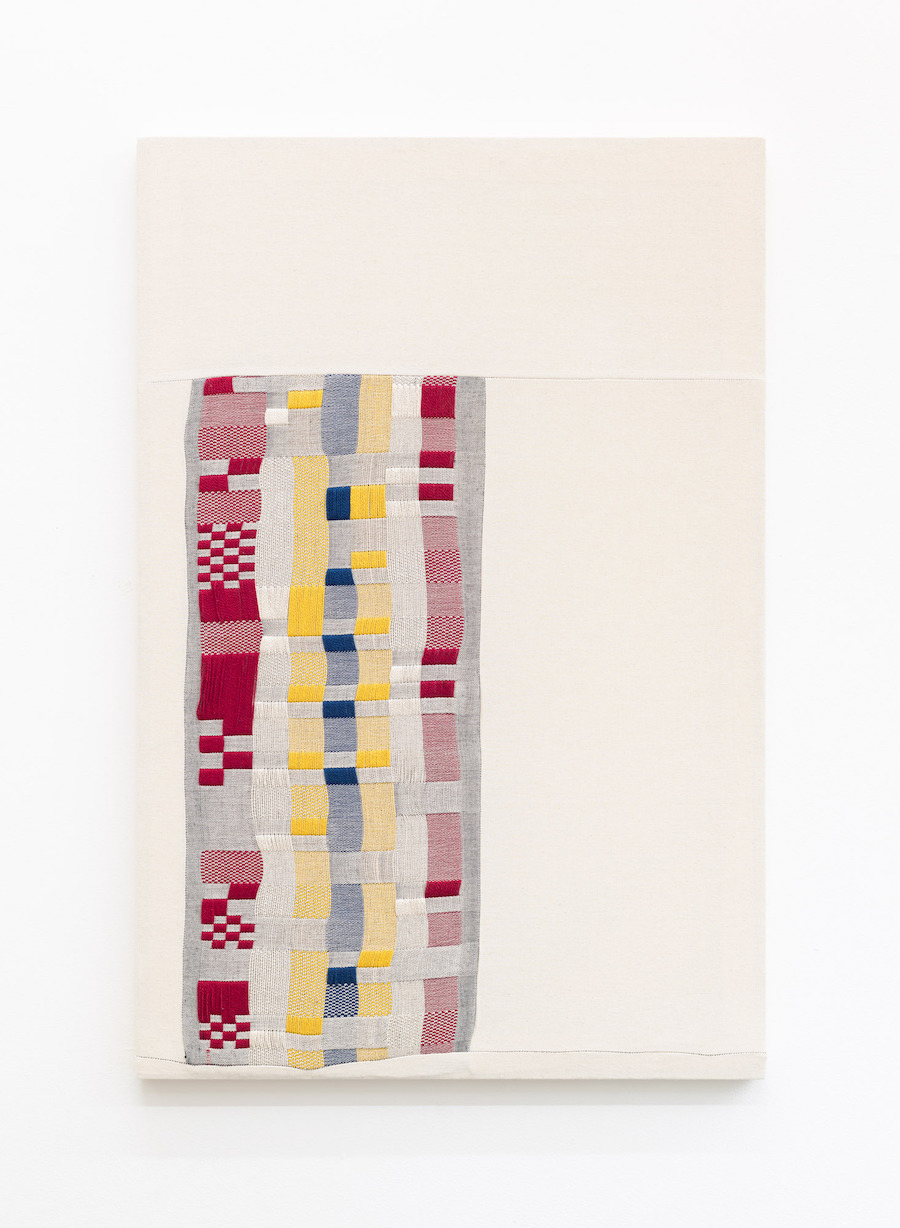 Fundamentally, Weaving Data is a project motivated to elevate the neglected truths of a technological history that institutions of patriarchy, capitalism and colonialism have dominated.
This history begins with the Jacquard loom. This early nineteenth-century machine revolutionized the production of textiles by employing a series of punched cards to mechanize the highly laborious process of weaving design. These Jacquard punch cards would become the blueprint for the first mechanical computers, developed by English mathematicians Ada Lovelace and Charles Babbage. Despite Babbage's recognition as the father of the computer, it was his female counterpart who realized the potential for computer programming on the Jacquard binary cards.
"There's this connection between punch cards storing data for weaving and also storing data for computers, but it all began with artisans," said Brandon Truett, curator of academic programs at JSMA at PSU. "You wouldn't really have computer technology without art. That's what this show is inspired by."
One piece showcased in JSMA at PSU, titled "Ada," interacts with this history quite literally. Ahree Lee, an L.A. based multidisciplinary artist, paid homage to Ada Lovelace by quoting her in the coded pattern of the textile: "the Analytical Engine weaves algebraic patterns just as the Jacquard loom weaves flowers and leaves."
Truett explained that "Ada" is part of a series in which Lee "tries to excavate the hidden history of women in the history of technology, and also in the practice of technology."
Another series in the exhibition is the work of Jovencio de la Paz, who uses textiles to deconstruct traditional conceptions of binary identity—in terms of gender, computing and modernity. De la Paz's installation was made by "hijacking," the coding program that designs the textile's aesthetic.
"You can tell the digital loom to produce a pattern," Truett said, "but there's also a way you can confuse it." To this end, De la Paz granted the loom autonomy to determine the outcome of the material rather than a design enforced by the artist. "They allow the machine to do its own thing in a certain way, to produce these kinds of unexpected results," Truett explained.
De la Paz incites fascinating speculation about the implications of a computer code freed from typical user constraints. "The ones and zeros of computers are so rigid, almost like the rigidity of the gender binary," Truett said. "So by trying to disrupt the binary of the computer code, there's a similar kind of experience of being a queer person, not really fitting into the binary."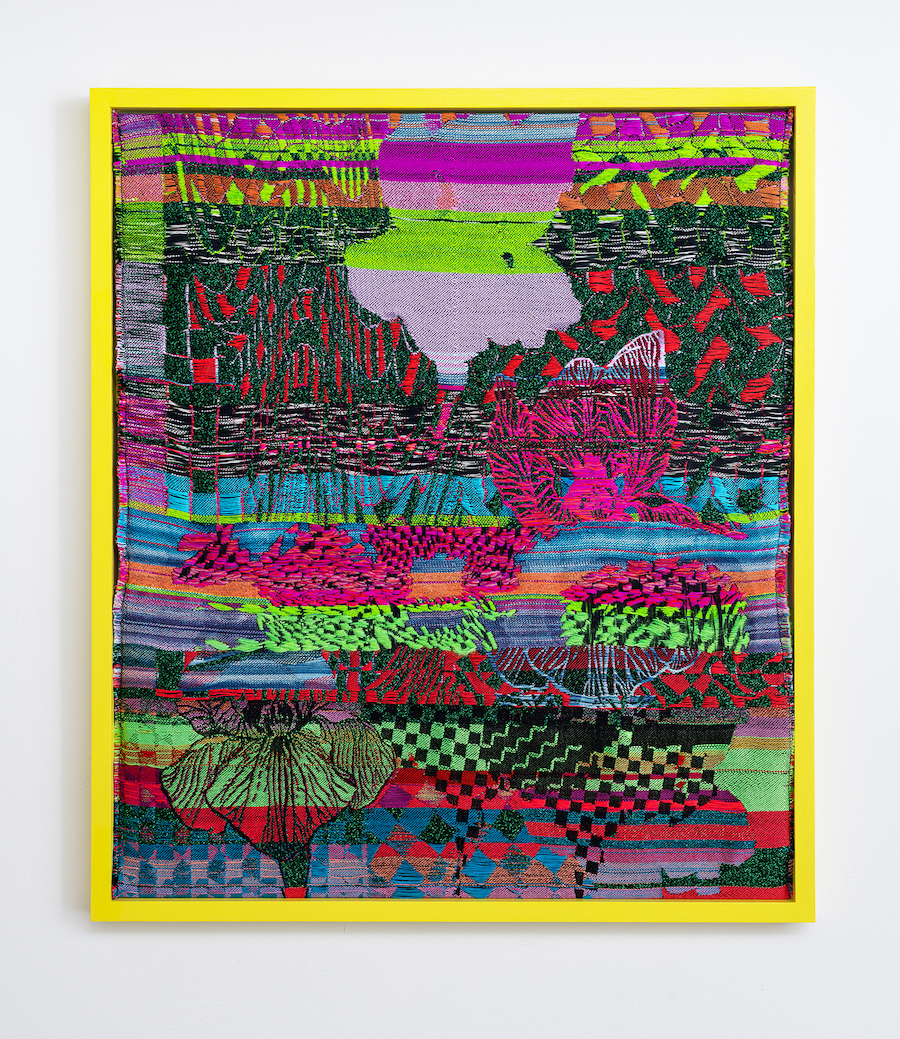 Weaving Data is an exhibition of social commentary as diverse as the artists who composed it. Yet threaded throughout the entire exhibition is an underlying critique of how society equates modernity with superiority.
Visual artist Kayla Mattes hand-weaved color explosive tapestries to highlight the social isolation and chaotic disconnect born of the digital screen age.
Shelley Socolofsky, faculty of PSU's School of Art and Design, utilized actual drone images of ecologically threatened regions. Socolofsky distorted these images into abstract forms, mirroring humanity's escalating distortion of the natural earth.
April Bey, Bahamian visual artist and educator, crafted textile passages into the Afrofuturist world of Atlantica. Atlantica is a place imagined by Bey's father, "who would try to use another planet to help describe the effects of colorism and racism on earth," Truett explained. Bey's textiles capture dazzling glimpses inside Atlantica, while her creation methods allude to the reach of global consumerism and cultural exchange. The pieces in this series contain commercially produced knockoff fabric of West African design, produced in China and exported back into Africa and beyond.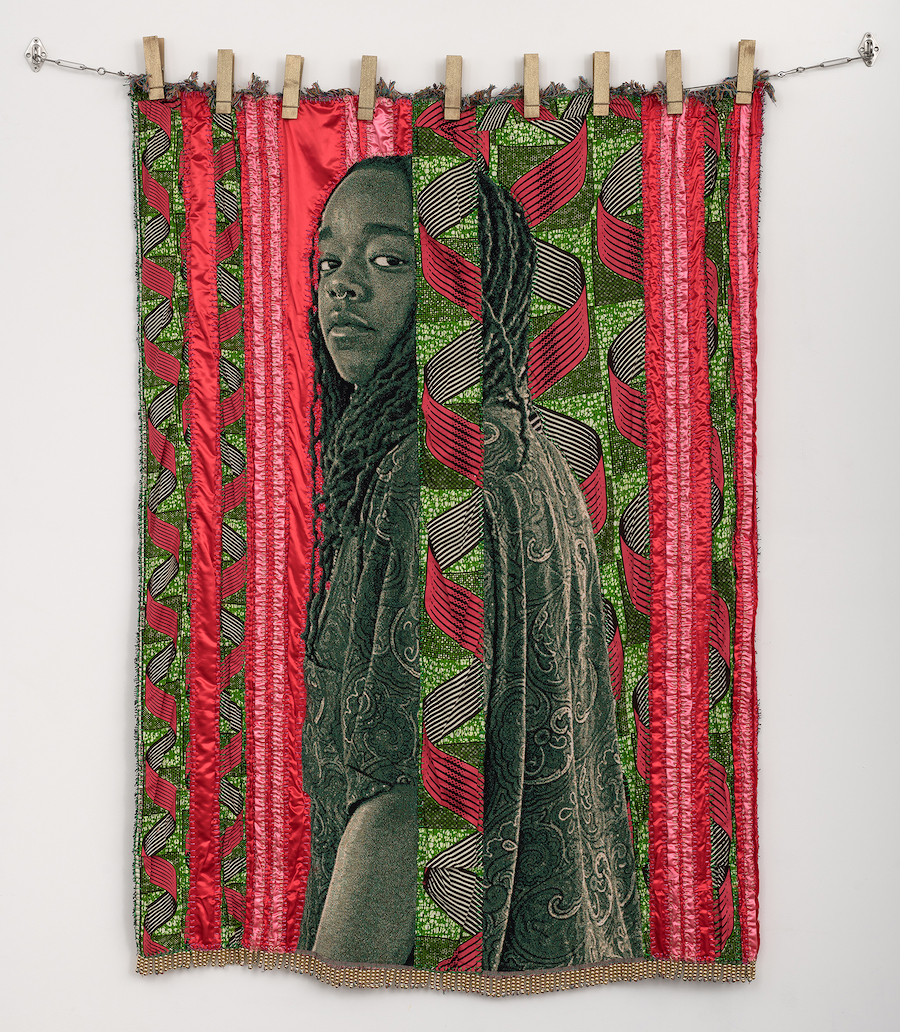 This range of subject matter demonstrates JSMA's position as an accessible and equitable resource for all PSU students and the Portland community. "No matter what discipline or background you come from, you can find a point of entrance," Truett said.
The exhibitions hosted by JSMA at PSU coordinate with the PSU curriculum across various departments. It is a highly interdisciplinary institution, geared towards interests applicable to "not just art history students, but computer science and especially for this exhibition, engineering," as Truett said. "Public health, English, sexuality and gender studies, you name it."
Anyone who takes the time to experience it will undoubtedly find threads of their own history woven into the fabric of this exhibition. Located in FMH, Weaving Data is free and open to the public from Jan. 24 to April 29.