Lina Gomaa
Senior Arabic Instructor II
World Languages and Literatures
Though originally from Egypt's capital city of Cairo, Lina Gomaa obtained a Bachelor of Arts in creative writing with a minor in journalism from Beloit College in Wisconsin, where she also obtained her TESL (Teaching English as a Second Language) certification. Additionally, she has a Bachelor of Arts in Arabic/English translation and English literature from Ain Shams University, as well certification in Teaching Arabic for non-native speakers obtained from the American University in Cairo. In 2012, she obtained a Master of Arts in Arabic/English Translation and Interpretation from the University of Salford. One of her proudest achievements is designing an e-book titled From MSA to CA: A Beginner's Guide for Transitioning into Colloquial Arabic, which students use all over the world.
At Portland State, Gomaa teaches both Modern Standard and Egyptian Colloquial Arabic. She loves the symbiotic relationship of learning between her and her students.
"I am learning about the American culture through them and they are learning about the Arab culture through me," Gomaa said. She urges students to have patience when learning a new skill, and to understand that grades do not define one's abilities or future endeavors.
At the office of World Languages and Literatures, Gomaa loves working with her colleagues, whom she describes as empathetic, caring world travelers. "WLL feels like the UN. Almost everyone is bi-lingual and when we get together for meetings or end of term gatherings, it feels like the whole world is just in one room."
As of this September, Gomaa has been working at PSU for six years.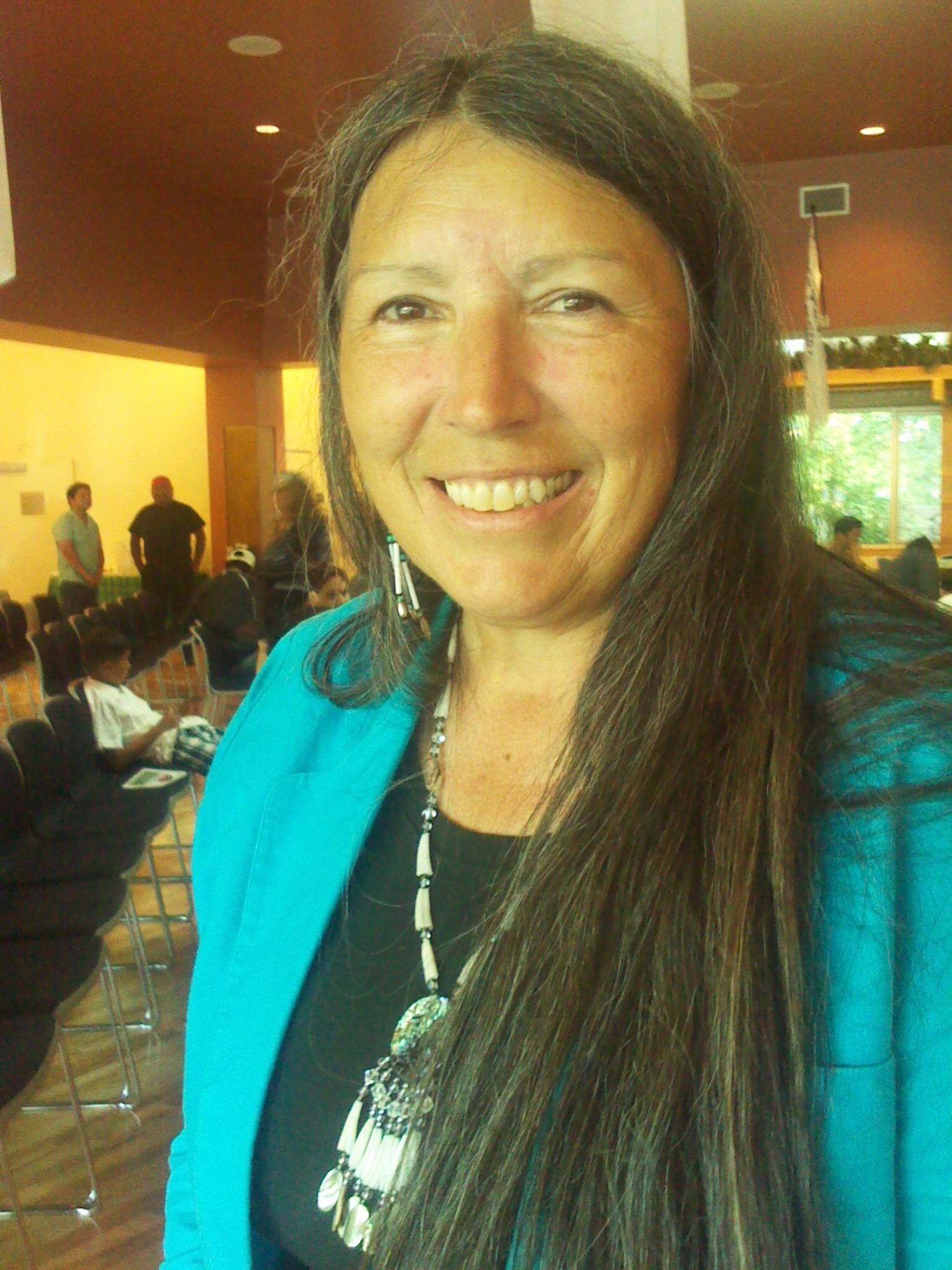 Judy BlueHorse Skelton
Assistant Professor of Indigenous Nations Studies
Indigenous Nations Studies
As a Native community member, Professor Judy BlueHorse Skelton, Assistant Professor in Indigenous Nations Studies, is looking forward to continuing the educational journey with new and returning students. "It's an exciting time with our new Indigenous Nations Studies Bachelor degree beginning this Fall. Our students are passionate, inspiring and committed to social and cultural justice and their communities," Skelton said. Like other faculty and staff members, Skelton is a PSU alum and has always loved the PSU Native American Student and Community Center. "Like many students, it's been my home away from home for nearly fifteen years. Its cultural programming, INST classes and Rooftop Garden featuring Northwest native plants make it one of my favorite places on campus to meet up, share food, learn from one another and just hang out"