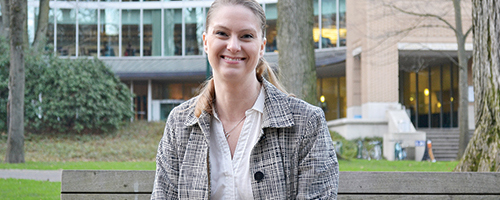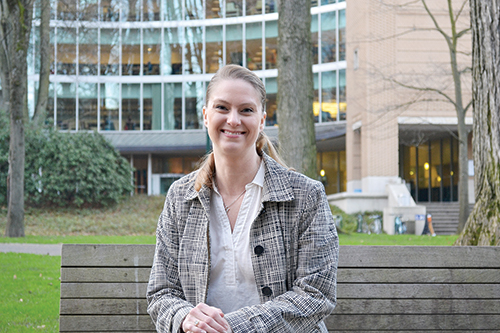 Currently, conflict resolution is only offered as a graduate program at Portland State, but soon undergraduates will also be able to choose from a major and a minor.
In the meantime, for undergraduate students interested in the discipline, the program offers a lower-division course titled "Introduction to Conflict Resolution." The class is available as a University Studies course in both the Community Studies and Leading Social Change clusters.
Many different professors teach "Intro to Conflict Resolution," one of whom is Aimee Clott.
Clott believes she teaches the course a little bit differently—she separates the 10-week class into two five-week sections. The first half of the course focuses mainly on conflict.
"The first [half] is just the study of conflict: conflict theory, how to analyze the anatomy of a conflict," Clott said. "And then the last five weeks I go over conflict resolution: How does sympathy help? What role does forgiveness play? What's the difference between settlement and transformative conflict resolution? What does this have to do with the areas of justice?"
To conclude the class, Clott brings the idea of conflict resolution to the society level, and offers a brief lecture on how these skills can be applied to a larger environment.
Amanda Byron, another professor who teaches the course, is currently out of the country but offered her thoughts via email: "Many students think that they will come away with specific skills to resolve their interpersonal conflicts, but they leave with a much-expanded sense of the world, and a much more empowered sense of their own voice and agency within that world," she said.
Clott echoed this, explaining that she often sees students around campus after they've taken the course who tell her how much the class has affected their everyday lives.
"They'll be like, 'Oh my gosh, that course changed my life. I'm still with my girlfriend,' or 'Oh, I tried the listening activity from last week with my girlfriend and it totally changed our whole dynamic,'" she said, adding, "I just laughed and said 'I told you it would change the way you think.'"
Clott runs the class with the intention of educating her students about the possibilities conflict resolution can offer: "I feel like, yeah, it's a discipline—but to me it's also something I believe in as kind of a life ethic, if you will," Clott said. "I tell my students it's… another way of thinking and being and relating with each other."
Both Clott and Byron think the course is interesting and pertinent for all students.
"Since everyone and everything in the world experiences conflict over time, the subject matter is inherently interesting and relevant to everyone," Byron said. "Students have multipleopportunities to reflect on what is really important to them, and how they might become agents for change toward a better life, and even a better world."