The Portland arts community lost a legendary drag performer and community activist when Darcelle XV passed away from natural causes on March 23, 2023, at the age of 92. Hailed by the Guiness Book of World Records as the world's oldest drag performer, Darcelle touched countless lives during a 56-year-long career—a fact made evident when his celebration of life event at Portland's Arlene Schnitzer Concert Hall sold nearly 3,000 tickets in under an hour.
Darcelle's fellow drag performer and longtime collaborator, Poison Waters, said people flew in from all over the country to honor Darcelle's life and legacy.
"Darcelle taught me how to be a person, not just a personality," Poison said. "It speaks a lot to [his legacy] that so many people were there from all around. Locally, he was a part of almost every major non-profit organization in one capacity or another. He worked with the homeless before it was the houseless crisis. He's always worked with the houseless people in the whole town, in the surrounding area, and neighborhood."
Born as Walter Cole and raised in the Linnton neighborhood of Portland, Cole lived a "conventional" life with his wife and two children, according to the Darcelle XV website. Cole served three years in the United States Armed Forces Signal Corps during the Korean War, before returning to Portland and using funds he received from the military to start up his entrepreneurial endeavors.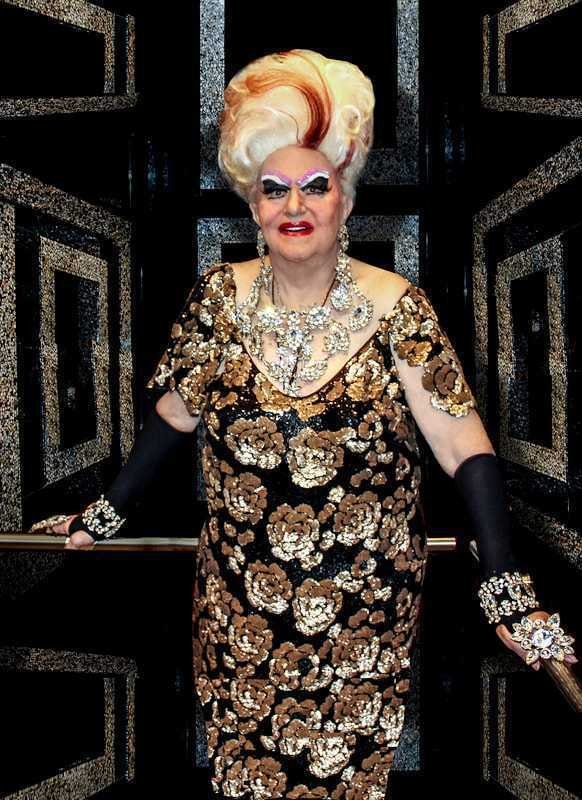 First Cole purchased Caffe Espresso, a coffeehouse that later relocated and became the jazz club Studio A. Cole then purchased Demas, a tavern in northwest Portland that would become the legendary Old Town drag and cabaret bar Darcelle XV Showplace.
It was 1967 when Cole wore a woman's dress for the first time. By 1969, Cole's alter ego, Darcelle, named in honor of French singer Denise Darcel, was born. After coming out as gay, Cole left his wife and began a long-term relationship with Roxy Neuhardt, his artistic director.
According to Neuhardt's website, Roxy and Darcelle "spent nearly five decades building their business, raising funds for countless charities, caring for friends living with and dying from HIV/AIDS, making special appearances, feeding the hungry and homeless, fighting for LGBTQ rights and providing a safe gathering place for the community. The work they have done to advance the LGBTQ profile in Portland cannot be overstated."
Throughout his long and illustrious life, Darcelle encouraged many people to pursue the art of drag. Poison Waters first met Darcelle in 1980 at a drag queen pageant where Darcelle was presiding over the crowning ceremonies.
"I was, at  first, overwhelmed by his presence and big white hair and all his jewels and everything," Poison said. "I just saw this old rich lady and I didn't know what I was supposed to do, I was just this little poor Black kid."
The next year, Poison was asked to be in the Gay Pride Parade after winning a pageant title. At the time, however, she was working in management at the family-owned retail business and was concerned she would lose her job. According to Poison, Darcelle asked her if she wanted to do the parade. When Poison said yes, Darcelle encouraged her to do what she wanted to do.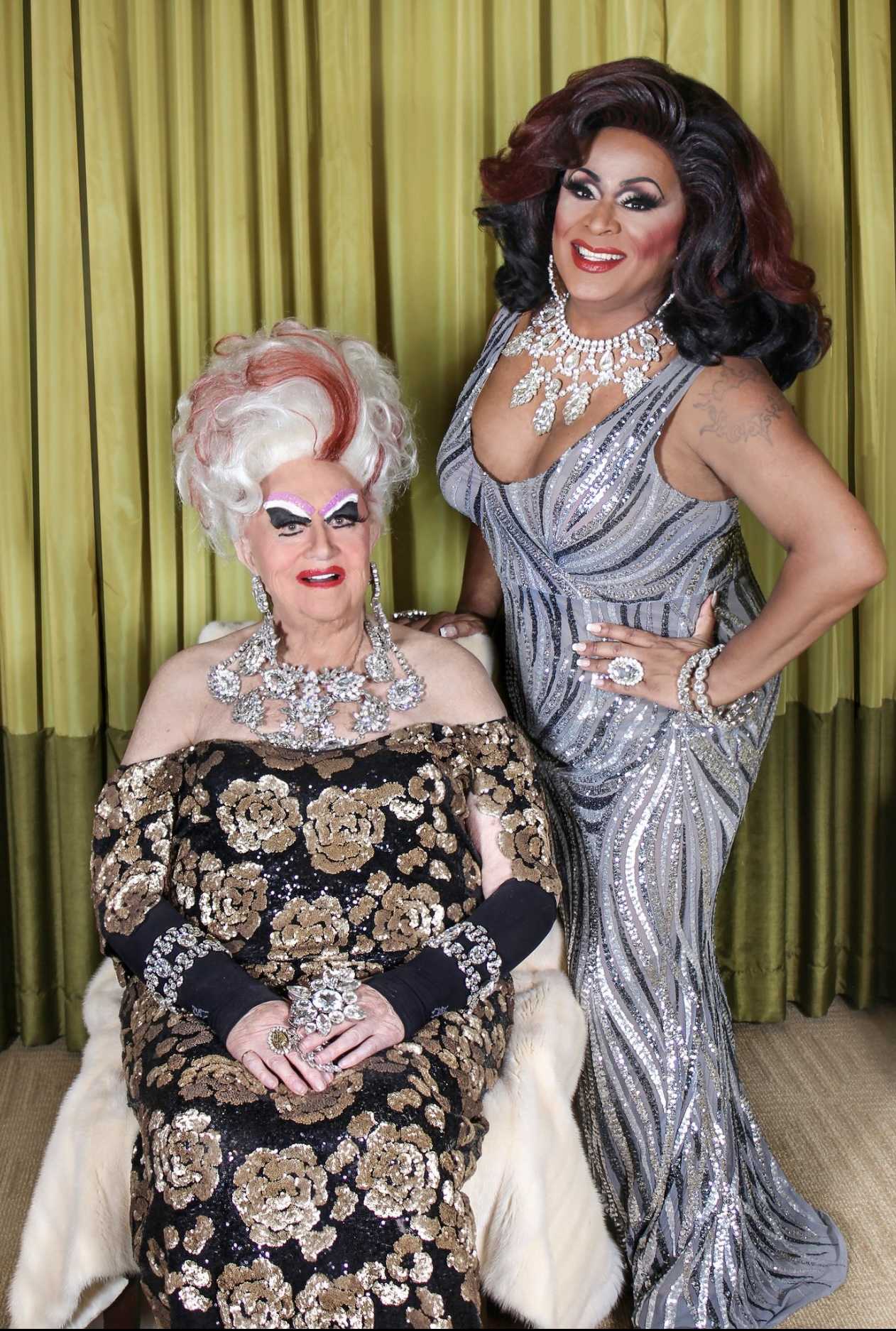 "Do what makes you happy," Poison recalled Darcelle saying. "If something happens to your job, you'll get another job."
Their friendship blossomed after that conversation, and the two even became neighbors—living in a shared block of space Poison referred to as "the compound," consisting of three old Victorian mansions. Poison began working at the Darcelle XV Showplace in 1990. For the last decade or so, Poison has served as the venue's co-host and still maintains that role today.
"Even since he's passed away, I still just call myself the co-host because he's still the host," Poison said. "He taught me a lot about business and how to value my art. He taught me to just say yes to everything and figure it out later."
Despite his passing, Poison and the Showplace community are determined to uphold Darcelle's legacy of activism. With multiple states working to pass legislation banning drag performances, Poison said they are raising funds for drag queens from these states to visit Darcelle's and perform without being afraid.
"No one in recorded history has ever been killed by a drag show," Poison said. "There's so many things in the world that tell us to not be ourselves, to hold back our thoughts and our emotions.  Drag is an important art form. It's just like any art form where people are able to express themselves, show who they really are."
Today the Darcelle XV Showplace maintains its place as an iconic staple of LGBTQ+ community, culture and history for Portland. The venue brings together a talented team of diverse performers hosting late night weekend shows, as well as Sunday drag brunches and scheduled entertainment events.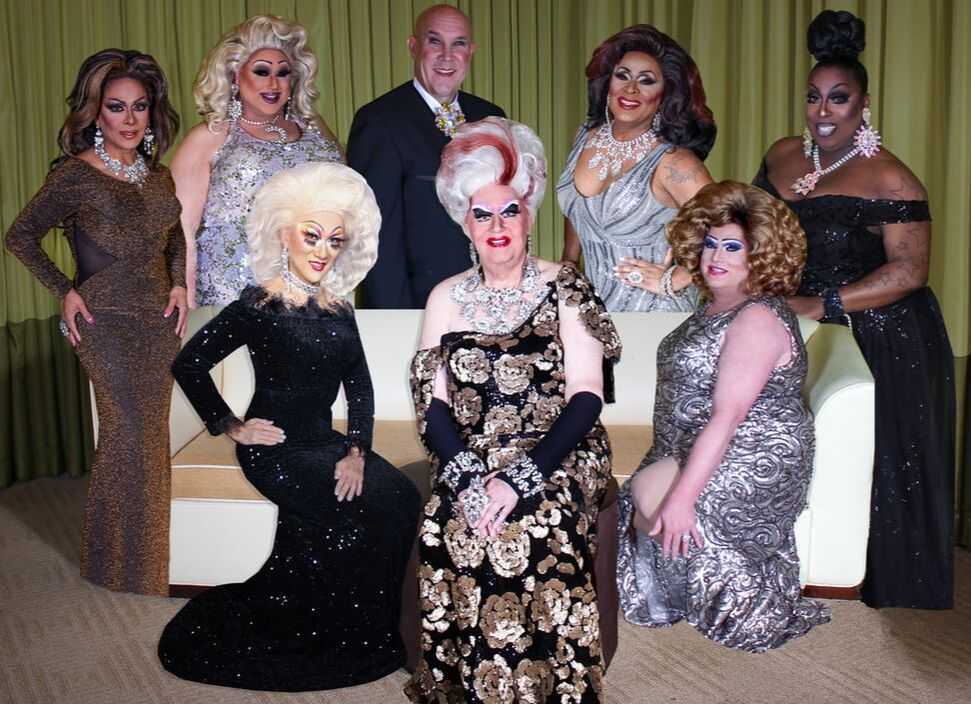 Poison said the venue is also working on breaking the world record for the longest drag show. Sometime in the near future, she said they will host a 48-hour drag show and donate all the proceeds to fight the anti-trans legislation that has been put forth in several states.
"We certainly don't take for granted that we have so many freedoms here," Poison said. "There's just so much drag-centric stuff here in the Pacific Northwest. People should be allowed to express themselves."
The Portland drag community has lost an important fixture, but Darcelle's legacy is sure to live on through his community. Even during his last week of life, Poison said Darcelle was trying to make sure the Darcelle XV legacy would live on.
"He said, 'don't let them forget me and keep the club going,'" Poison said. "And that's what we're all gonna band together and do.