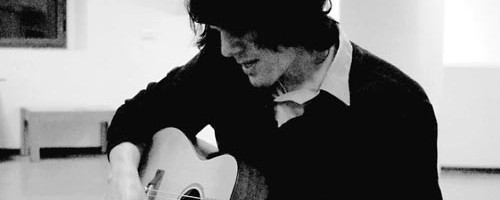 Local alt-folk artist whispers a little truth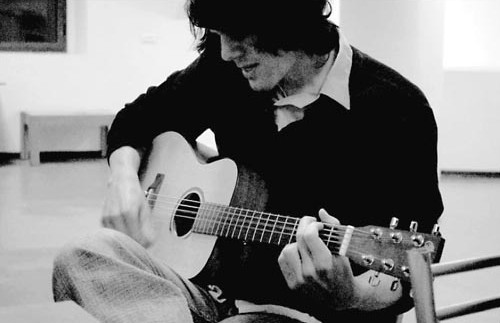 All together now: progressive coffee shop alt-Americana. If the phrase intrigues you (it's not a drink), if it sounds like one or two notable albums in your collection, or a good description of your musical tastes altogether, then The Weather Machine's Mr. Pelton's Weather Machine (2012) may be worth your attention.
The Weather Machine (formerly Mr. Pelton's Weather Machine, hence the eponymous debut) is the musical project of singer-songwriter Slater Smith. Smith is a Pacific Northwest native hailing from Central Oregon, currently staying in Portland. He gigs regularly at local venues and has already amassed a wide, quiet following.
Mr. Pelton's Weather Machine is a bare confession of its roots—it's Pacific Northwest through and throughout. It's hard to listen to the first track, "The Wonder Show," with its understated ambience and haunting vocals, without imagining coffee fumes in your face. That is a compliment, by the way: This is peaceful introspection with a current of energy beneath.
"I would say it's sort of a giddy album, and when I'm at my best I'm sort of a giddy performer," Smith said. "I tried to make the songs uplifting and fun, but not cheap, and the result was something that people tell me sounds 'honest.'"
The moods and feelings are offered gently, sometimes quirkily. They don't force themselves on the listener or demand consideration—rather, they present themselves to be considered. These are Smith's thoughts, his memories and his emotions without filter or restraint. For the most part, they resonate.
That being said, no one element of the album or artist is particularly outstanding. The guitar work is largely forgettable. The vocals could be a stand-in for any of a hundred other alt-folk projects running around these days.
The power here is in the coalition—the vocals, rhythm and lyrics merge together so naturally that it's impossible to decide which holds the dominant presence. The overall effect is one of complete expressive unity.
"Lilium," "Annie Caught a Plane" and "The Wonder Show" showcase this splendidly, and are far and above Mr. Pelton's most resonant tracks. "Leviathans Get Lonely," a picaresque ode to the Occupy movement, grasps at this same chemistry but is swallowed up by its own lyrical ideas. It's a good song nonetheless, but the missed potential is clear.
The lyrics run a long gamut between whimsicality and bare, un-flourished realism. No ideas here are particularly huge—the sparse attempts at this sound out of place—but it's this attribute that makes Mr. Pelton so approachable.
It is a cool, honest treatment of emotions and experiences with the temperance of hindsight—a distant sort of blues, so to speak. It is a small exposure to things that are deep but never big; the songs are too personal for that. Sincerity is its greatest strength and by far its most memorable quality.
"I've heard a lot of sad songs that are over-the-top-sad to the point of sounding dishonest. I try to fight that in my lyrics. Like any novel or movie, it's the holes in the plot that make the story seem larger to the listeners' ears. Because they skirt around melodrama, I think a lot of the songs on the album sound sort of 'befuddled.'"
Oftentimes when artists create, a certain imaginary (or real) locale weighs heavily on the creative consciousness, as was the case for U2 when they wrote The Joshua Tree. That album was characterized by a sense of wasteland, of deserts, of spiny dead plant life on a horizon of endless gray. The entire sound of the album was derived from this mentality.
When asked if this applied to Mr. Pelton's Weather Machine, Smith said, "Yes and no… and yes. Most of the love songs were written in a basement when I was living in Northeast Portland—a time when I was single, it was summer and I was exited to be in a new chapter of life."
The motives behind the album are vague. There is no underlying political statement or mood (odd for a folk piece). The only thing that stays constant throughout is Smith's personality: a conglomeration of all that is progressive-Americana if there ever was one. The ambition is small, peaceful, simple—and human.
"Songs are very strange things. They create emotions out of nothing and they only live as much as the listener interacts with them…I know I'm writing a good song when I'm laughing as I write it."
The Weather Machine
Mr. Pelton's Weather Machine
Old Jupiter
Out now
slatersmith.com
4/5 Stars