June 25 Gansu, China: A video went viral depicting the suicide of 19-year-old student surnamed Li who jumped to her death on June 20 as onlookers jeered and encouraged her to "jump already." Li had been sitting at the top of the building for several hours and was even accompanied by a firefighter holding her hands when she jumped from the building. A letter she addressed to Gansu Qingyang People's Court depicted an incident of sexual abuse by her high school teacher, Wu Yonghou, when she was 16. Though she reported Wu to her school and local authorities, he was never charged or reprimanded, Sixth Tone reported. The video was uploaded to the Chinese site Weibo but has since been removed.
June 25 Plateau State, Nigeria: The Inspector General of Police Ibrahim Idris deployed the Police Special Intervention Force in response to a surge of killings over the weekend which left 86 dead including women and children. The Plateau State is a region where farmers and semi-nomadic people have a history of tension, Al Jazeera reported the Special Intervention Force has been deployed to restore peace and find the perpetrators of the attacks.
June 25–28 Israel-Palestinian Territories: Prince William, Duke of Cambridge, landed June 25 in Tel Aviv on a historic visit to Israel and the Palestinian Territories. The trip marks the first time a member of the royal family has traveled to the region since the British Mandate ended in 1948. The three-day trip included a meeting with Prime Minister Benjamin Netanyahu and his wife Sarah as well as visits to the Yad Vashem Holocaust Memorial and Occupied East Jerusalem, among other places.
June 26 Washington, D.C.: In a 5-4 decision, the United States Supreme Court decided to uphold the Trump Administration's travel ban, commonly known as the "Muslim Ban" due to its targeting of mainly Muslim-majority countries. The ban prohibits entry to the U.S. from Iran, Libya, North Korea, Somalia, Syria, Yemen and Venezuela.
June 26 Syria: Fighting intensified in the southern province of Dara'a, which lies near the Syrian Golan Heights and the Jordanian border. According to an activist quoted by Al Jazeera, the province experienced "at least 200 airstrikes and 150 barrel bombs" amid escalating clashes between pro-government and rebel forces. Over 45,000 people have fled the area for Jordan while hundreds have fled to the Golan Heights.
June 26 Sudan: The death penalty for Noura Hussein, a woman convicted of murdering her husband, has been overturned amid celebration from Amnesty International and members of the #JusticeForNoura campaign. In 2014, Hussein's parents forced her into marriage at 16 years old, after which she was raped by her husband as family members held her down. Hussein later stabbed her husband to death with a knife after he attempted to rape her a second time. In lieu of the death penalty, the court gave her a five-year jail term.
June 26 Spain: The first trials in connection with a decades-long infant trafficking scheme have begun, starting with the now 85-year-old doctor Eduardo Vela. Vela, who is believed to have played a critical role, was a doctor at the San Ramón clinic at the time of the suspected trafficking crimes that occurred between 1961 and 1981. Around 1,500 cases have been reported in Spain; however, according to the Los Angeles Times, an estimated 300,000 infants could have been stolen.
June 26-27 Addis Ababa, Ethiopia: After decades of conflict between the two countries, an Eritrean delegation arrived June 26 in the Ethiopian capital following peace agreements earlier in June. The delegation was received by Ethiopia's Prime Minister Abiy Ahmed and led by Eritrea's Foreign Minister Osman Saleh and included Head of Political Affairs and Presidential Advisor Yemane Gebreab. Ahmed announced the following day flights to Eritrea could recommence. Ethiopian Airlines has not had an Eritrean destination since 1998.
June 27 Indonesia: More than 150 million people turned out to the polls to choose governors in half of the country's 34 provinces. The province of Bandung elected Ridwan Kamil, an architect renowned for his urban renewal services. Khofifah Indar Parawansa, a cabinet member of former President Joko Widodo, won the governor's seat in East Java while the people of South Sulawesi elected the candidate pair Nurdin Abdullah and Andi Sudirman Sulaiman.
June 27-29 Italy: The fourth International Quidditch World Cup began in Florence with a match between Italy and Australia. This year, 29 teams are set to participate, including Catalonia, Hong Kong, Malaysia and Turkey, and the tournament will run until July 2.
Amid anti-Roma comments from Italy's far-right Deputy Prime Minister Matteo Salvini, authorities dispersed a Roma camp in the capital city, destroying the makeshift homes that previously provided shelter for an estimated 450 people, half of whom were children. A communications officer for the European Roma Rights Centre reported the government has been evicting Roma for years.
June 28 Iraq: At least 300 people currently on death row due to their connection with the former unrecognized proto-state ISIL were ordered to be executed immediately by Prime Minister Haider al-Abadi. Around 100 foreign-born women were included in the sentence.
June 28 Ukraine: A funeral was held in the city of Serne for David Popp, the 24-year-old victim of a June 23 attack against a Roma camp. Europe's Roma communities are a historically targeted and marginalized population, and the attack is believed to be the work of a suspected far-right nationalist gang, Al Jazeera reported. In addition to Popp, the masked attackers also injured four others in the camp including a 10-year-old boy. Police detained seven suspects between the ages of 16–20 who will face a maximum of 15 years in prison if convicted.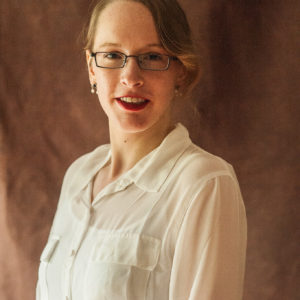 When I first came to PSU, I was a Chinese major, having studied three years prior in high school alongside French and Japanese. After the first year, I took a hiatus. I don't believe in going to college straight out of high school, but it's what was expected. I returned a few years later to study Japanese at PCC and Arabic at PSU. I am now a junior majoring in International Studies: Middle East and Arabic. In the future, I would like to work as a journalist or humanitarian aid worker in the region, helping people who lack economic and political backing and media exposure.