It's been one year since Portland State implemented an actionable program to lead the campus forward in diversity and inclusion. There's still more to be done, but Vice President of Global Diversity and Inclusion Dr. Ame Lambert noted that the one-year mark comes with a foot in the right direction.
"We have completed or initiated 44 of the 47 items on our checklist," Dr. Lambert said. "We got an A which is exciting."
Over 500 students and PSU employees came together in Oct. 2020 to discuss hopes and goals for greater inclusion on campus, sparked by the racial and social justice movement that had swept through Portland earlier that year. Together they dreamed up the Time to Act Plan for Equity & Racial Justice program, a three-year program that addresses equality on institutional, financial, communal and staffing levels, amongst others.
"Some of the things I would highlight are securing the additional resources, both internal and external, to expand our outreach and access in a variety of ways," Dr. Lambert said. "To be able to expand our student support for students with lowest assistance rates. I would say that we have implemented surveys for students and employees, we've launched our leadership academy, so high performing high potential leaders, and we completed the third cohort of our intercultural program..these are some of the highlights that I would issue."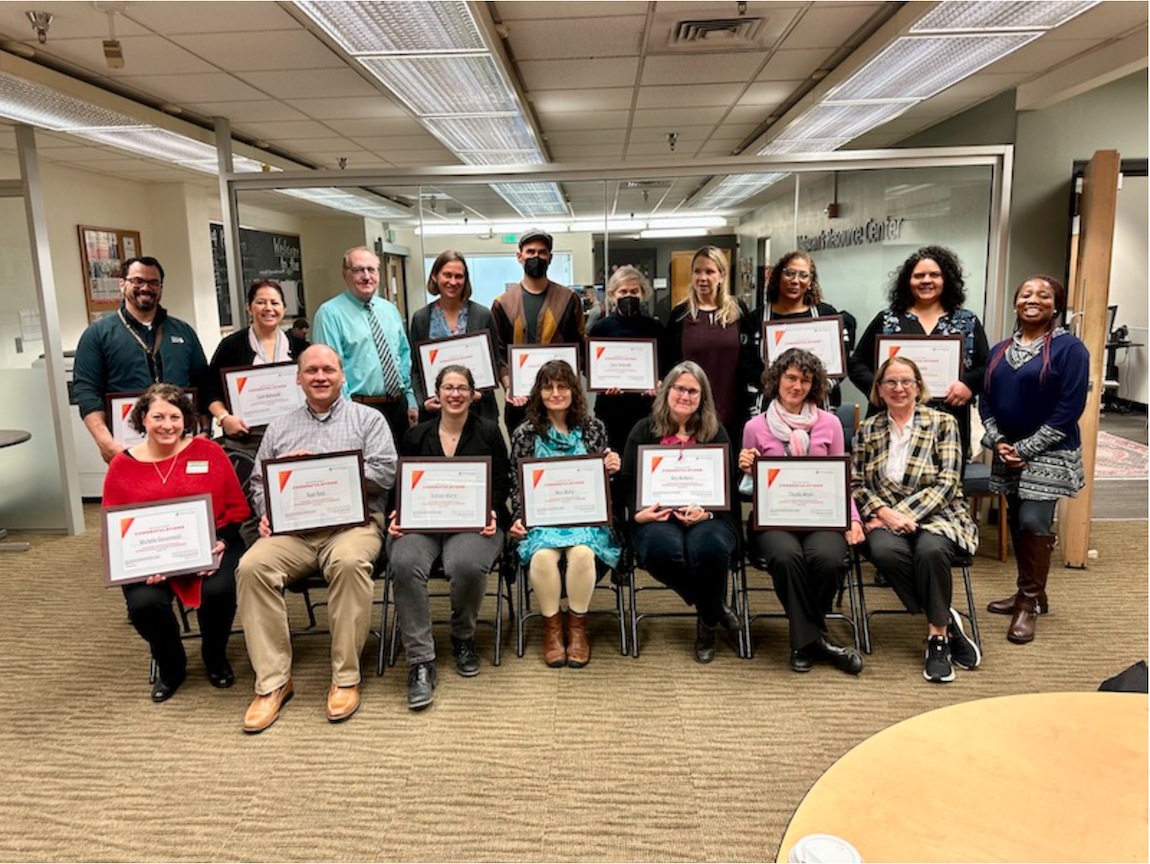 The four incomplete boxes on the Time to Act checklist point out the difficulties that the program had in the first year in engaging with students, along with a hiring freeze resulting from the budgetary impact of low enrollment. With a new assistant vice president of student success, Dr. Erica Wagner, as of last fall, Dr. Lambert said she expects to see student engagement rise in the upcoming year.
The program's goals center on student and employee success and equity, along with campus climate and intergroup relations, education, scholarship and service; and leadership and infrastructure. In a report by PSU on the project, President Stephen Percy said he had high hopes for what the next two years will bring.
"This work is not easy and the results won't always translate neatly into boxes checked," President Percy said. "We've resolved to continue to learn and grow together and to center the voices and experiences of our BIPOC community members throughout the process. We also acknowledge that we will need to consistently evaluate, learn and adapt along the way."

For those looking to get involved in the program, or have questions regarding diversity, equity and inclusion on campus, Dr. Lambert asks you to reach out to her and the diversity team at [email protected].