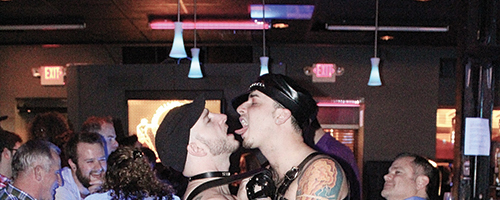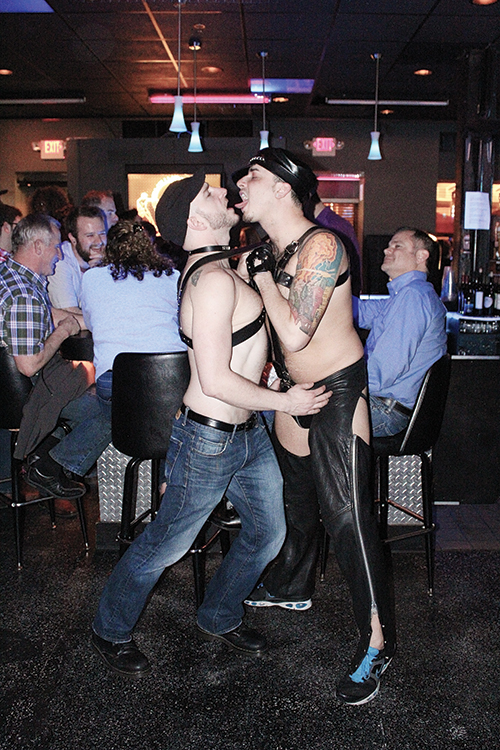 When I asked my friends about their top five gay bars in Portland, the first response I got was, "I wouldn't use the word 'top' in reference to them. They are mostly bottoms." Cute!
Anyway, here's a quick-and-dirty list I compiled with local comedian and self-proclaimed "resident gay" Belinda Carroll.
CC Slaughters Nightclub & Rainbow Room Lounge
219 NW Davis St.
503-248-9135
For drinks and glitz: If you're looking for glamour and fantastic drink specials, CC Slaughters Nightclub & Rainbow Room Lounge is the flashy gay club for you. Although it seems mostly male-dominated, there is Girltopia (For Girls Who Love Girls with DJ Alicious) every Tuesday night from 9 p.m. until 2 a.m. This club features weekly events, monthly parties, block parties, Fetish Fridays and drag shows Sunday night. Live disc jockeys spin seven days a week. Happy hour is from 3–4 p.m. daily, and 3 p.m.–midnight on Sundays.
Hamburger Mary's Bar and Grille
19 NW Fifth Ave.
503-688-1200
For shows: Hamburger Mary's Bar and Grille is the best place to see drag and burlesque shows. It even does charity bingo. Food specials (like a beer and burger for $6 when advertised) look pretty appetizing. The hours are kind of wonky, though: Monday–Wednesday 11 a.m.–10 p.m., Thursday–Saturday 11 a.m.–2 a.m., Sunday 10 a.m.–10 p.m.
Starky's
2913 SE Stark St.
503-230-7980
For maxing and relaxing: Starky's is the best outdoor gay bar. Word on the street is that they make a killer Bloody Mary and have a yummy brunch menu. They're old school and have been in Portland since 1984. Check it out if you want to get away from the throbbing, meat-market discos.

Escape Bar & Grill
9004 NE Sandy Blvd.
503-255-4300
Mostly for lesbians: Escape Bar & Grill is a friendly neighborhood bar for mostly girl-on-girl girls. Go there if you're tired of the male-centric gay bars. Escape has fun themed parties, like Glow, where high-powered flourescent black lights make neon-colored clothing pop!
Scandals PDX
1125 SW Stark St.
503-227-5887
Mostly for gay men: Scandals PDX is a good hangout for gay guys. It's kind of a swanky bar, but it's not stuffy. Scandals features drag shows, like the RuPaul's Drag Race event every Monday at 8 p.m. The bar considers itself "Portland's gay Cheers."