Dance-based cypher culture has been kept pretty underground and hush-hush from the mainstream, only really known by those who participate in the tight-knit scene, especially within Portland. That was until the Cypher Culture Conference came to town, and the education and energy it spread were paramount.

Cypher culture—which began in the '70s and '80s, allows for many inner-city youths and disenfranchised adults to immerse themselves in a fairly competitive yet nonviolent community promoting inclusivity through the lens of hip-hop.

Historically speaking, cyphers began as—and still act as—their own faction of music and dance therapy, a home base of connection for those who choose physical expression over the oral weight of words.

"Cypher culture has given me everything I know and have," said Decimus Yarbrough, dancer, community organizer and co-founder of the CCC. "From the lows to the highs, I have been able to experience the spectrums of life through this culture. It is a lifestyle that offers no end to possibility and creation."

The amount of creativity and vivacity emanating from the dancers was hard not to absorb. There are a few different forms to cypher dancing—such as strutting, house, popping, etc.—and nearly everyone who participated found themselves blending so many of these styles in developing their individual rhythm.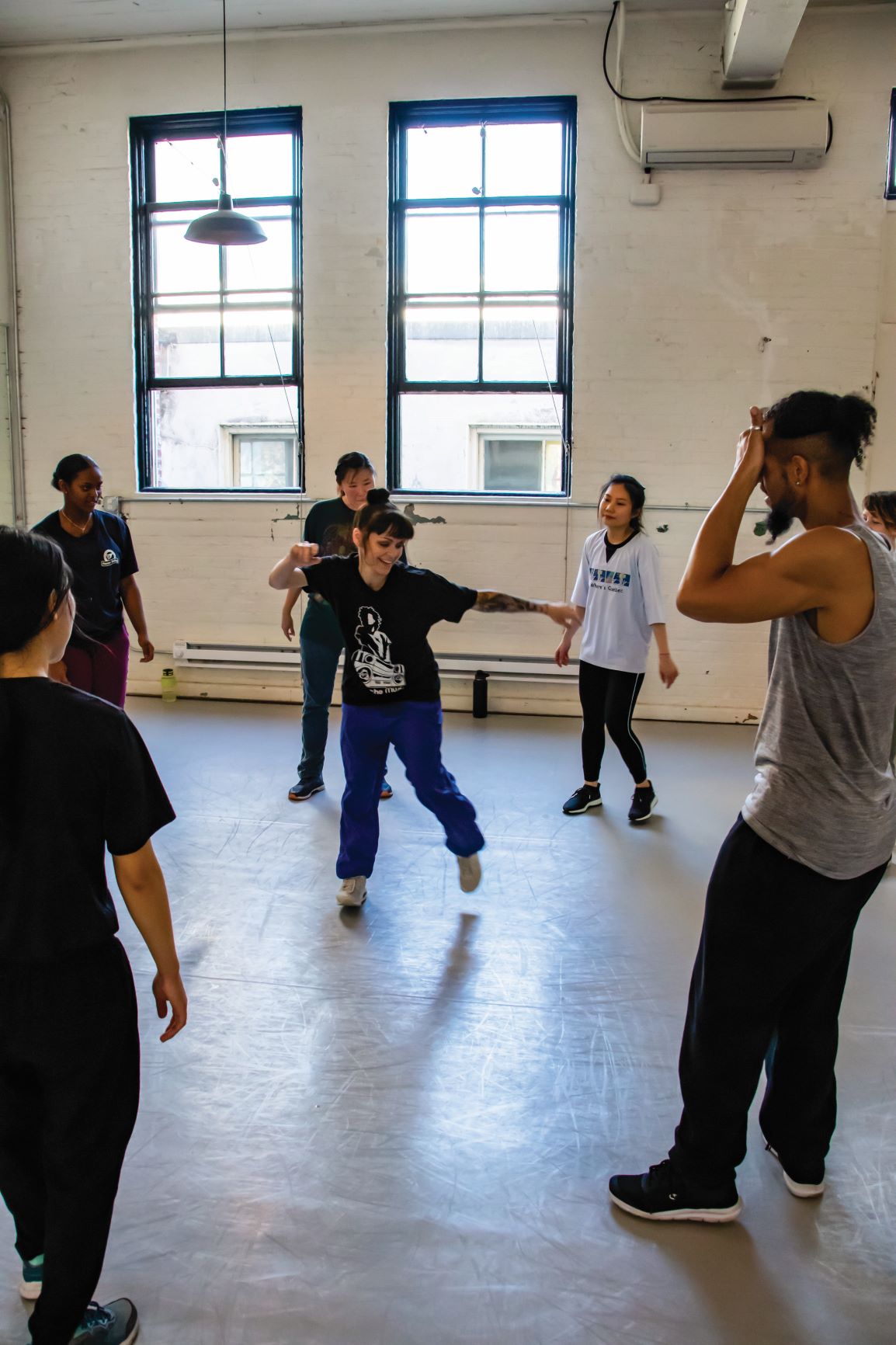 What didn't come naturally was aided by instructors, as Yarbrough managed to land some of the most famed dancers in the scene, from the Bay Area all the way to London, to lead some of the workshops at the conference.

According to him, the CCC definitely isn't the first of its kind, but it is the first to hit Portland and have this kind of impact.

"I wanted to bring something to Portland's dance community that gave them access to more than the norm of the competition and workshop combination," he said, though he nods the idea for the conference off to cypher mentor Junious Lee Brickhouse and his annual dance and music festival the International Soul Society Festival. Much like Brickhouse's festival, Yarbrough's conference was intended to live by the basic pillars of cypher culture—party, preserve and educate.

"I am always thinking of ways to creatively build community and appreciation for what we have, so a lot of my selection of guest artists and teachers are based on that idea and people who embody that same spirit," Yarbrough said. "Our parties help us celebrate our culture. We preserve our culture by holding space in special ways such as battles and showcases, and we always ensure the education of our culture is greatly included by things like workshops and dialogue sessions."

Much of that dialogue came from strutting instructor Lonnie Green, known in the community as Pop Tart. He's a San Francisco native who was verbally adamant on making sure the dancers at his workshop knew how the media's commodifying of cypher culture (through movies such as Breakin' and Beat Street) was an inaccurately palatable portrayal of its actual influence. He emphasized how many of the dance moves are rhythmic evolutions of survival mode reactions from living on the streets, where much of breakdancing and its related styles got their start.

The dancers in his workshop ate his many words up, taking to heart the meanings of that type of lesson. As they tried to replicate and lock down the routine he was teaching, he shouted out other bits of applicable knowledge: "Kill all the hate and respect culture."

Pop Tart's messages communicate a side of cypher culture rooted in strife and struggle, while other instructors like house dancer Tsunami emphasized the importance of support. House style involves a lot of footwork and flow, which is one of the elements in these types of dance that people have a bit of trouble with. Her deal was about transforming the hiccups into graceful missteps that add to a personal style.

"Groove first" was a mantra Tsunami repeated, and when it came down to actually putting her students into cypher circles for practice battles, she tried to drill another idea into their heads: "It's not just about the dancer inside the circle; it's about everyone," she said. "It's energy in and energy out the whole time."

With that in mind, everyone shed their inhibitions for the most part and spent some time in the middle of their circle. Even if the moves didn't hit a note of perfection, the entire room was hyped on participation, with each individual shining under the hue of their own cadenced spotlight.

Yarbrough couldn't have asked for it to go any other way. The CCC, aside from providing a hands-on experience for newcomers and scene vets, is supposed to deepen the knowledge, respect and connection of the community. He considers it his life's work, and based on the spirit that carried on throughout the conference, he's doing his job successfully.

"There is room here for all of us as long as we show our most sincere appreciation to what we have been given and show respect to why we are here," said Yarbrough. "We create this space to celebrate each other and we must continue to provide these spaces for each other to develop, sharpen and endure the common unity."

Cervanté Pope is a music and culture journalist whose work has been included in various publications around Portland including Willamette Week, the Portland Mercury and the Portland Observer, as well as a couple of creative nonfiction anthologies. When she's not tackling a giant mountain of deadlines she can be found headbanging at a metal show, advocating for animal rights or trying to scheme a way to get on Family Feud.