The game is afoot here in Portland, Oregon, with Portland Center Stage's newest theater production Ms. Holmes and Ms. Watson. Playing at The Armory until Feb. 12, the classic story of Sherlock Holmes and Dr. Watson is told with a modern twist and female leads.
Many in the audience might recognize many of the main characters and major plot points. "I think in terms of familiarity, just characters, you have Watson and Homes—you have Mrs. Hudson, so there's definitely a cast of familiar characters," said Kimberly Chatterjee, who plays Dr. Joan Watson. "If you're familiar with any of the stories, they might be presented in slightly different ways, but you know who they are and what their archetypes are. The nature of just the mysteries unfolding and Sherlock always being ten steps ahead. That's absolutely true in this production."
Every cast member was incredibly talented, and the lead, Ashley Song, makes an incredible Sherlock Holmes. Sherlock is a complex character, written with the manic energy that playwright Kate Hamill imbued. Maintaining that energy level without breaking character for the show's duration takes an actor with incredible talent, and Ashley Song met that bar and far exceeded it.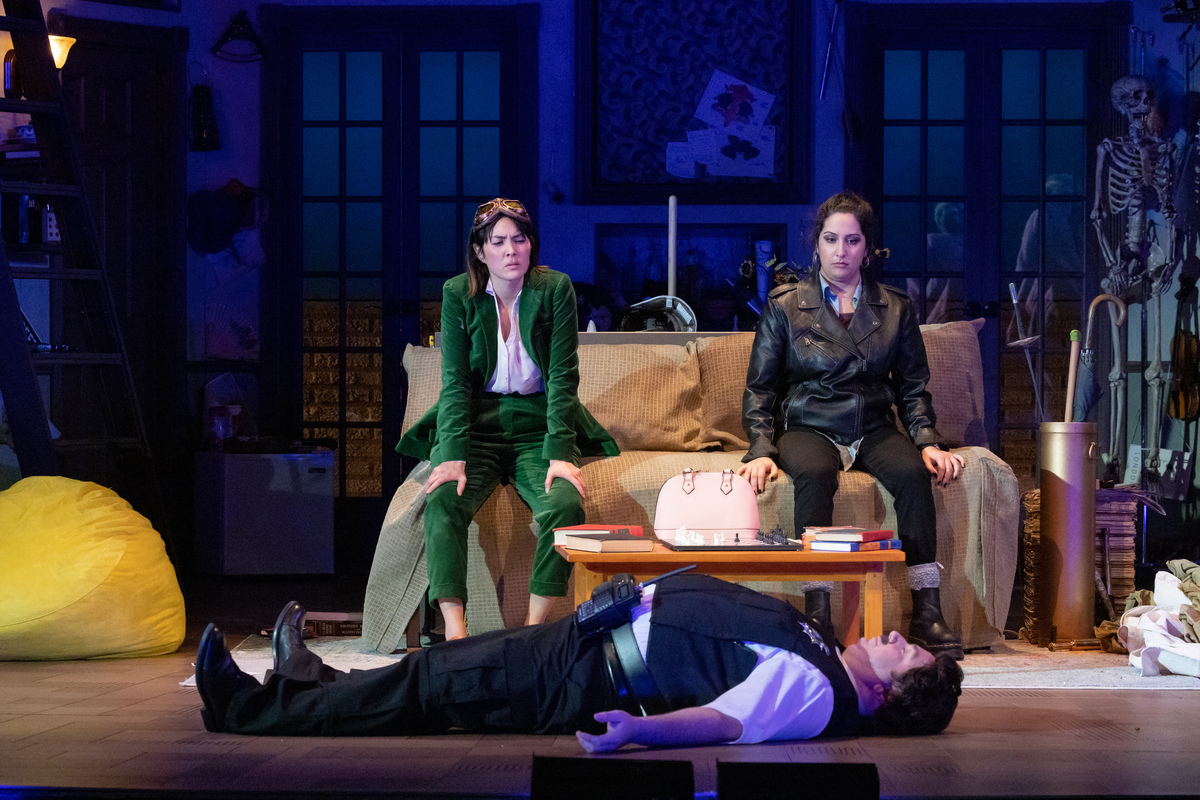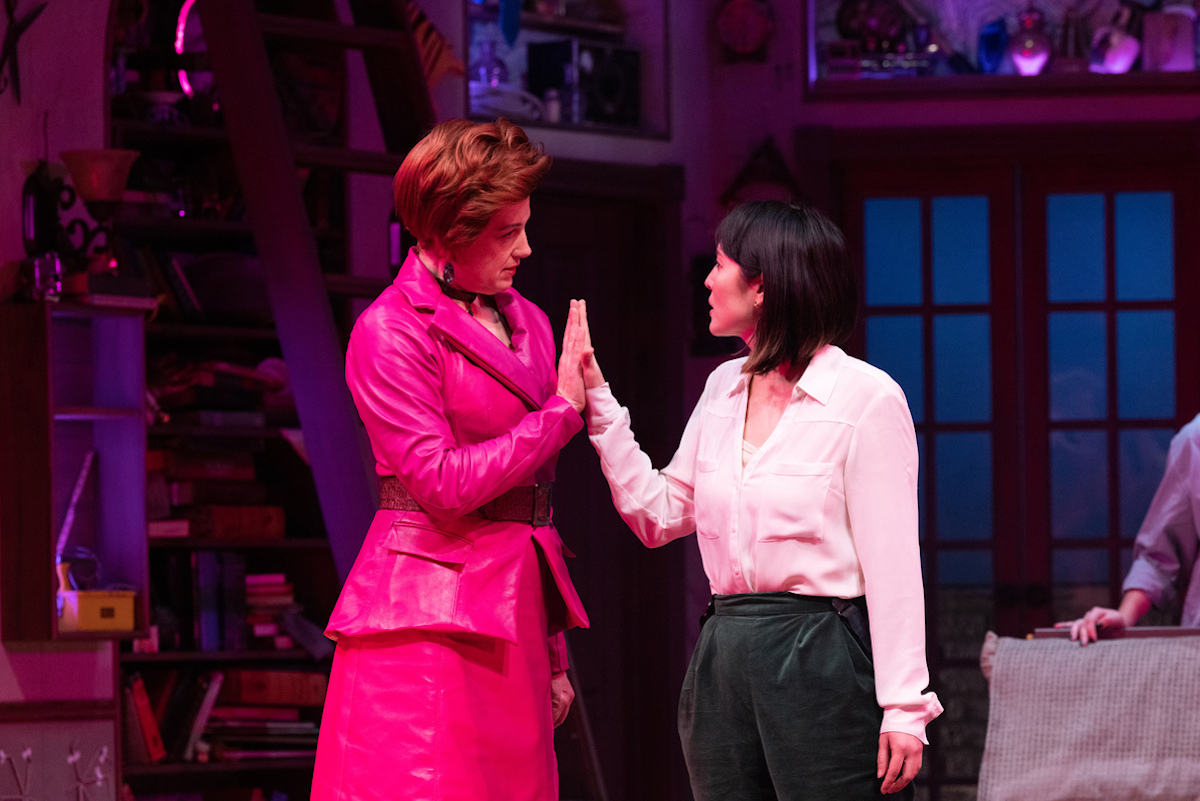 As her co-lead, Chatterjee said, "There are a million props, a million sections, that has to be said at the speed of light… It's not that they have to be. That's how they land the best. And it's also what makes it so fun. Doing it at the speed of fun—the speed of play. But it also is what makes it really hard."
Song's dedication to the character and her energy, combined with her seamless interactions with the props, is awe-inspiring. If Song had any opening day jitters, there was no evidence. Her performance was utterly flawless.
Additionally, the set added an element to this show that would not exist without it. In a way, the set is its own character, as the intricacy and detail put into the set design is so complicated that even though one might stare at it for the duration of the show, details can be easily missed and intricacy noted if rewatched. The set was incredibly detailed but not haphazard. Everything seemingly had a meaning and a purpose. The set almost seemed like a personification of Sherlock's mind—complex, intricate and intentional.
While Song was incredibly talented, so was every one of her co-stars. Darius Pierce, who plays Lestrade primarily, has an incredible stage presence. He commanded the stage every time he stepped onto it in ways that were appropriate to the character he was playing. Dana Green played multiple characters, primarily Irene Adler and Mrs. Hudson. Each role Green played was very different from the next, and she flowed seamlessly from mousy to villainous to dead, showing her impressive range and talent as an actor.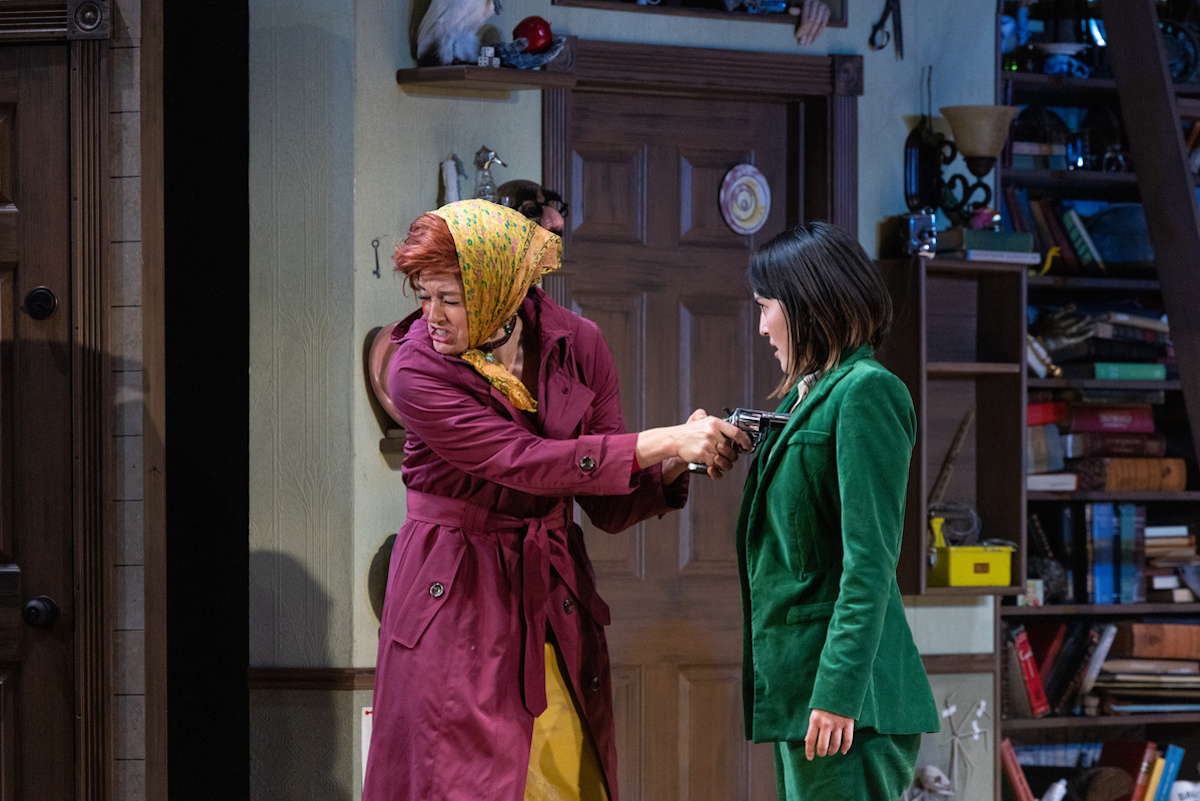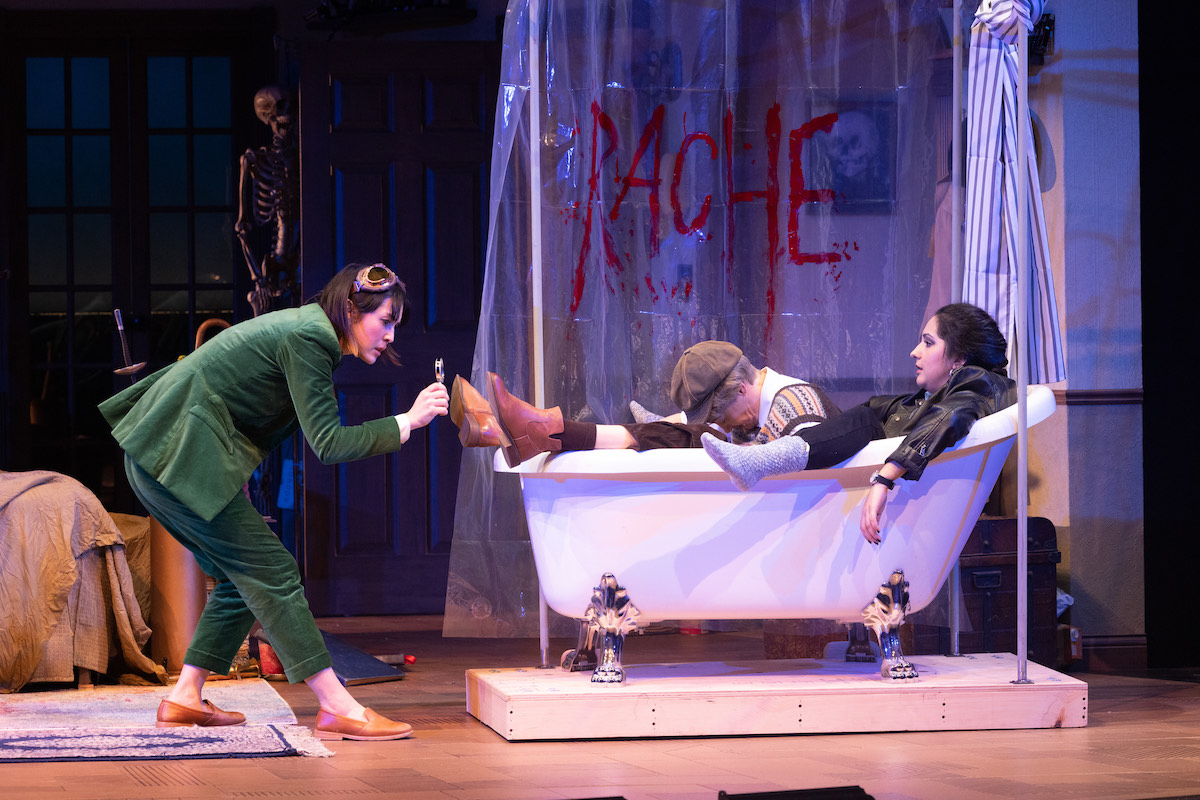 Then there is Dr. Watson, played by Chatterjee, who was perhaps the most crucial character. "Watson as a character, I think, is so important," Song said. "She gets to be there to serve as this person following along with the audience and experiencing this sort of larger-than-life, preposterous dynamic that is created by Sherlock and the other characters in the story."
Dr. Watson is the audience's way into this story. She acts as a bridge between this insane, at times nonsensical world and the audience. Dr. Watson's empathy is a meaningful cornerstone of her character and serves as a way for the audience to connect to this show's more profound truths.
While Song kept the laughter rolling and played an important role in this murder comedy show, Chatterjee allowed for a beautiful convergence of reality, empathy and truth to shine through a beacon for the audience to navigate this nonsensical world.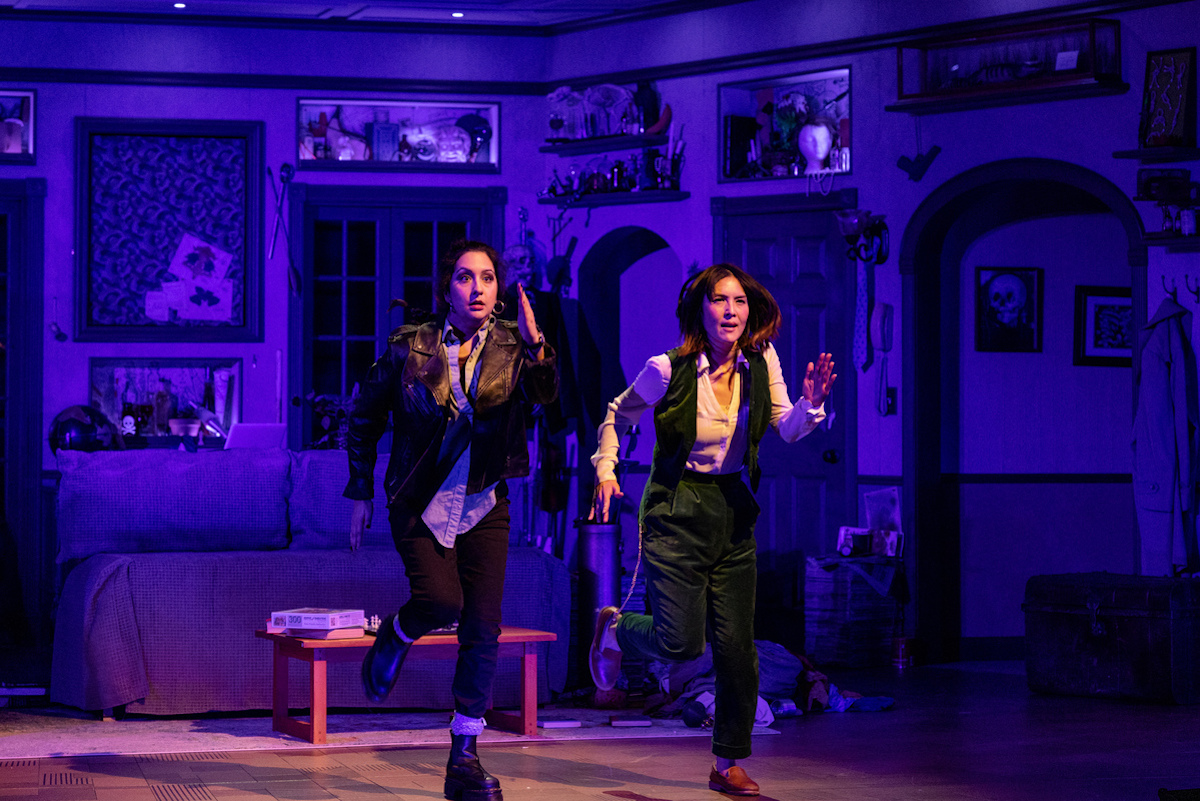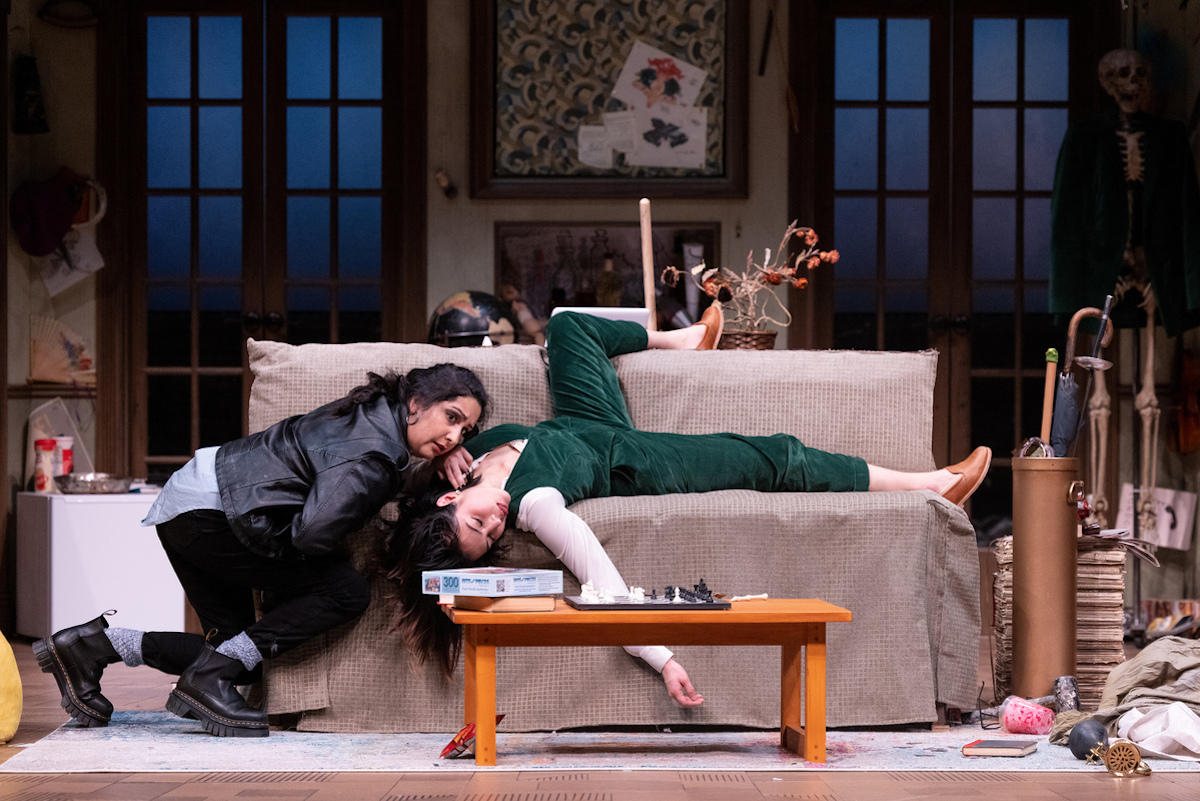 While gender-bending is not the only difference in this newest addition to the Sherlock universe, it is consequential. Historically and currently, theater again and again plays into men playing women as a comedy routine. "I think that when men play women, it's playing on the tropes that are assigned to women," Song said. "When I think about Monty Python and those guys playing women, they're making fun of women when they do that."
Some might argue that this is the same in reverse, but an important distinction needs to be pointed out. "There is a certain element of masculine energy to this version of Sherlock, but I don't really feel like she is making fun of men," Song said. "I think that she's making fun of this idea of genius and anachronism. I think that's what makes it a feminist story is that it's not an attack on gender. It's an investigation of fems in funny lead roles and of this collective worship of super-geniuses and over-the-top narratives."
The mocking of anachronism is what we need to flip this old-worn narrative in theater that mocking a community of people is funny. Theater often seems stuck and rooted in old-fashioned ideas. While it has improved, there are still so many problematic ideals that are upheld in theater. It might be an unfortunate truth that if it does not advance, then it will cease to exist, leading to generations of people not being able to enjoy this complex emotional experience. "There's something, I think, very human about showing the highest highs and the lowest lows, as a community event," Chatterjee said. "Something cathartic about that. It feels very human and very ancient that people need to gather and share in the community." Living in a world without that because it resisted the tides of change would be incredibly disappointing.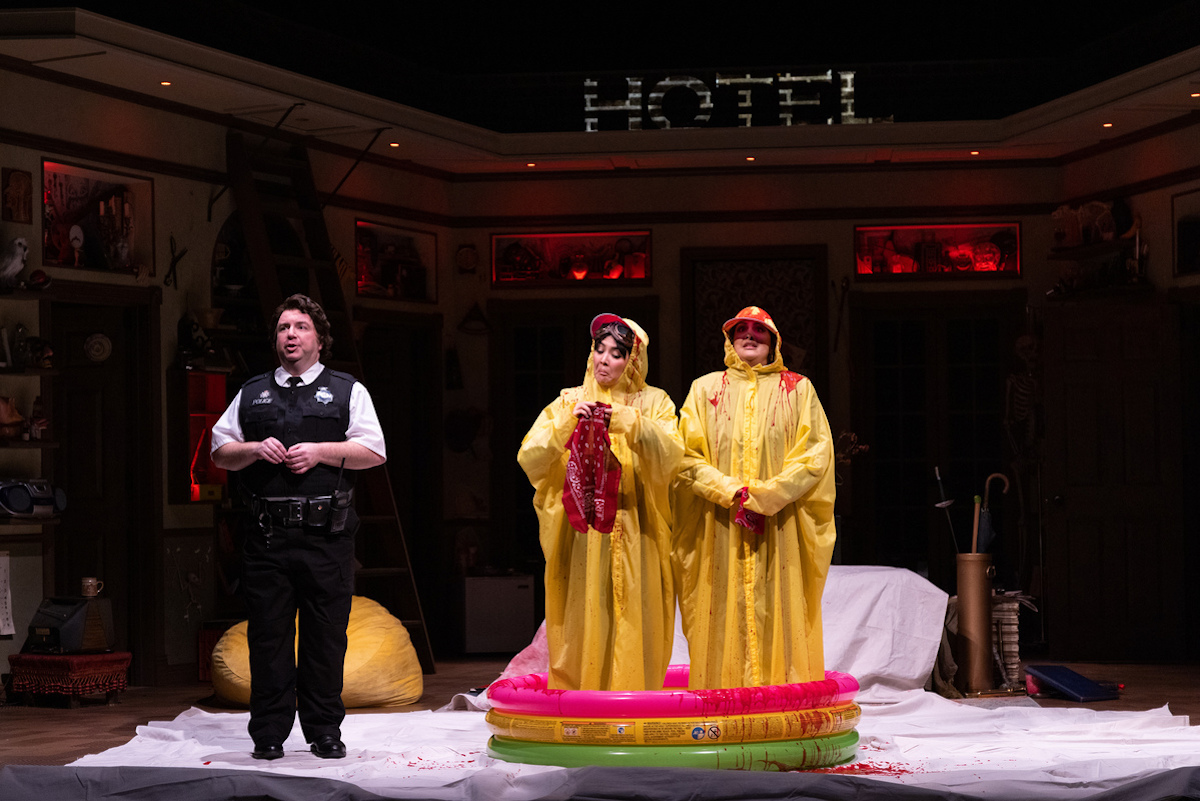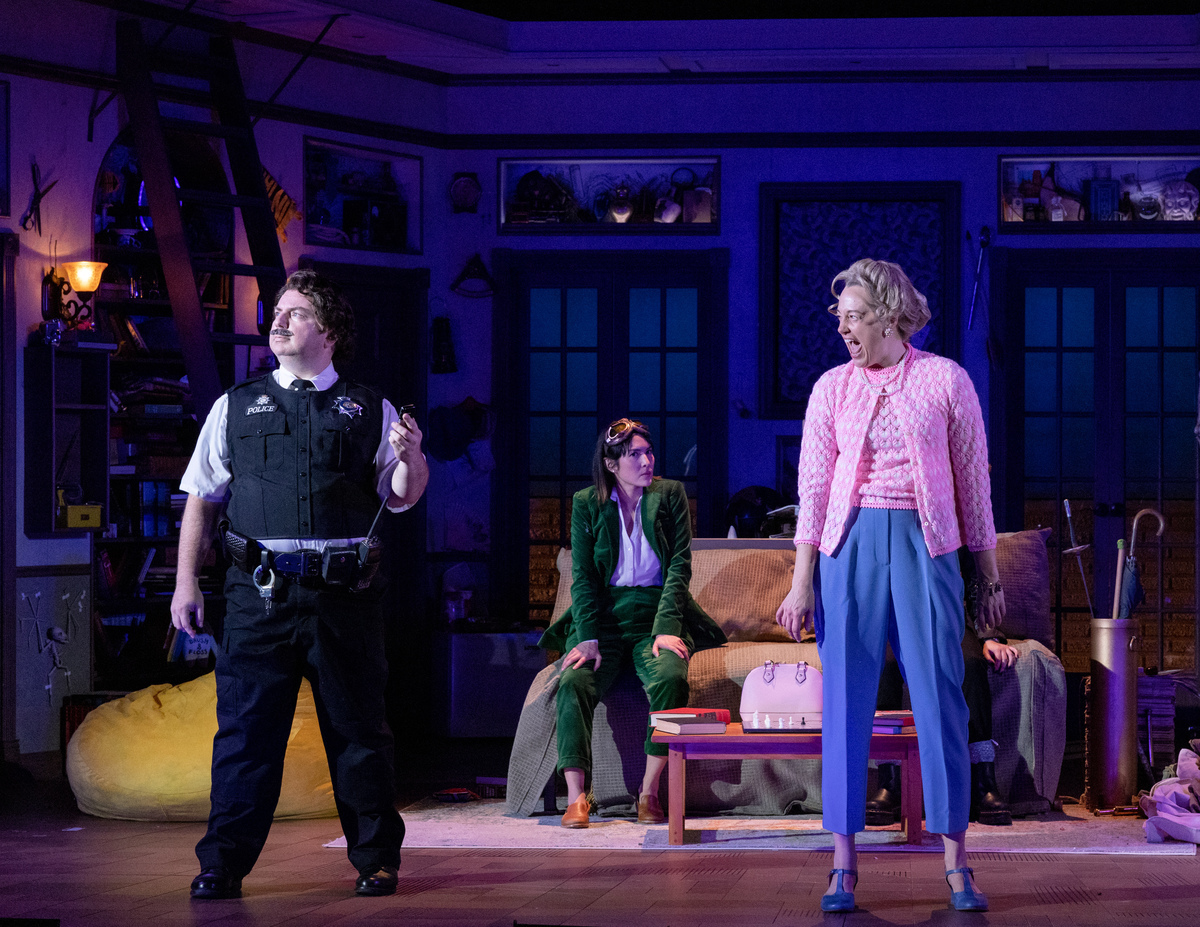 This show seeks to move against that grain in theater in more ways than one. "I really do hope that people come away being—wow, women are super funny, and they can totally carry a show," Song said. "And also like, Asian American women are funny and can carry a show. I have been actively working against the model minority complex my whole life. And I think it's nice to be able to twist that on its head a little bit, and not to say that Sherlock is obviously a very brilliant person, but she also behaves in a way that I was never allowed to act out like that when I was growing up. It was seen as really inappropriate, not just because I was a woman but also because I am an Asian woman, and that's just not what's expected of us."
This show consistently subverts expectations and pokes fun at those who see it as untrue to theater and what it is supposedly meant to be. As Song pointed out, we have seen classic canon portray Sherlock as a white man over and over. In many ways, we see theater do the same, highlighting the white male voice above all and using that privileged voice to mock other less privileged communities. Shows such as Ms. Holmes and Ms. Watson are critical to the survival of the theater world and the vital sense of community that comes from interacting with human emotion in this way.
"So I hope it's both really funny and people get to just have a great enjoyable evening," Chatterjee said. "We've all been through a world-scale trauma over the past three years. We need each other more than ever. Even if that's really hard, even if that's scary, so that is it, I want you to laugh when we fall down on our butts, and I also want you to hold your friends a little closer."