The search for a new president at Portland State is down to the final two candidates. Both present strong academic credentials, with parallel interests in PSU's goals towards diversity, student success and civic engagement.
Ann Cudd, Ph.D., currently serves as provost and senior vice chancellor at the University of Pittsburgh. Her past experience includes time as dean at Boston University, vice provost and dean for the University of Kansas, and previous director of the Women, Gender and Sexuality Studies Program at the University of Kansas.
Kathy Johnson, Ph.D., is the executive vice chancellor for Indiana University and Purdue University of Indianapolis (IUPUI), having previously served as associate vice chancellor, psychology department chair and faculty fellow where she led in the planning and implementation for an Honors College at IUPUI.
Both candidates visited PSU's campus over the past two weeks, participating in open forum discussions where students and faculty posed questions about weighted issues on campus. Questions highlighted racial equality, social justice, enrollment decline, budgetary issues, campus intracity interaction, support for faculty and administrator interconnection, athletics, campus culture and the transfer pipeline from community colleges to PSU.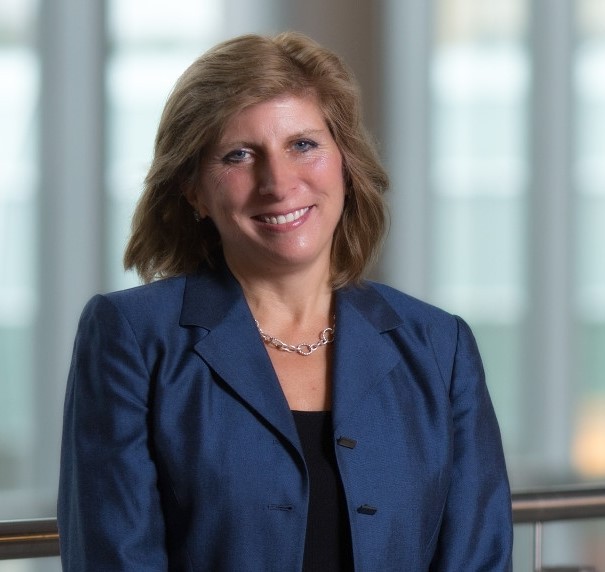 Racial equality and social justice
Dr. Cudd emphasized the importance of teaching empathy and cultural competency. At the open forum she proposed one option to increase accessibility: designing free, single-credit courses to fill in gaps for high school education. Additionally, Dr. Cudd also suggested increasing the conversation around diversity in the classroom by proactively creating spaces for peer-to-peer conversations.
Dr. Johnson also wishes to be proactive in the conversation around diversity by working with the dean and the provost to allow students in various disciplines to take ethnic studies courses. One of her primary goals is to support the BIPOC community by promoting the value of ethnic studies at PSU, a course requirement recently instituted into the general education requirements to graduate.
Traditional testing methods
Dr. Johnson is also familiar with the test-optional practices of IUPUI, where the Council of Deans she is a part of has integrated test-option solutions.
"Even prior to the pandemic, we had shifted to test-optional admissions at the undergraduate level and for many graduate programs," Dr. Johnson said in her cover letter for the PSU presidency. "Most recently we have created a new integrative pathway for promotion cases of faculty whose work is broadly focused on equity and inclusion. I am deeply committed to this work and to the continuous need for professional development and personal reflection that it  demands."
Dr. Cudd implemented a test-optional method at the University of Pittsburgh. "We have, like many universities, gone 'test-optional,' an experiment that has helped those admissions achievements and we are confident is making our already outstanding student body even more dynamic, talented, and innovative," she stated.
Enrollment decline and collegiate budget issues
Dr. Cudd referenced her participation in regaining funding for the English-intensive program at the University of Pittsburgh post-pandemic. She forwarded that this experience provided her with the understanding of what it takes to avoid closing similar programs, something that many PSU departments are currently undergoing the possibility of in light of recent budget cuts. She would approach budget issues at PSU by restructuring and strategic planning versus budget cuts, as her focus is on the educational mission of the college and student involvement. While Dr. Cudd did not explicitly lay out what this plan would look like in regards to budgetary issues, she emphasized her approach would hone in on common metrics and goals, working transparently and bringing in new initiatives to phase out old ones that are no longer serving the college.
"I see Portland as 'growing in diversity,'" Dr. Cudd said. "I want to encourage out-of-state students to attend with a culture of belonging and inclusivity."
Prioritizing graduate school is a primary focus for Dr. Johnson in student enrollment. Building pathways for graduate students, she said, specifically with marginalized groups, would help to diversify research. She cited stopping the decline of undergraduate admissions as something that would also enable promotion of PSU's graduate school. She thinks approaching budgets with a balanced mindset is key and leans towards producing immediate results that minimize negative impacts to the university, such as cutting academic programs.
Campus intracity interaction
Dr. Johnson said her goal for the college would be to produce professionals who understand city safety. She believes that cultivating a sense of humility and sensitivity on campus is important, partnered with advocating for the safe use of weapons and enforcing safety by means of awareness.
Dr. Cudd cited her experience that both universities where she has worked are intracity. At the University of Pittsburgh, Dr. Cudd led the college in searching out and attaining classification by the Carnegie Community Engagement, which recognizes institutions that make extraordinary commitments to their public purpose.
"I am excited to bring these experiences to Portland, where I see many opportunities for collaboration and inspiration for mutual benefit," Dr. Cudd said.
Faculty support and administrative trust
Dr. Cudd plans on working with the teacher union in order to create security for faculty members and solid connections between faculty and administrators. She would like to create events and open, in-person forums where representatives from various groups can meet and collaborate on shared goals and purposes at the college. "Good staff equals good teaching," Dr. Cudd said.
During the open forum, Dr. Johnson said ensuring that students and faculty have a voice is her number one priority. Her strategic plan to address the issue of demoralized faculty would entail sharing governance of the college and its resources.
"Getting adjunct and staff the salary they deserve," Dr. Johnson said. "Don't use adjuncts to save money."
Additionally, to encourage trust between faculty and upper administration, Dr. Johnson suggested implementing transparency in opening up college data access to staff and faculty. "Empower everyone within the community," she said.
The transfer pipeline from community colleges to PSU
Dr. Johnson cited looking at the transfer data available between two-year and four-year colleges would be her first step, partnered by employing mentors to aid in transition from community college. Ultimately, her work would focus on removing the stigma that students are less prepared to finish school and continuing to cultivate an inclusive university environment.
Dr. Cudd said she believes that the transfer pipeline from community colleges to universities is important. As such, she plans to meet with community college presidents to make a seamless transition for students looking to transfer.
Athletics: D1 for PSU?
While Dr. Cudd has a positive attitude towards athletics, she is undecided on whether or not Division 1 (D1) athletics is a better fit for PSU and would like to get to know the campus better. "What value does it bring to campus?" Dr. Cudd said. "Is D1 a better decision for PSU?"
Dr. Johnson believes athletics are an important part of university life, citing the contribution they provide to the community and connection they create between students and alumni. She believes that D1 has the potential to raise the reputation of a university, and because athletics also creates natural leaders and role models, she sees potential in instituting D1 athletics at PSU.
Campus culture
Dr. Johnson believes that using innovative solutions to embrace challenges on campus would be key to implementing change. She believes that by using improvement science there is potential to lift PSU up as a national model, stressing the significance of community partnerships.
As president, Dr. Cudd stated she believes creating and building a relationship with students is vital. If chosen, Dr. Cudd hopes to do so by being a visible presence on campus and intentionally setting aside time for student connections, along with potentially teaching a course at the university.
Both emphasized the importance of student mental health, alongside diversifying the community.
The next president will be chosen before the next academic year, starting fall of 2023. 
Feedback forms for the two finalists can be submitted through PSU's presidential search website, https://www.pdx.edu/board/presidential-search. Any following questions, comments or feedback about the presidential search can be directed to [email protected].
Reporter Abby Jobe contributed to this article.