The Portland State Women's Lacrosse Team is heading to the Women's Collegiate Lacrosse Association National Championship, following a victory in the Northwest Women's Lacrosse League Regional Championships on April 6 and 7.

With nationally-ranked midfielders Lexi Catton, Krista Busby and Ellen Carpenter, the Vikings thrashed Pacific Lutheran University 14-6 in Saturday's very physical semifinals.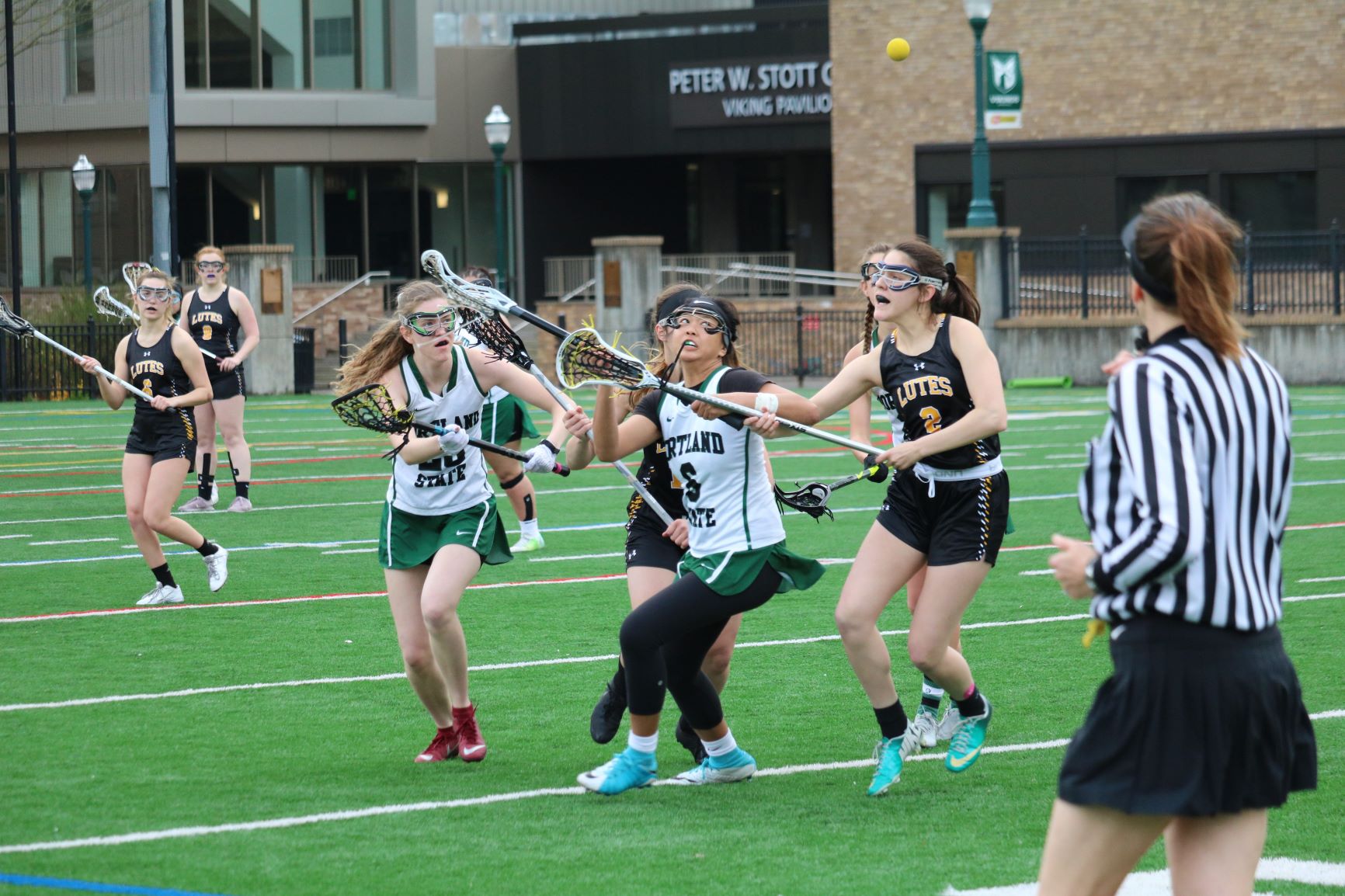 Carpenter, a lacrosse player for many years, started playing with Portland State this year as a transfer student. Since she's been with the Vikings, she said her confidence has gone up tremendously. Vikings' win qualified the team for the regional championship game, pitting them against the only team they had lost to all season, Gonzaga University (11-0).

"We focused on a new attack strategy," said Carpenter, who led in combined goal points this weekend. "We also put a lot of focus on being ourselves; we just brought all our energy to the table."

Gonzaga, which had been a Division 1 team until this season, scored very early in Sunday's match, but Portland continually met them point for point, with nationally-ranked attacker Madelyn Blair scoring a tie-making point in the last two minutes of the game.

"I wasn't really thinking about what my goal actually meant and then it sunk in…I was stoked to bring my team back up on the scoreboard," said Blair, who was voted this season's most valuable offensive player.

With only three seconds left on the clock, Gonzaga scored a final point, winning the game 10-9 and clinching the 2019 regional title. Indeed Gonzaga was seemingly the only real competition the team had all season. The Vikings brought all their skills and training to the field—both offensively and defensively—to make the championship match so tight.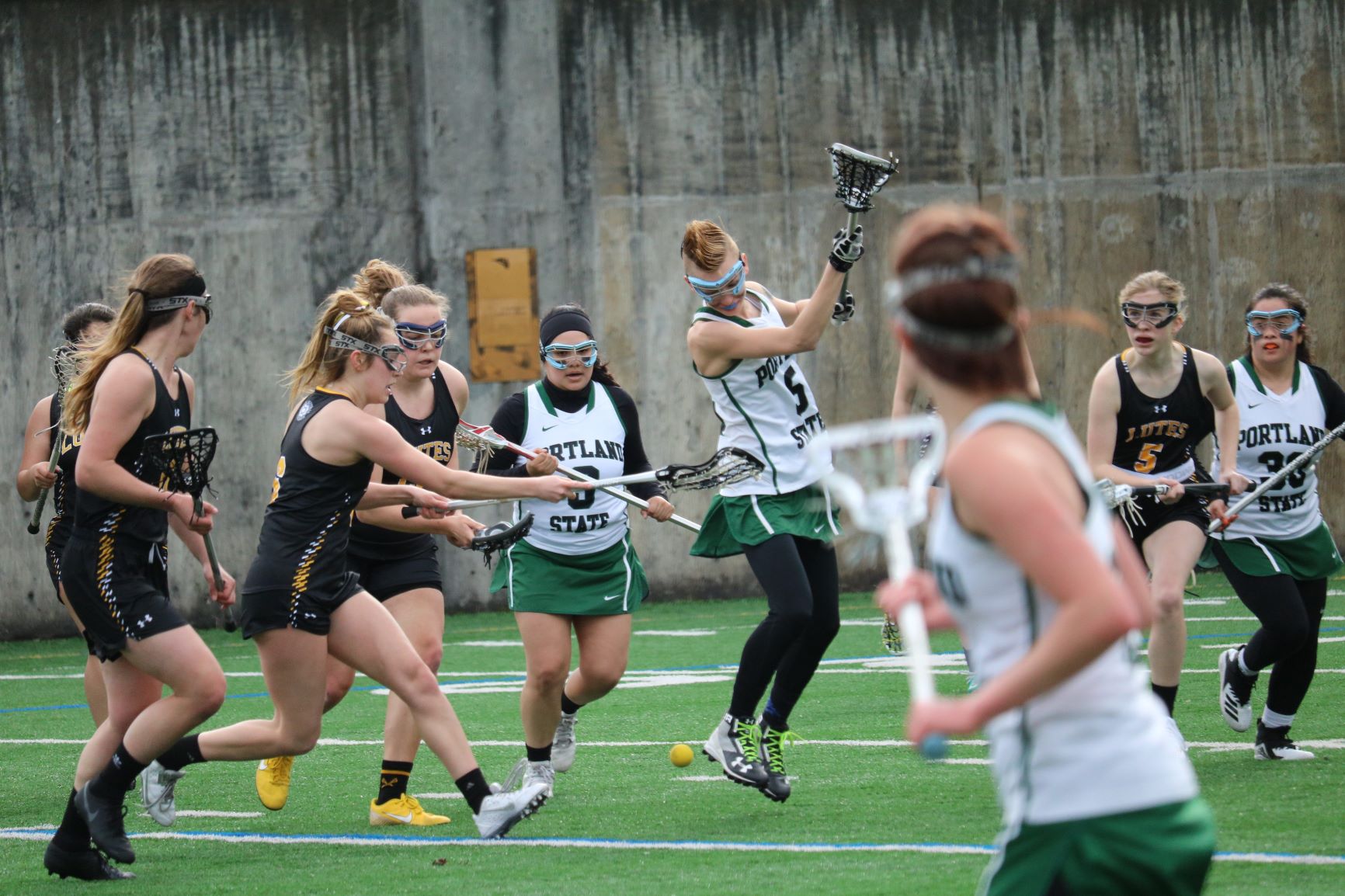 "We have solidified as a group of girls who love lacrosse and each other," Carpenter said. She added that the team bond is so strong that they can easily read what the other players need on the field, allowing for quick action.

According to Coach Megan McGinnis, bonding and community development was a goal integrated into the team's training regiment from the beginning.

After winning the regional championship, Gonzaga declined their bid to play in the nationals, so Portland State, the 2018 reigning champs and 2019 runner-up, is scheduled to return to the national championship and compete on May 8–11 in Virginia Beach.

"Our team went last year and it was pretty shocking, we were the most diverse team there," said McGinnis. "We're going to be competing against some of the best teams throughout the country. It's an incredible honor and incredible experience. Being able to play at that level with a scrappy team like us gives others hope. Other teams are like, 'Portland, Oregon. Really?'"