A walk through the ground floor of the Smith Memorial Student Union can really work up an appetite: scents of sesame seed and toasted bread waft out from Bowery Bagels, and the sizzling of burgers on the grill and fries cooking in oil can be heard from the cafeteria. A half dozen menus offer a variety of foods to choose from that accommodate diverse diets. Located in the center is also a small convenience store, University Market, which stocks several shelves and a surprising number of coolers that present a selection outrivaling many of the convenience stores in the rest of the city, offering an array of items that range from health foods to comfort treats.
Given the scene, it's hard to imagine that close to half of Portland State students are going hungry at a given time. One reason why could be that PSU doesn't accept food stamps at any facilities that serve food on campus, despite the apparent ease of doing so. Given the issue of rampant food insecurity among students, this should be a priority of the administration.
Portland State Vanguard has reported on the issue of food insecurity before. To summarize, a report from late 2020 by the PSU Homelessness Research & Action Collaborative investigated food insecurity among PSU students. This report called upon a survey administered in the fall of 2019, which discovered that 47 of the participants "experienced food insecurity in the 30 days prior to completing the survey." In addition, it was reported that 44.6% "experienced housing insecurity in the 12 months prior to completing the survey." These numbers worsened during the pandemic.
Needless to say, this is disheartening.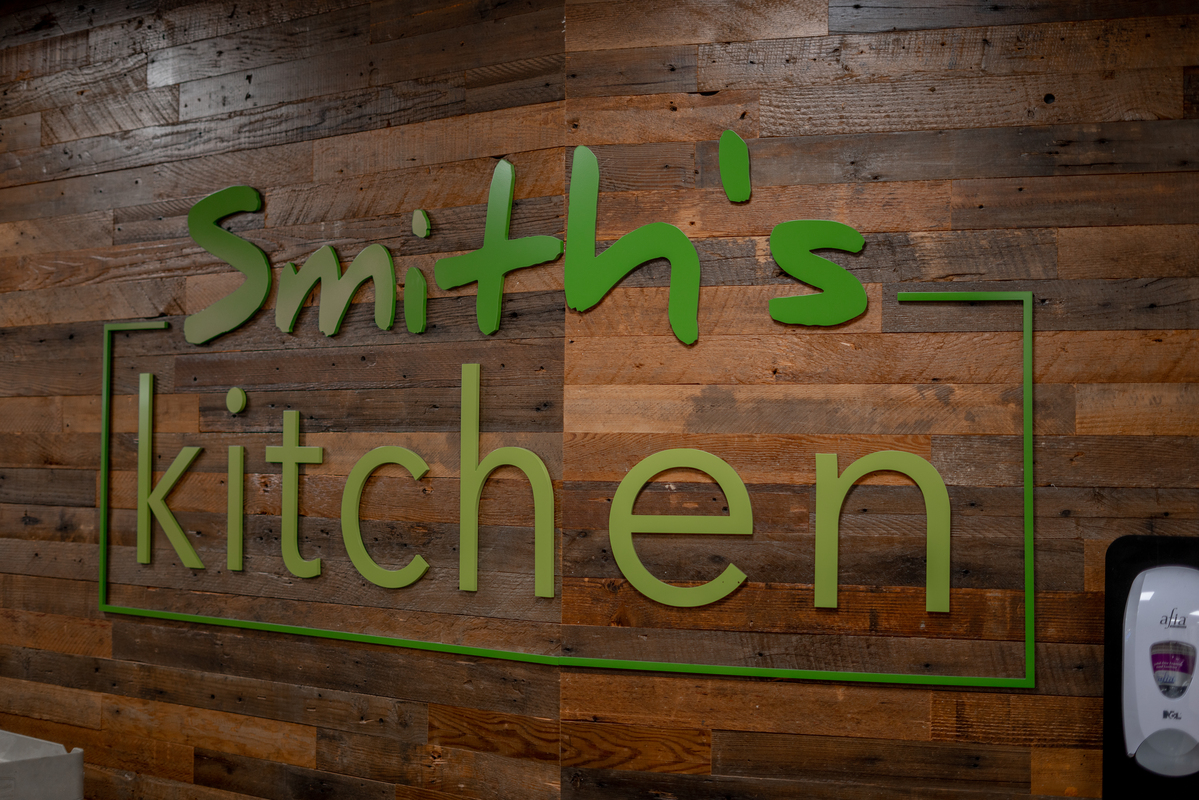 The campus community has taken some steps to lower this number. The PSU Food Pantry offers free groceries to anyone with a PSU ID. They feed many students and deserve credit for it. According to the facility's general manager, Trenna Wilson, the pantry recently shattered its previous record by serving 10% of the student body.
However, the Food Pantry has its limits. "A lot of what we offer isn't ready to eat," Wilson said in regards to much of the pantry's inventory being made up of canned foods and unprocessed ingredients. The pantry is an excellent method of combating food insecurity, but it is just one part of what needs to be a larger effort made by the university. "I think it's really critical… that students have a lot of options," Wilson said.
Currently, there are no PSU facilities that accept Oregon's Electronic Benefit Transfer (EBT) card for food benefits. Victor's Dining Center, the Smith dining hall, Case Study, Peet's, Bowery Bagels… none of them. Even University Market, which seems to be the ideal candidate, does not accept EBT. This is particularly embarrassing, considering the Plaid Pantry, Mac's Mini Mart and Chevron convenience stores on campus all accept EBT.
EBT is the system that allows for the transfer of Supplemental Nutrition Assistance Program (SNAP) benefits, commonly referred to as food stamps. SNAP is a form of welfare that allotts a specific amount of money to qualified individuals that can be used to purchase food. In Oregon, SNAP can only be used to buy food that isn't hot. This means most restaurants won't accept EBT, as most of their food is heated up. However, grocery stores will almost always accept it, as a majority of the food sold there is maintained at room temperature or colder.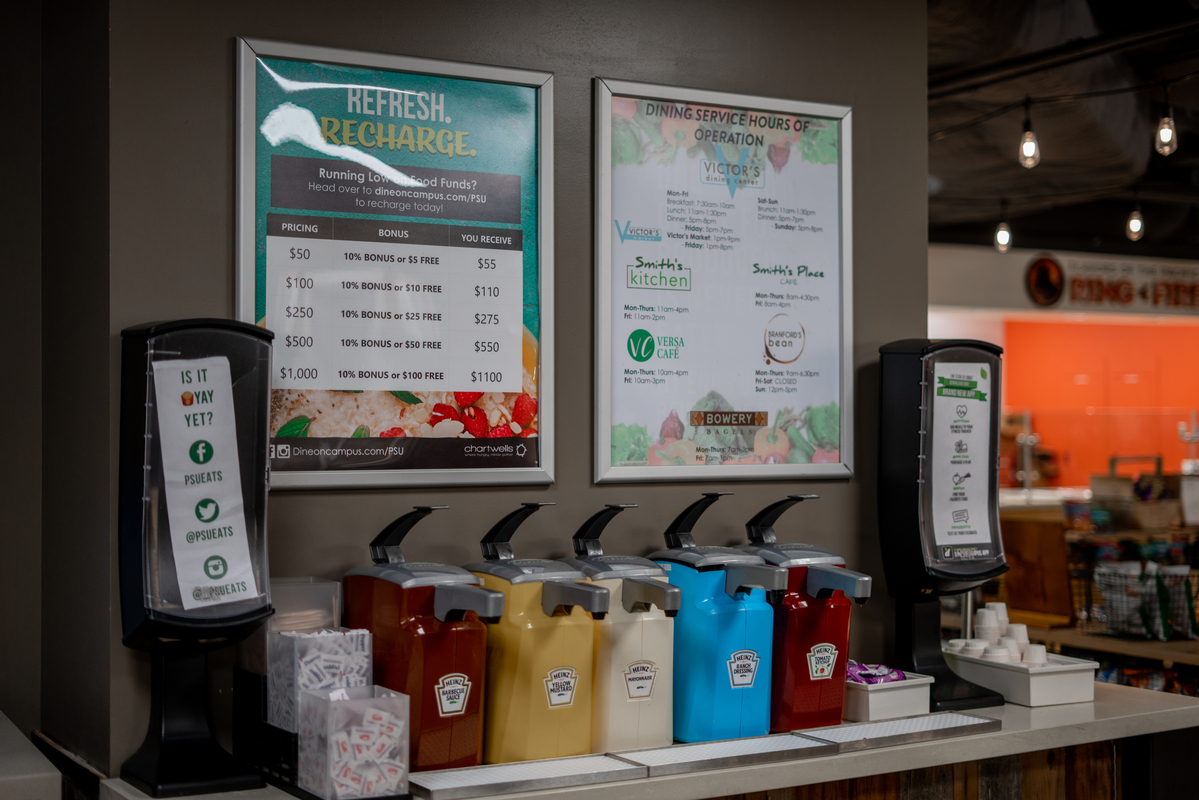 There are a few requirements a retailer must meet if they wish to accept EBT, but these criteria are not steep. An establishment essentially just needs to keep sufficient inventory of at least three different items from each of the staple food categories—i.e. fruits and vegetables, dairy products, meat/poultry/fish, breads/cereal—or make more than 50% of its sales from selling staple foods.
In other words, if Starbucks can meet the minimum qualifications for EBT, then PSU can too.
A stroll through University Market reveals a plethora of options belonging to each of the staple food categories, which just further raises the question… why isn't PSU accepting EBT? If so many students are going hungry, and the university seems to have the capacity to help fix the problem, then why aren't they taking every step they can to do so?
Oregon State University remodeled its campus grocery store to accept EBT… in early 2016. In over 7 years, why hasn't PSU done the same? PSU seems to lack a comprehensive plan to lessen the amount of food insecurity on campus, leaving major blindspots such as this.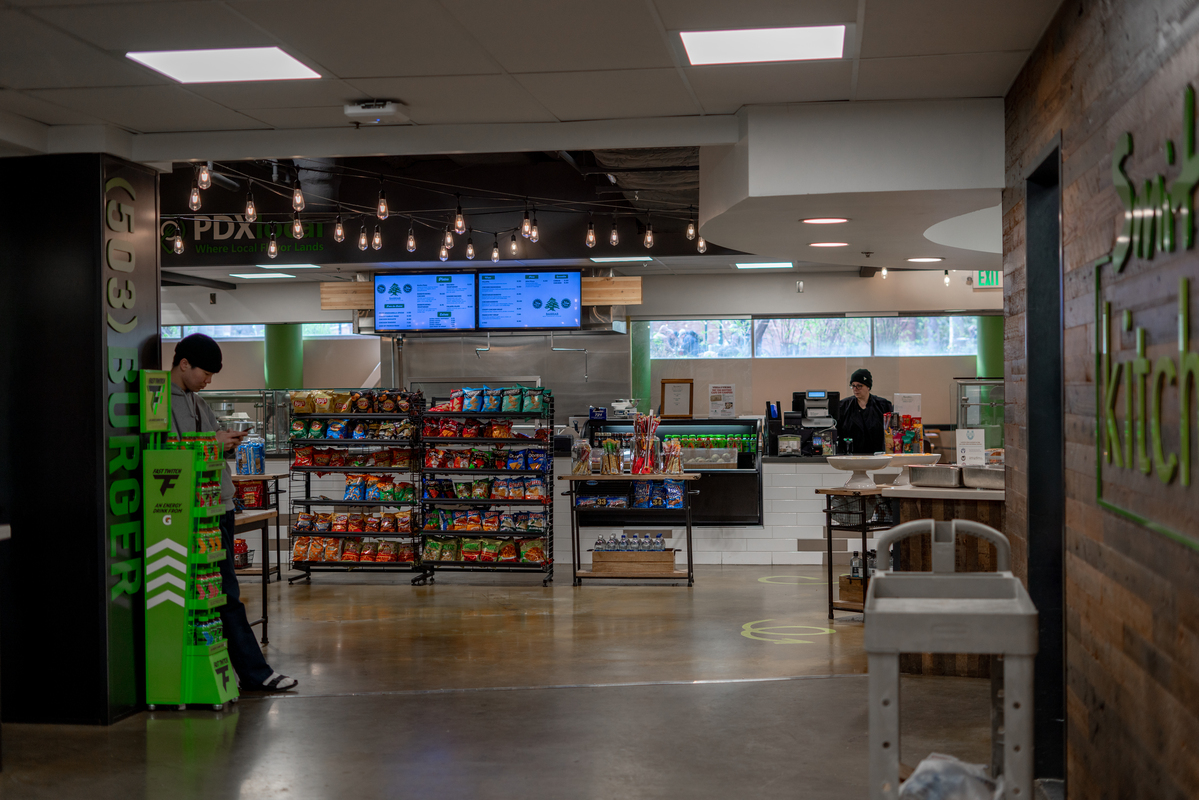 The good news is that there are people working to make it happen. The manager of University Market has been trying to make the grocery store into a facility that accepts the transfer of SNAP benefits. This is a slow process that involves negotiating with the university.
It's ironic that posters can be found in campus dorms advising students to apply for SNAP benefits if they're struggling, yet those same students will be turned down from using them to purchase food at any campus facility. Hopefully there will come a day soon when SNAP plays a more comprehensive role in university life, as there are many people on campus who are attempting to mitigate the food insecurity crisis the best they can.