Led by standout performances from the duo of senior guards Sidney Rielly and Ashley Bolston, the Portland State Vikings' women's basketball team defended their home turf and defeated their out-of-conference rivals, University of Portland, 92-79 Dec. 1 at Viking Pavilion.
The victory took place in front of an energized crowd of almost 500 fans, propelling the Vikings squad to five wins, zero losses record—the best in the Big Sky Conference. Initially projected to finish the current season second place in the Big Sky conference, PSU has been playing lights-out while averaging wins of twenty points or more.
The undeniable stars of the game were Rielly and Bolston, who seemed to compete with and feed off of each other while leading their team to a decisive win. Rielly, a six foot transfer student from Santa Clara, Calif., led the team by an impressive margin, earning 32 points along with a rebound, two assists and a steal.
Bolston, a six foot two inch guard from Medford, Ore., put forth an incredible performance just shy of a quadruple-double, finishing the game with 19 points, 10 rebounds, 12 assists and nine steals. The game marked her second triple-double at PSU, tying the all-time Big Sky Conference record for most triple-doubles in a season by a single player.
The PSU squad will be rewarded for their hard-earned win with an eight-day break from play, with their next match against the University of Texas El Paso Miners set to take place on Dec. 9 in El Paso, Texas.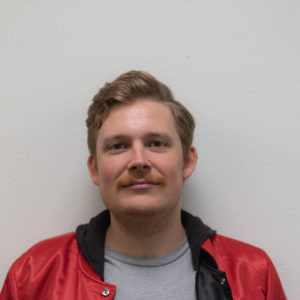 I am a Senior in the Applied Linguistics Bachelor of Arts program at PSU. I currently work as a linguistic grader with WeLocalize, an international localization firm. I am excited to start Vanguard's brand new sports section, and I hope to cultivate it in a manner that best serves and represents PSU's various student athletes. When I am not at work or at school, I spend my time obsessing over the Portland Trail Blazers—and the NBA in general—with my wife, Maggie.