In late February 2018, Afghan President Ashraf Ghani made an unprecedented offer to recognize the Taliban as a legitimate political group without preconditions. With support from the UN, the change in tone aimed to create opportunities for peace talks in a country entrenched in war for the past 16 years.
The decision follows a series of attacks across Afghanistan, including a siege of Kabul's InterContinental Hotel on Jan. 21 and a Jan. 28 suicide bombing that left more than 100 people dead. The Taliban claimed responsibility for both of these attacks. The Islamic State group, which competes ideologically and militarily with the Taliban in the region, also claimed responsibility for an attack on the British non-governmental organization Save the Children in Jalalabad on Jan. 24.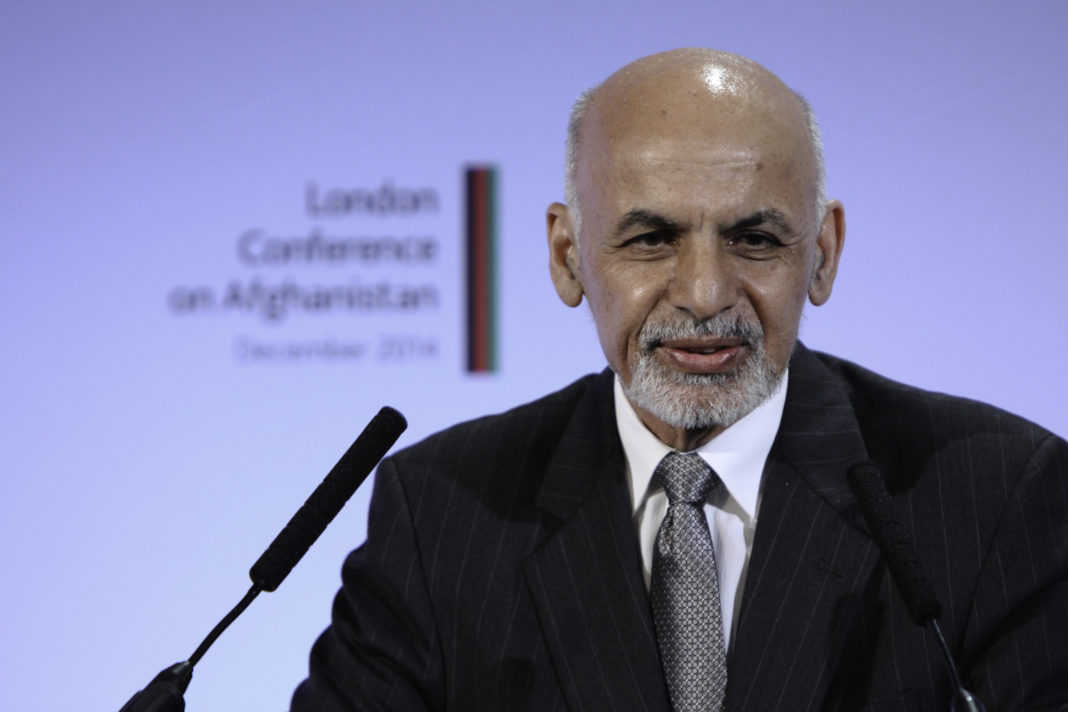 As reported by Radio Free Europe/Radio Liberty, construction for a gas pipeline stretching from Turkmenistan to India also broke ground in the city of Herat in western Afghanistan on Feb. 23, raising fears of Taliban activity. The Turkmenistan-Afghanistan-Pakistan-India pipeline, known as TAPI, would carry around 33 billion cubic meters of natural gas per year.
The Taliban offered to begin talks with the United States, but the U.S. has so far declined to engage directly with Kabul. President Donald Trump's stance remains decidedly against the proposal, stating in a televised address in 2017, "We are not nation building again. We are killing terrorists."
Portland State Professor Emeritus of Sociology Grant Farr spoke on this issue. Farr speaks Persian and some Pashto and has lived and taught in both Iran and Afghanistan at various times since his first introduction to the region with the Peace Corps in 1966.
"[The proposal] almost has zero chance of succeeding, but it was mostly done as a showpiece from Ashraf Ghani to show that he was sincere," he said. "No one really thinks [this is] going to go anyplace."
Farr was quick to point out this isn't the first time President Ghani has attempted peace deals with known militants. Just last year, he extended the invitation to the well-known Islamist warlord Gulbuddin Hekmatyar.
Farr also spoke on the difficulties of combatting a group that lacks fundamental centralization. "The Taliban has been largely fractured, so there's not really one group of people," Farr said. "We have a misnomer with regards to what the Taliban is. The Taliban fighting in the north may be completely uncoordinated with the Taliban fighting in the south."
On April 2, the Afghan government carried out an air strike in the Kunduz province on a religious school, or madrasa, suspected of having Taliban affiliations. At the time of the attack, students at the madrasa were celebrating their memorization of the Quran. The exact number of deaths is still uncertain, but as of April 4, Al Jazeera reports it could be between 70 and 100.
The madrasa is located in the Dasht-e Archi district, which is under Taliban control. Some Taliban members were among those killed in the air strike, though many were civilians and some were children. It's unclear if the attack happened inside the mosque itself.
When I first came to PSU, I was a Chinese major, having studied three years prior in high school alongside French and Japanese. After the first year, I took a hiatus. I don't believe in going to college straight out of high school, but it's what was expected. I returned a few years later to study Japanese at PCC and Arabic at PSU. I am now a junior majoring in International Studies: Middle East and Arabic. In the future, I would like to work as a journalist or humanitarian aid worker in the region, helping people who lack economic and political backing and media exposure.