Representation of West Africa within the contemporary Western world is hardly present, and what little exists is highly skewed. To this end, a celebrated professor of photography at Santa Clara University, David Pace, devoted his craft to a more genuine portrayal of Burkina Faso, a country teeming with vibrancy, festivity and community.
From now until Jan. 28, Blue Sky Oregon Center for the Photographic Arts is exhibiting Pace's photographic collection showcasing West African heritage. Titled The Architecture of L'Ancien Village, this series captures the everyday essence of a scenic village in Burkina Faso: Bereba. The photos feature earth-toned buildings supporting wooden ladders in the foreground of sprawling greenery and brilliant blue skies. The lack of human subjects provokes an appreciation for Bereba's architecture and striking aesthetic.
The imagery of The Architecture of L'Ancien Village serves to preserve a way of life that may not endure much longer. Even though many physical structures within Bereba date back more than a century—some being rebuilt and maintained as homes for generations—the village and others like it face threats in Burkina Faso's ongoing civil war. Lamentably, Bereba itself fell victim to a violent insurgency in Nov. 2022, resulting in the closure of integral institutions such as schools and health clinics and, ultimately, an exodus of people.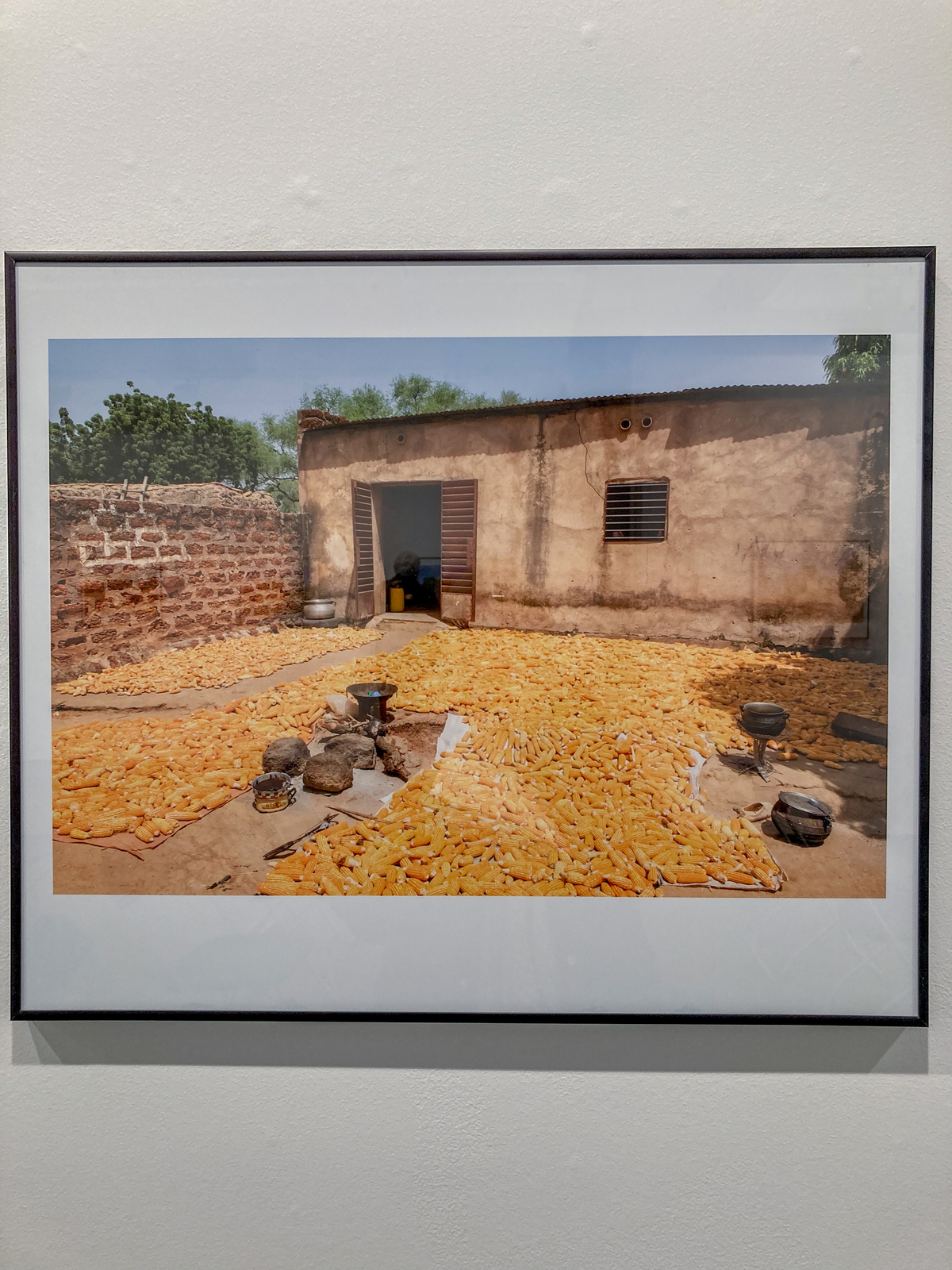 Nevertheless, Pace's photography broadens a restrictive view of West Africa by capturing its joy, strength and vivacious spirit. Pace was invited to Bereba in 2007 in order to photograph for the non-governmental organization Friends of African Village Libraries. Each year for the following decade, Pace returned to Burkina Faso for multiple months at a time in order to photograph. In addition to The Architecture of L'Ancien Village, Pace published many other series dedicated to life in Bereba. These include a collection showcasing the colorful energy of Bereba's market day, another documenting the people's specialized labor skills and one showing the village's weekly dance party fueled by a CD player and starlight.
In a recent gallery presentation at Blue Sky, Pace's wife, Diane Jonte-Pace, stated that "his goal with this larger project was to counter the negative portrayal of life in Africa that one often sees in the Western media. It's not all poverty. It's not all illness. It's not all war." Instead, Pace's photography evokes a keen sense of nostalgia for the people of rural West Africa. For them, these images contain fragments of childhood and memories of a place rarely portrayed in print.
Diane Jonte-Pace explained the significance of Pace's photography for the villagers themselves. Many residents had never had a photograph taken of them, and the photographs that Pace gifted to the people of Bereba served as meaningful mementos. In addition, his prints were used in such spaces as village funerals for esteemed elders.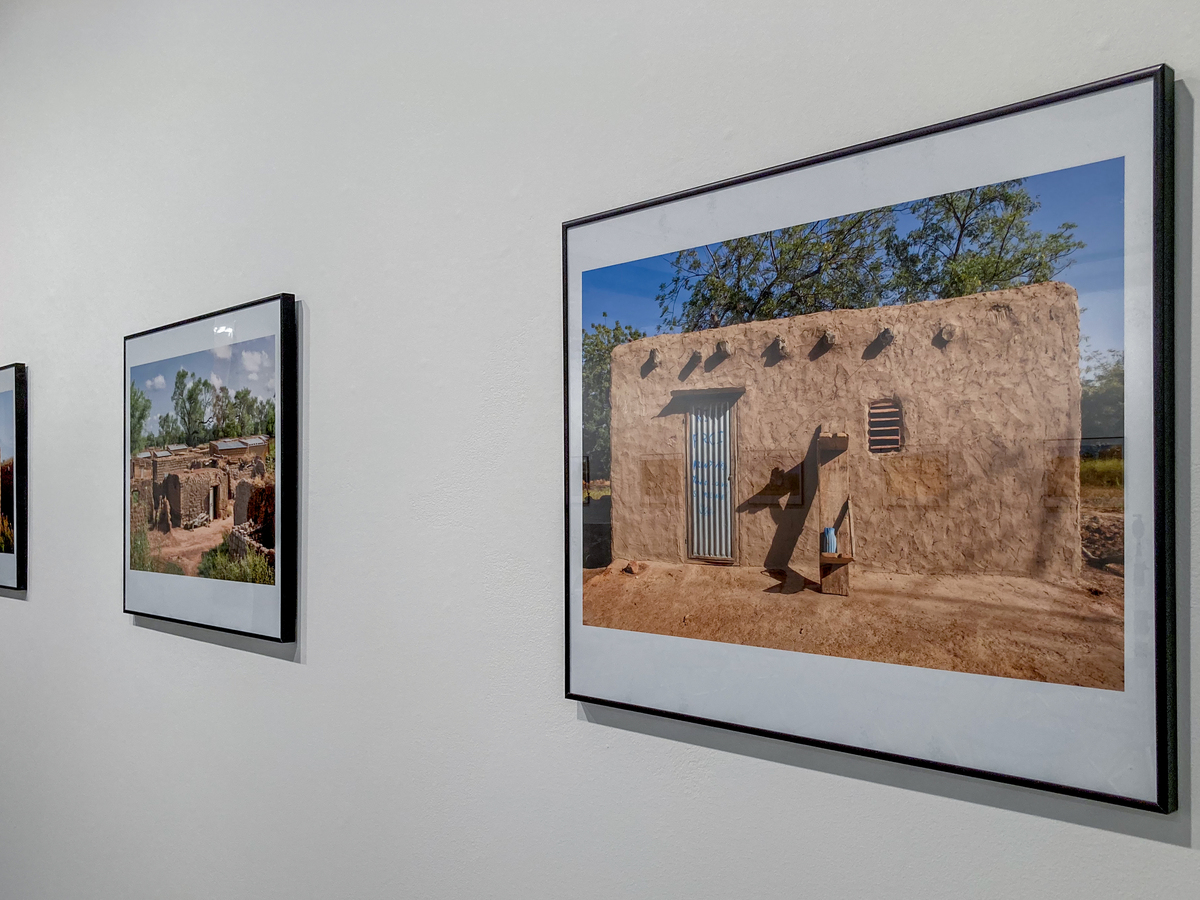 Pace also co-led a Santa Clara University study abroad program in the village of Bereba alongside professor of economics Michael Kevane. Kevane is a member of the board of directors for Friends of African Village Libraries. FAVL's mission to establish and maintain libraries for rural Africa would coincide with Pace's efforts in the region. In addition, the photography students participating in the study abroad program would compile images from Bereba to create printed books to donate back to the village library.
Kevane described the need for greater educational accessibility in Burkina Faso, saying that "adult literacy right now in a village like Bereba is only about 10 percent for people over the age of 25 or 30." FAVL serves as a community resource for reading and literacy materials. A central goal of the organization is to provide literature relevant to the experiences and identities of the local communities. Thus FAVL seeks out books written and illustrated by West African creators. "In schools, they have very little to read," Kevane explained. "So the first thing that readers like them are comfortable and enjoy reading is stuff that's close to them."
Pace produced a beautiful contribution to the authenticity of Bereba through his photographic art. The proceeds from Pace's work continue to benefit rural African communities through FAVL.