At least three people were injured in a hit-and-run at approximately 10 a.m. on Friday, May 25 on the Portland State campus when an SUV jumped the curb, striking pedestrians on the sidewalk at the corner of SW 6th Ave. and SW Montgomery St. Some witnesses reported the incident appeared to be intentional.
The driver of the vehicle, Greg Porter, 61, is in police custody in the Multnomah County Jail on three counts of attempted murder, assault, reckless driving and failure to perform the duties of a driver. Officers arrested Porter near Northeast 16th and Glisan St., about two and a half miles away from the crime scene.
Witness Amberlie Remliy said she saw the vehicle exit I-405 onto SW 6th Ave. and drive north toward the city center. In a press briefing, Portland Police Bureau public information officer Sgt. Chris Burley said the car drove onto the sidewalk, striking at least three pedestrians.
"I was, like, right there," said PSU student Kat Caputo, who was walking through the area on her way to class at the time of the incident. "That could've been me. That's sobering, very sobering."
KOIN 6 News reported that police said two of the individuals hit suffered life-threatening injuries while the third victim's injuries are less serious. Police say there may have been a fourth victim who left the scene before emergency vehicles arrived.
"I saw that there were two women very badly hurt," said Aiden Downs, a first year philosophy student at PSU who witnessed the incident on his way home from class. "One of them was screaming. The [other] one that I saw was on the sidewalk…You could tell that she was breathing but she seemed like she was…unresponsive."
"It's absolutely astonishing," Downs continued.
Oregon Health and Science University reported at approximately 11:30 a.m. that one patient remains in critical condition and one in serious condition. The family of the third patient has requested that updates to her condition not be made public.
The identities of the victims have not been released. It is unclear whether any of them are PSU students.
Burley said police had located and seized the vehicle involved in the incident—a blue 2005 Mazda Tribute SUV—and arrested Porter after a community member spotted the vehicle and notified police. Burley said the investigation is ongoing.
According to The Oregonian, Porter's most recent listed address is Secora Health and Rehabilitation of Cascadia, a rehabilitation and nursing facility in Southeast Portland. Secora administrator James Aldred said Porter suffered from delusions. "It doesn't surprise me that he was involved in something," Aldred said.
PSU's campus remained open following the incidents, but officials at nearby St. Mary's Academy said the high school was on lockdown for the rest of the day. The Associated Students of PSU office, Student Activities and Leadership Programs Leadership Lounge and the Cultural Resource Centers were open to students who may have needed a place to process.
"I'd like the people of Portland State University [and] the folks who work and live in that immediate area to know that all of us at city hall are extremely concerned about the circumstance," Portland Mayor Ted Wheeler said the day after the incident. "I want you to know that personally I'm going to do everything I can to make sure this situation is not only resolved, but that we make sure in the future it cannot happen again. There's gonna be a lot of hard work ahead, and I'm committed to doing it with you."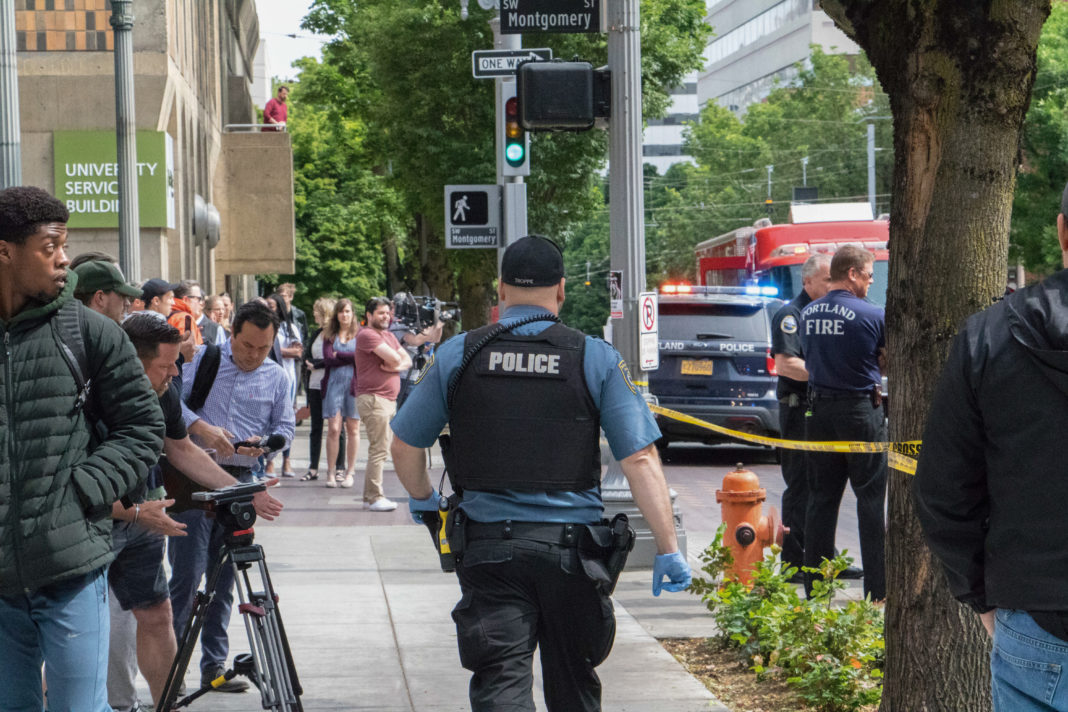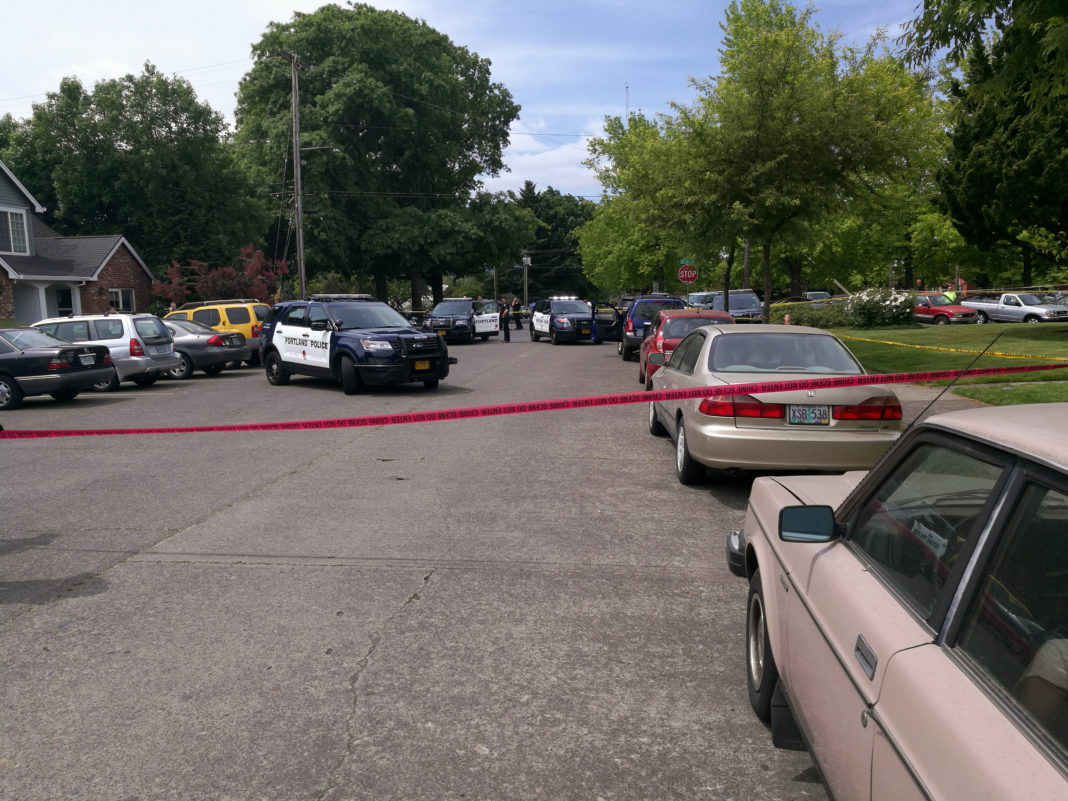 I am a fourth-year student in the University Honors College studying political science and Arabic. I started with Vanguard in August 2017 as a reporter for the international section before becoming international editor at the beginning of this year. I have been working with the news team since spring 2018. As news editor, I am responsible for curating, editing and reporting on content relating to the goings-on of PSU and its surrounding area while working with a team of reporters to accurately and responsibly inform the campus community.