As part of Asian Pacific American Heritage month, Portland State's Korean Student Association hosted their annual Korea Night "Travel Through Time" themed event.
The event was held on May 24 in the Smith Memorial Student Union Ballroom, where PSU students and Portland groups performed traditional and modern Korean dance and music. PSU students also performed K-pop dances. Traditional Korean cuisine was also offered as well as a Korean calligraphy booth.
The show kicked off with three traditional musical performances called Nongaknori, Nanta and Hwagwanmu. Nongaknori was originally called "farmers' music" and was played to pray for good weather and a good harvest. Nanta is a traditional percussion performance. Hwagwanmu was introduced around 1950 and is inspired by a dance that was once conducted in the royal palace. It was enjoyed by only the royal family and nobles.
"Most people are not familiar with Asian cultures; although K-pop is getting popular, traditional music and dance are not well known," KSA officer Sunho Kim said. "We invited traditional performers so that people could get opportunities to experience a new culture, which is necessary for them to understand other cultures."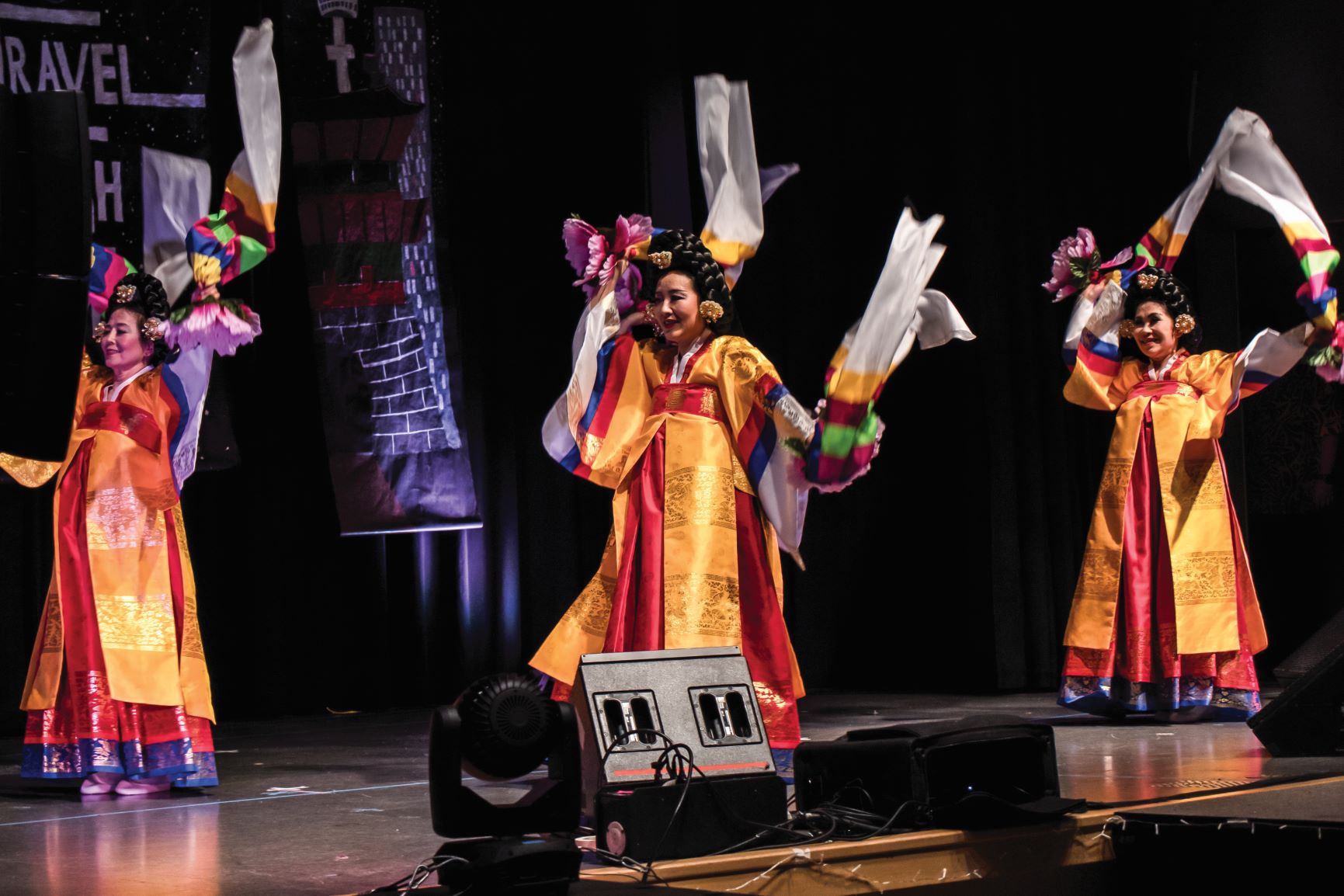 After the dances, the Taekwondo team took the stage. They incorporated kicking and jumping movements into their performance as well as broke several wooden boards. Taekwondo is a Korean martial art developed over 5,000 years ago and was initially a defense martial art called "Subak" or "Taekkyon." Taekwondo developed into the form seen today in order to allow people to train their mind and body.
The event also featured a fashion show, displaying the evolution of fashion in Korea over thousands of years. Some models wore Hanbok, which is the traditional Korean attire worn in daily life until 100 years ago. Others wore what is considered to be today's typical school uniform.
The event finished with a performance of the Arirang medley. The Arirang medley is about sorrow, separation, union and love. It is considered to be one of the most famous Korean folk songs.
"A school event like this is an easy way for people to learn about a culture that they otherwise would not be able to learn about without any kind of integration of other elements like dance and music," PSU student Kayla Bronson said. "It is more solidifying when you learn it through something fun like this than to learn from class or Wikipedia."