Thousands of young students throughout Europe are skipping school and gathering in protest, demanding immediate action against climate change.

The protests began in August when 16-year-old Swedish climate activist Greta Thunberg began protesting outside the Swedish parliament. "Why should any young person be made to study for a future when no one is doing enough to save that future?" Thunberg wrote in The Guardian.

It's estimated by BBC News that 30,000 students protested in Belgium, and 10,000 skipped school in Germany in January. Others have been gathering in Scandinavia and Australia. They are confronting their governments to address the environmental crisis and "declare a climate emergency."

The students fenced the streets with signs reading "The ocean is rising and so are we," "Act now or swim later," "Climate change is worse than homework" and other slogans.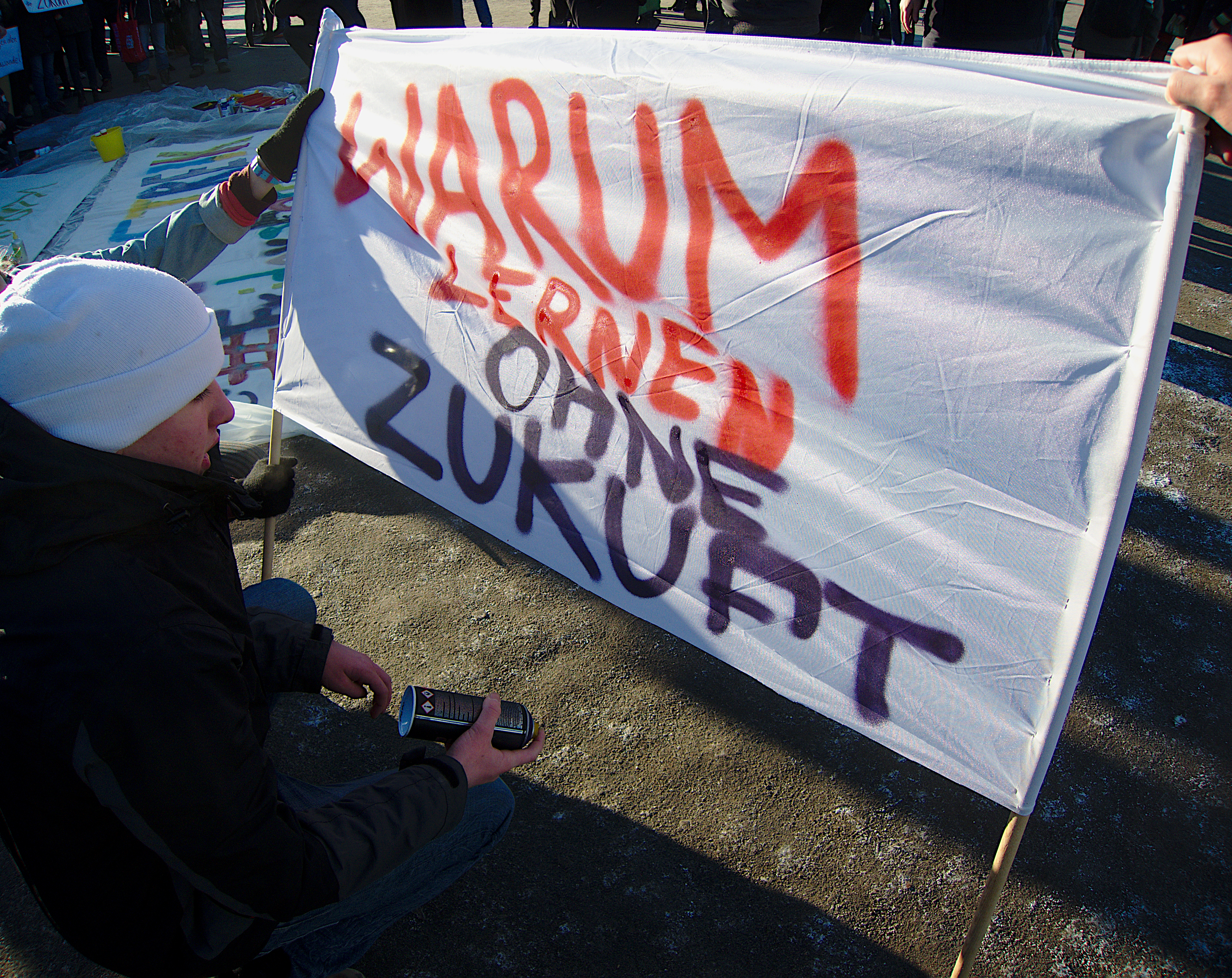 "We want those empowered to know that we are not doing enough at the moment," Anna Taylor, a protest organizer told Al Jazeera. "Young people feel betrayed. We're here because the burden has fallen on us to protect the future."

An agreement was reached in Paris in 2015 along with 195 countries to limit global warming to less than 1.5 degrees Celsius above pre-industrial levels. Despite the Paris Agreement, temperatures are on course to rise from 3 C to 5 C this coming century, according to the UN World Meteorological Organization.

It is expected climate change damages will become irreversible in 12 years, according to the United States' Intergovernmental Panel. The Panel has predicted the likelihood of future worldwide food shortages, flooding, drought and extreme weather storms.

The list of countries in which the strikes are occurring is growing. Students are planning a global strike on March 15 that will take place in the UK, Germany, Belgium, Switzerland, the Netherlands, France, Australia and the U.S.

"We have to act now," 14-year-old Jolante Vogel told The Washington Post. "I'm worried that one day we can't live on this planet anymore, that there will be vast poverty and storms and that we won't be able to do anything to reverse the trend."

Mathias Albery, a youth researcher and political-science professor at the University of Bielefeld commented that "this is the first movement that really addresses the older generations for being responsible."

"The perceived lack of action when it comes to governments dealing with climate change head-on has led to a growing youth movement that's taking its future in its own hands," according to Al Jazeera reporter Neave Barker.

"If we want to live, we need to make changes now," said Zakiyya, a 14-year old student protester carrying a sign pleading, "We are scared. Listen to us!"